Specifications
height 2.80 m x width 1.59 m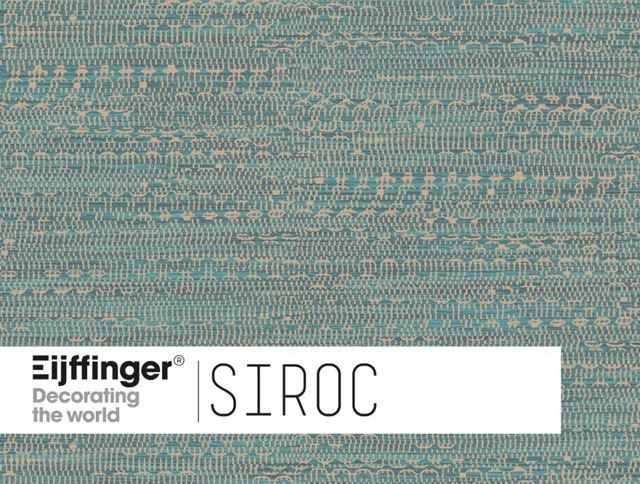 Let yourself be carried away by the Sirocco, the warm wind of the desert. Admire the magnicent landscapes, astonishing coastlines, wildlife and indigenous villages. Immerse yourself in the buzz of the bazar, surrounded by traditional craftsmanship, bright and deep colours and exotic scents.
Siroc, feel the African heartbeat that resounds in this eclectic collection. The rhythm of the continent is captured in vibrant patterns in a variety of warm, clear and more subdued colours. Beautiful tangible patterns like natural grasscloth, a stripe reminiscent of a Berber carpet, bohemian owers, a labyrinthine design and a block pattern with the appearance of a woven fabric. The subtly shining patterns contrast beautifully against the designs with the appearance of clay walls. From mahogany and aubergine to Mombasa brown, turquoise, terracotta and from indigo to Sahara sand, gray clay and ivory.
An intense and vibrant collection, full of indigenous inspiration. Siroc adds an ethnic chic touch to your home.