Do you prefer to get a good impression of this wallpaper first?

Fabric & wallpaper retailer
Fabric & wallpaper

Wallpaper retailer
Wallpaper

Fabric retailer
Fabric
Specifications
length 10 m x width 0.52 m
retro/vintage, etnic, chic/glamour
matt, metallic/shiny, structure/texture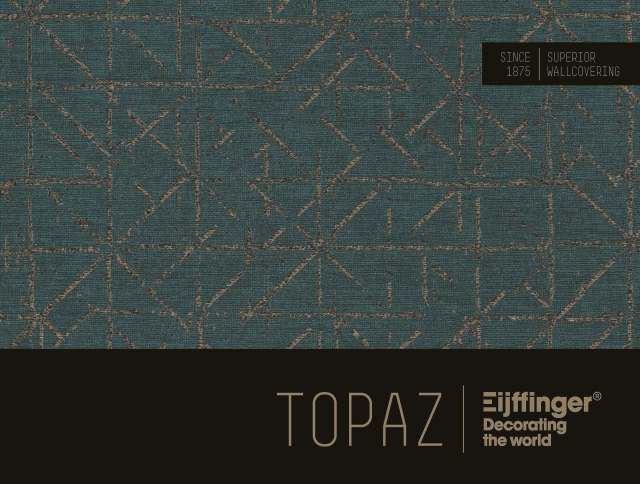 Topaz is a dazzling collection that shimmers with sparkling facets. Light glimmers on opulent structures, creating an elegant dynamic. From twinkling topaz, radiant sapphire to opaque onyx and potent quartz. Lustrous sheen teamed with magnificent mat.
Snow-white mountain crystals, yellow amber, purple amethyst, majestic blue topaz, green jade, brown agate and dark jasper. The subtle palette of deep and eclectic colours infuses the designs with a unique character. A motif that glitters like distant stars in the firmament , time-worn ingots of gleaming granite, undulating waves and weathered lines, dazzling sequins and burnished metallics.
Immerse yourself with lavish brilliance and a hint of mystery, conjure a sense of wonder. Topaz is a collection rich in warmth, enchantment, and timeless elegance.