Do you prefer to get a good impression of this wallpaper first?

Fabric & wallpaper retailer
Fabric & wallpaper

Wallpaper retailer
Wallpaper

Fabric retailer
Fabric
Good to know
Strippable
Washable
Easy to hang
Specifications
length 10 m x width 0.70 m
metallic/shiny, non-woven (smartpaper), smooth/flat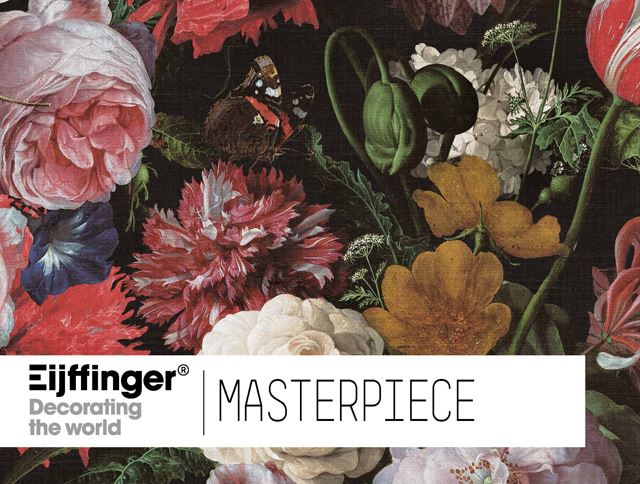 You wander endlessly through the high halls, overwhelmed by all the beauty around you. Your gaze is caught time and again. Serene still lifes, fascinating cloudy skies and evocative landscapes, masterfully captured with paint and brush. The sunlight dances on the water and forms abstract reflections on the surface. Velvety petals, so very lifelike that they almost seem to escape from their frame.
Masterpiece takes you into the intriguing world of old masters and exquisite details. So far away and yet so close. The timeless play of light and shadow, once so skilfully immortalized on canvas, translated with verve into contemporary wallpaper in this collection.
Lush flowers contrast beautifully with deep, dark backgrounds or classic cream. Deeply coloured plains accented with a touch of weathered gold or with the feel of chenille. Carpet patterns and stripes in royal blue, carmine, zinc grey and ochre give the pure pigments of the past a contemporary face. With the great classics in a new context, Masterpiece makes art accessible to this day and age.