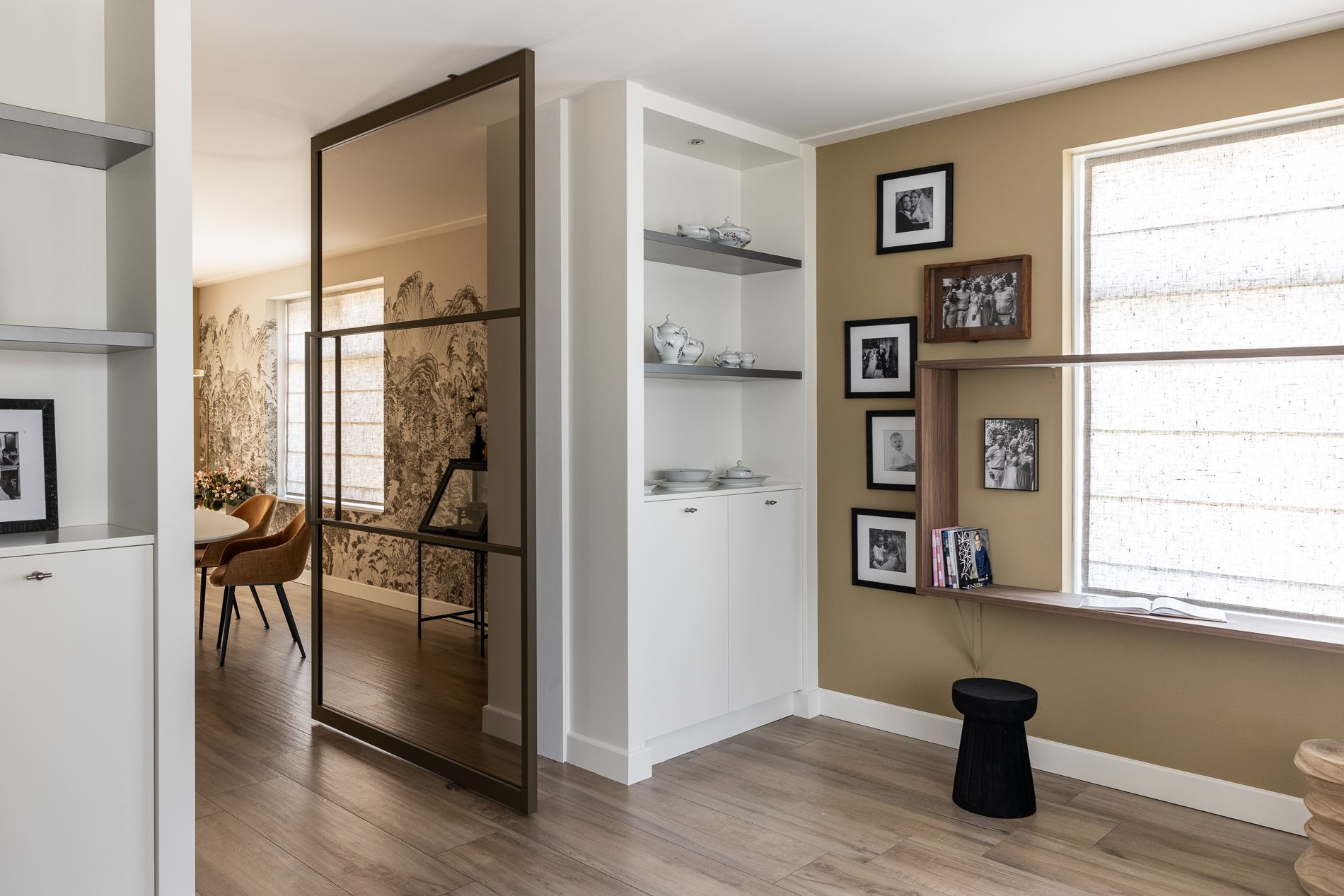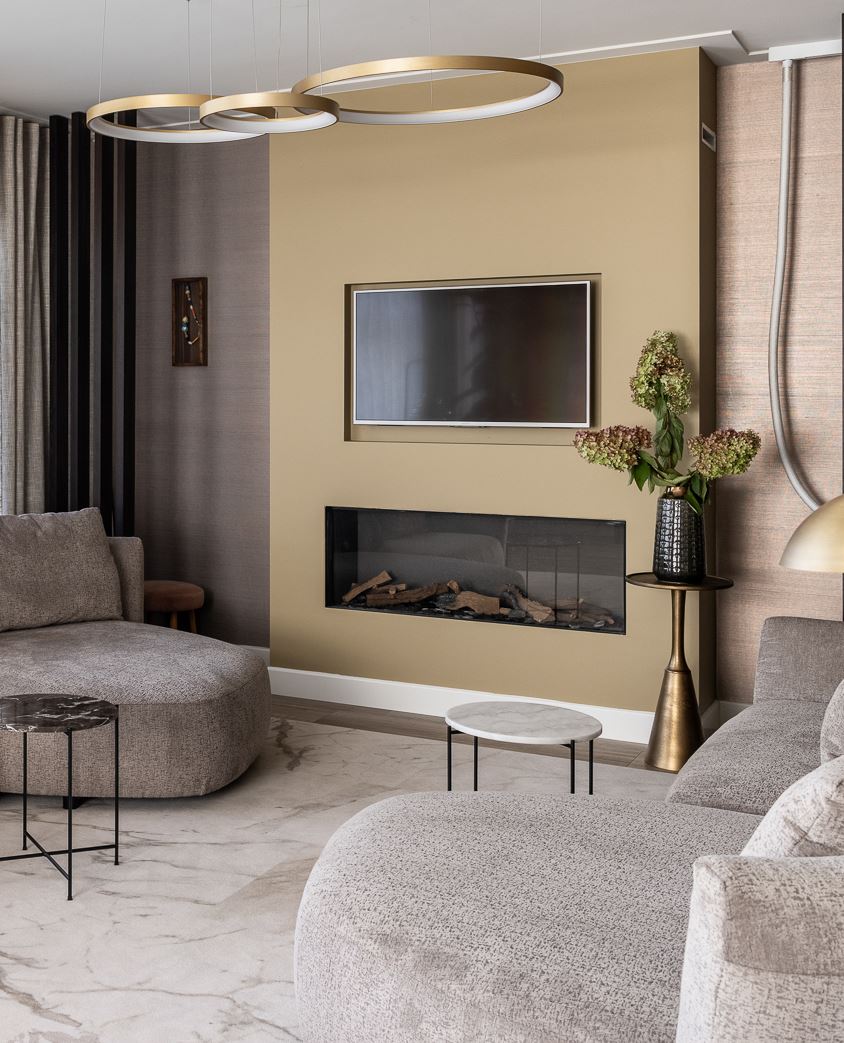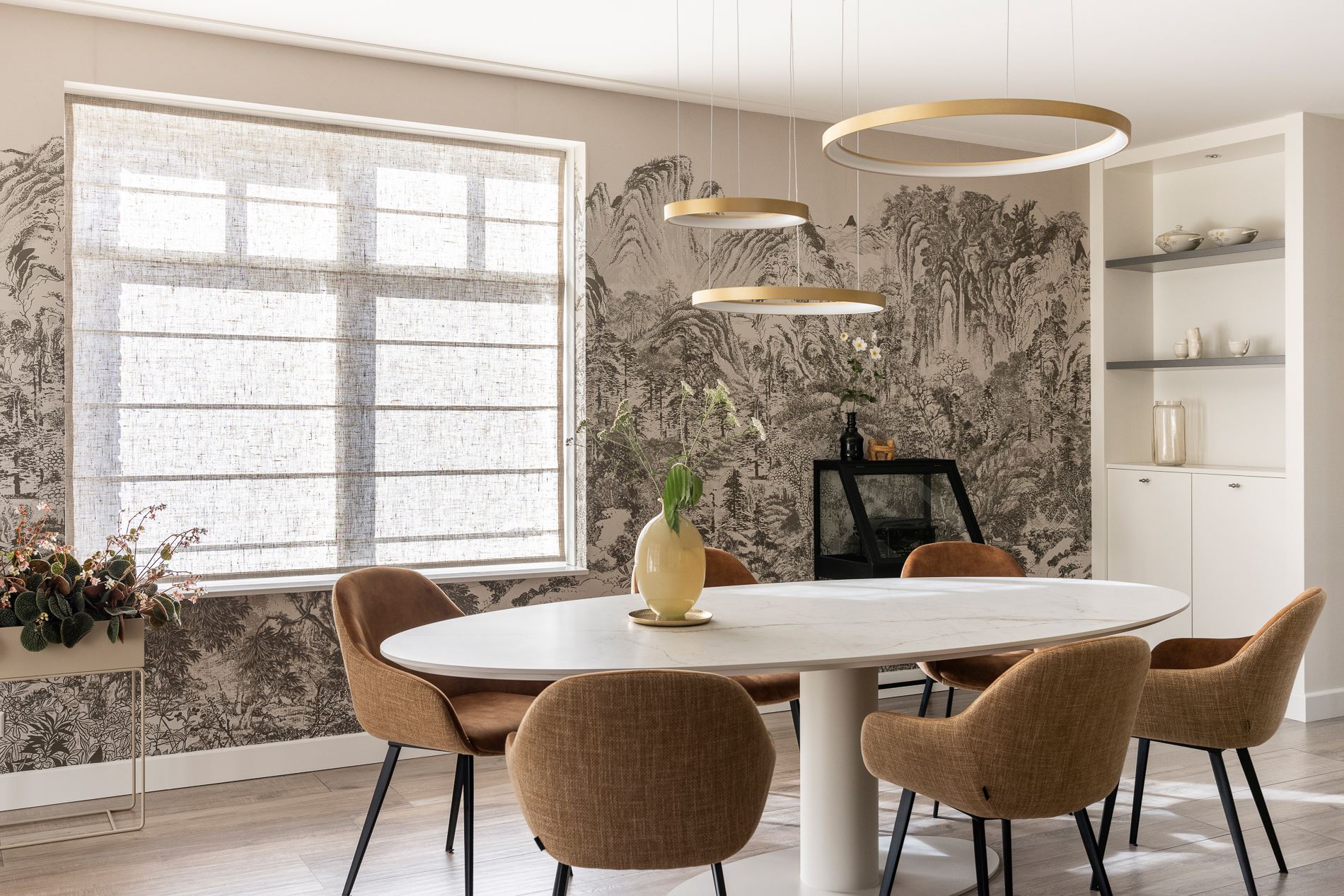 season 19 - episode 8
vtwonen 'weer verliefd op je huis'
Sunday, November 5, 2023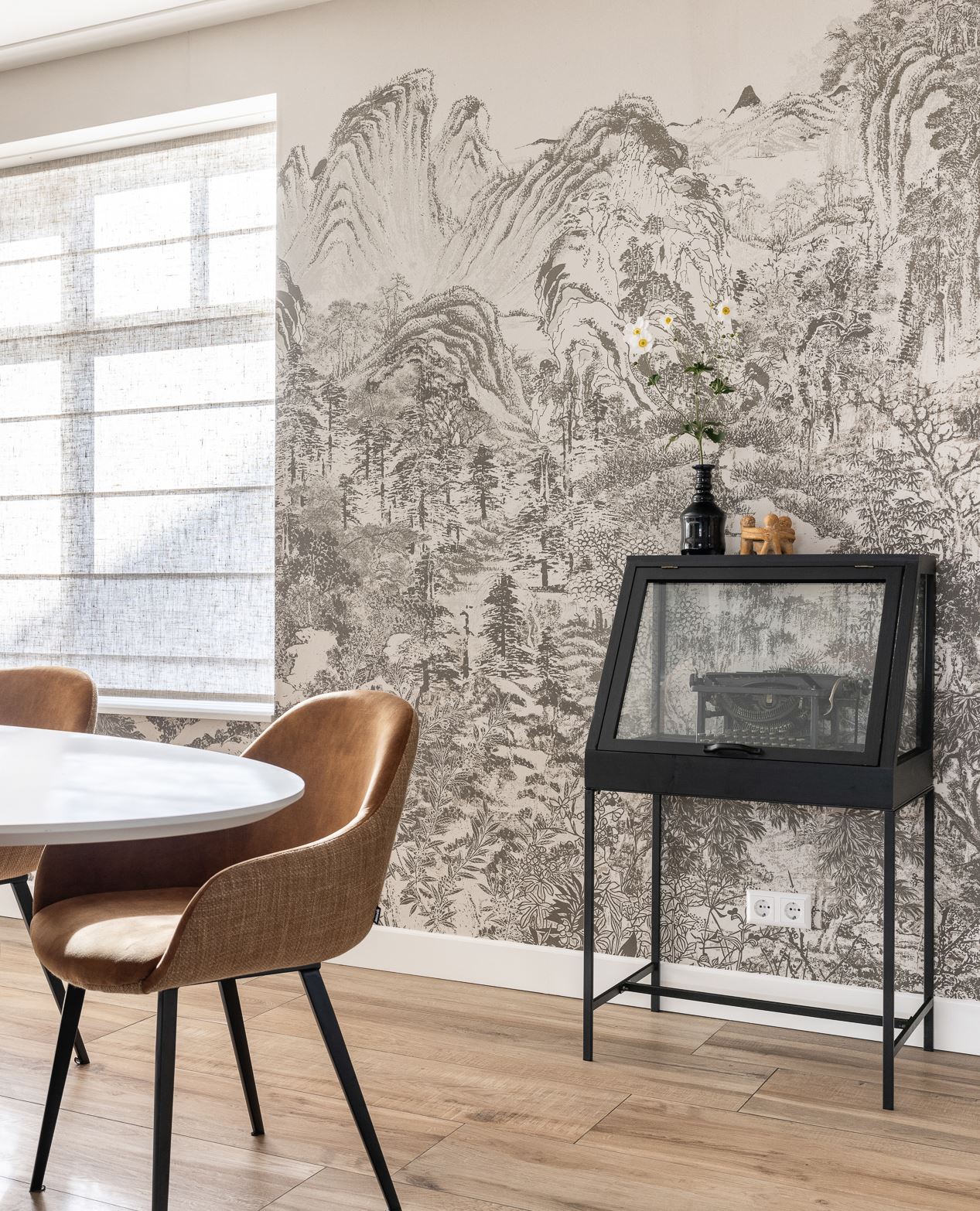 Caren and Roy live with their three children in the Netherlands. They designed a beautiful house six years ago and built it together with a contractor. Due to illness, they had other things on their mind than decorating their dream house, so all the walls are still white and they only use a small part of the spacious living room. In short, it is time for a warm interior!
Caren likes floral wallpaper and earth tones like terra, as well as warm colours like red, pink and green, complemented by soft materials like velvet. Roy prefers a dark interior with big statements and a hotel-chic touch. Frans manages to unite the tastes, opting for a wall-sized wallpaper with pen drawing from our Emerald collection, article number 333474. So Caren gets her beloved wallpaper and Roy gets the big statement he loves! In addition, in the living room on either side of the fireplace, he chooses the rich grass cloth wallpaper from the Natural Wallcoverings II collection, item number 389500.
How beautiful it has turned out!