Specifications
beige/sand, green, grey/silver
length 10 m x width 0.52 m
matt, metallic/shiny, structure/texture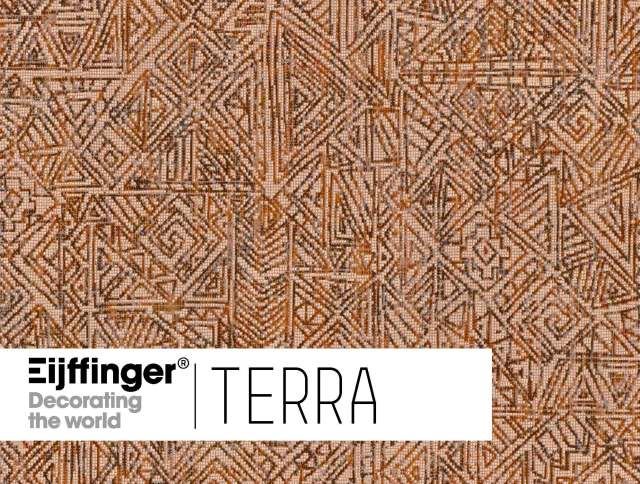 Red deserts, wild grass landscapes, craggy rocks. With an abundance of vibrant hues and textures, the world's landscapes are a never-ending source of inspiration. The rich tones of the earth's layers infuse colour in the sky, from warm sand to gray clay to morning dew and sunset red. Terra is a collection born of pure love for the earth.

The tactile designs are inspired by age-old craft techniques from the four corners of the earth. Ethnic line drawings in time-worn metallic, a traditional batik leaf motif and a sumptuous botanical design in watercolour ikat spark your spirit of adventure.

Discover the world in rugged designs—a coarsely woven cloth with a stained effect or a stripe pattern with the look and feel of grasscloth and bamboo. Colours invigorated by natural pigments, from intense earth tones to soft powders, and in unexpected combinations such as terra with celadon and clay grey with turquoise. Magnificent wallpowers add the finishing touch.