Specifications
length 10 m x width 0.68 m
classic, industrial, chic/glamour
metallic/shiny, structure/texture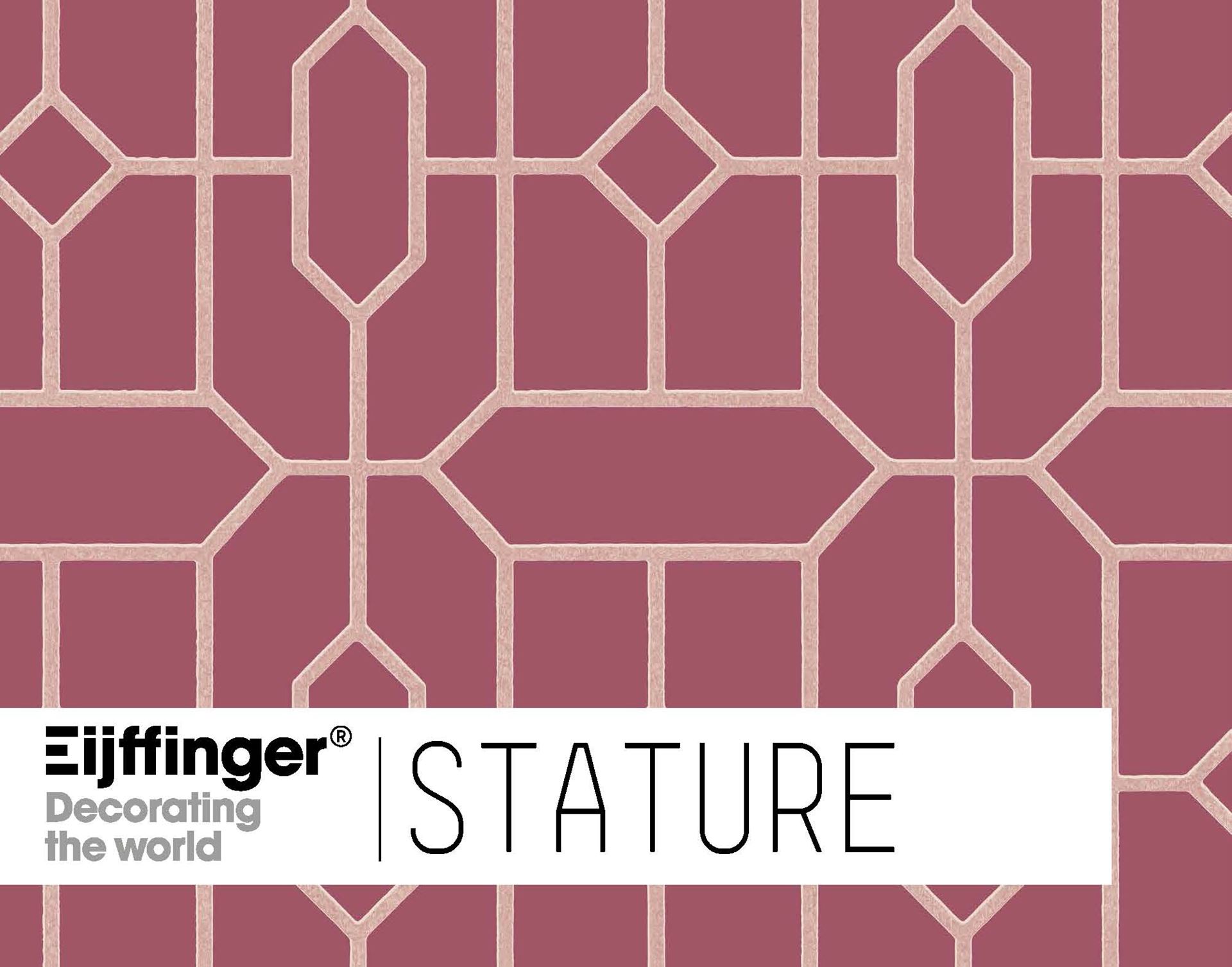 A faded chestnut leaf whirls in the fountain on the square. A man turns up the collar of his Loden coat, his breath a white plume in the air. He strides purposefully over the cobble-paved streets, through the majestic city gates, past the museum of contemporary art and the trendy boutiques, towards the imposing villas that overlook the park. When he reaches his destination, he finds a blazing fire inside, crackling in the hearth.
Stature is a collection that blends modern and classic. Flaking gold motifs seem to dance in the background, a softly gleaming trellis, a timeworn damask and decorative frames with a subtle glow. Rough versus smooth, lustre versus matt. An elegant block motif with a 3D effect and irregular stripe, the perfect backdrop for a classic or contemporary interior. Plains with a brushed effect or in soft hues with an understated cement-inspired texture. Wallpowers with pen-drawn scenes, or a concrete look with graphic print. Embellished frames to be used as panelling or separate panels. Robust, vibrant shades like burgundy, forest green, bronze and charcoal, as well as burnished gold and subtle old rose, celadon, crème and sand.
Restrained and chic, refined yet rugged. Make a statement in your interior with Stature.