Specifications
length 10 m x width 0.52 m
romantic, classic, Pip Studio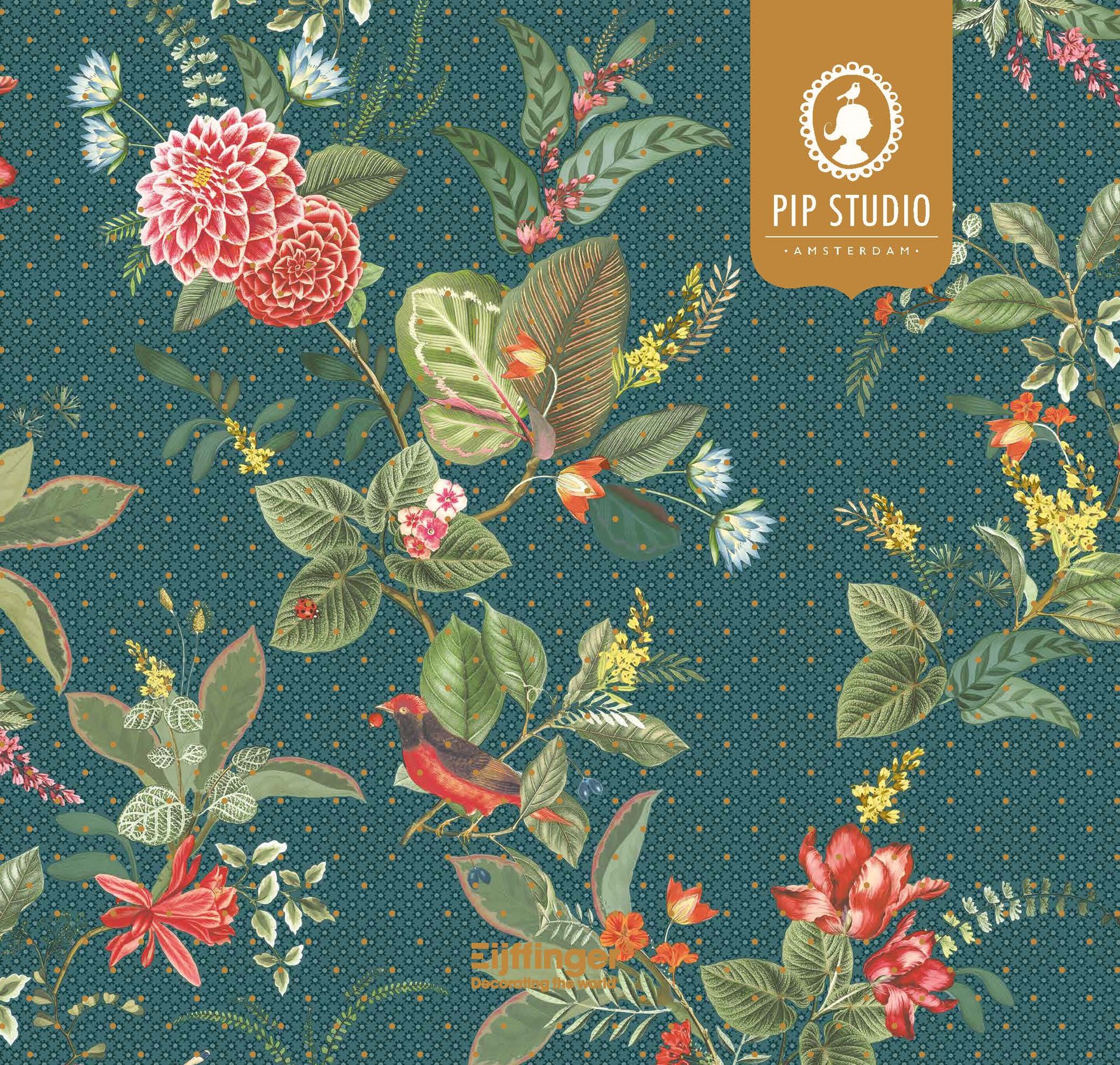 In 2008 we launched the first wallpaper book together with Pip Studio. The fact that we are already presenting a 5th collection means something about the success of these cheerful and colourful prints.
The 5th book is no exception. It offers plenty of choice in contemporary prints, techniques and colour combinations which, as we are used to from Pip, are easy to combine with each other.
For example, the "Floris" design. A jungle leaf print with large flowers, plants and here and there a hidden bird. A small structured star can be felt in the background. Beautiful in combination with the stripe design "Blurred Lines", which is a nice match with almost all the designs in the collection. This graphic stripe with chevron pattern in structure has a very subtle glossy line and is a real Pip stripe due to the pronounced colour combinations.
The "Palm Scene" design shows parading birds of paradise, palm trees and leaves and exotic flowers. The tropical scene of this print with water and mountains in the background has a vintage feel. "Good Evening" is a beautiful design on vinyl with colourful flowers and tropical birds inspired by traditional Oriental wall paintings. Due to the structure of the wallpaper, the design applied to the wall almost resembles fabric applied to the wall.
A print full of subtle surprises is "Raindrops". A geometrically shaped drop made up of many layers of gracefully placed small flowers, leaves and butterflies. "La Majorelle" is a refined floral print with a subtle decorative pattern in gloss in the background for a layered effect. It is a tribute to a botanical garden with a diversity of colourful flowers and leaves. A lively and playful floral wallpaper is the result. Finally, "Birds in Paradise". A classic with a heavenly design of birds, bird cages and rich flowers.
Celebrate life and enrich your interior with Pip Studio wallpaper!