NATURAL WALLCOVERINGS II
389540
Good to know
Can also be applied horizontally
Seams visible
Specifications
length 5.50 m x width 0.91 m
rustic, etnic, chic/glamour
metallic/shiny, structure/texture, grasscloth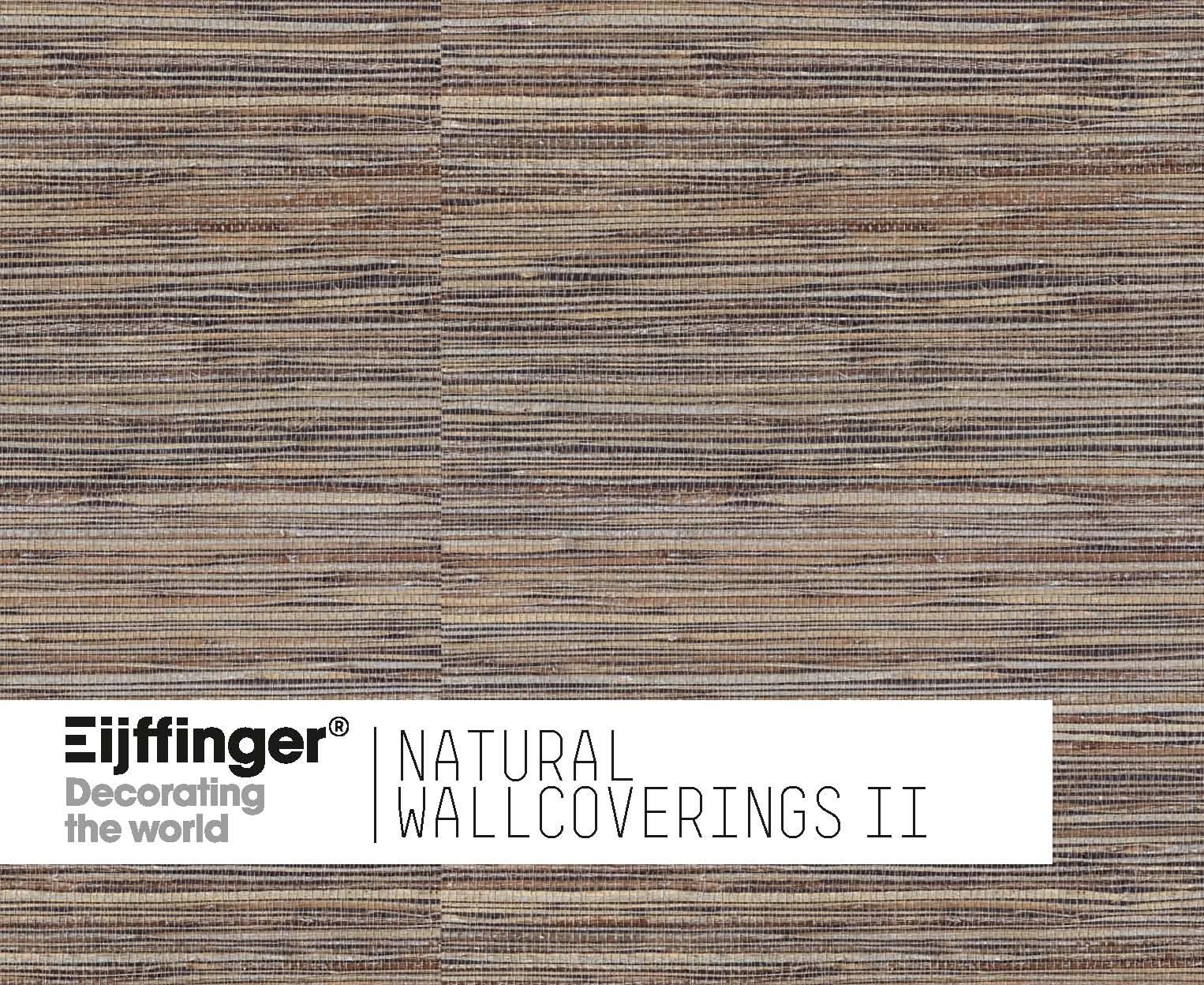 A watery sun breaks through, the field is full of waving grass. Practised eyes pick out the most perfect stems. They select with care, harvest with a gentle hand. Bleached by the sun and skilfully crafted, man and nature create a stunning product.
Invite nature into your home with Natural Wallcoverings. Each wallcovering is unique. The natural irregularities in texture and variations contribute to the characteristics and decorative charm of this wallcoverings. Grass weavings produced on a small scale in the Far East with a hint of luxury, especially the details infused with glittering silver and gold. Stylish cork and lively sisal. A background with a lustrous ἀnish adds a dash of dynamism and a touch of glamour. Earth tones combined with gleaming copper. Botanical green, weathered mauve, warm russet and ochre, restrained natural and ecru, shades of sea blue and stylish silver grey.
Timeless elegance, enduring, tactile and beautifully crafted. Welcome natural beauty and authenticity into your interior with Natural Wallcoverings.