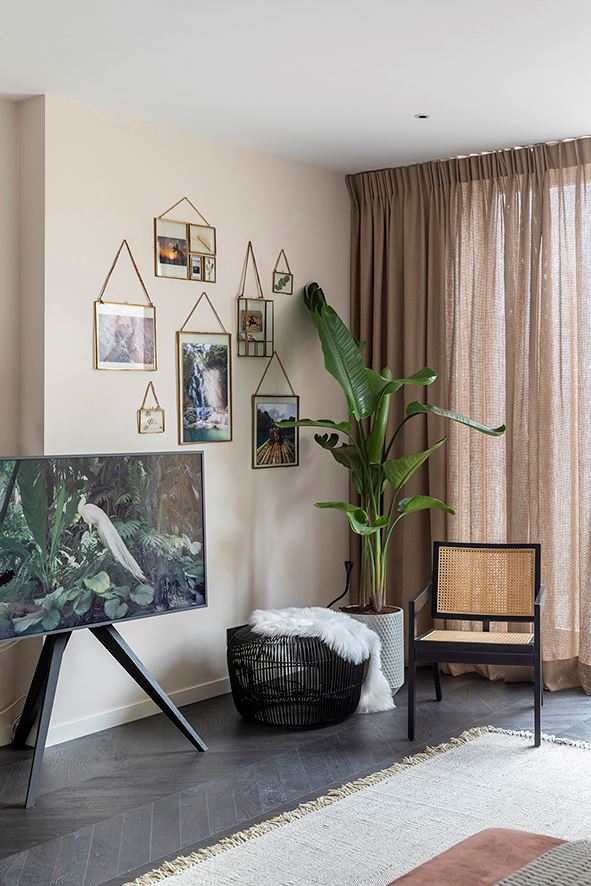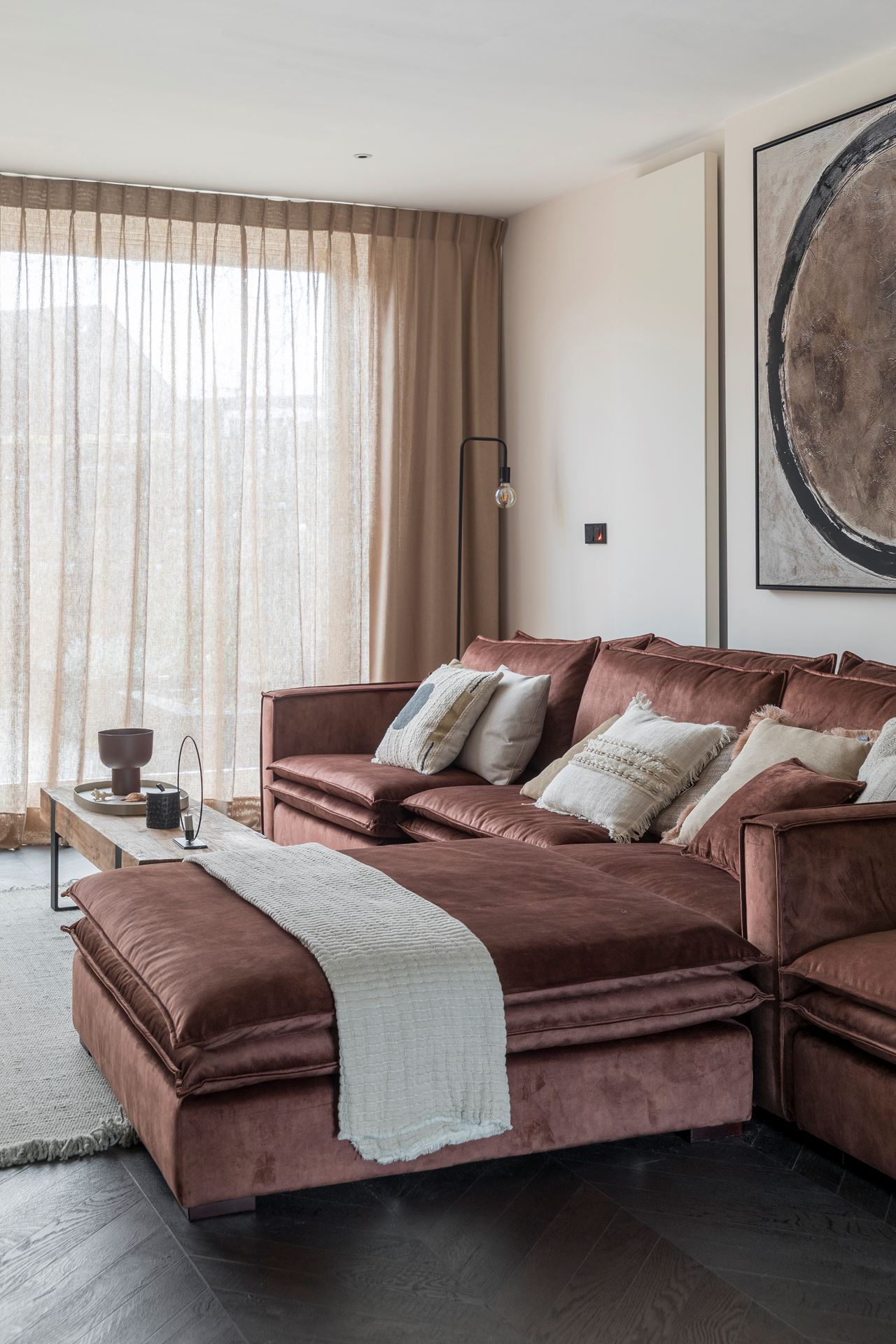 Season 14 - episode 4
vtwonen 'Weer verliefd op je huis'
Sunday, March 14, 2021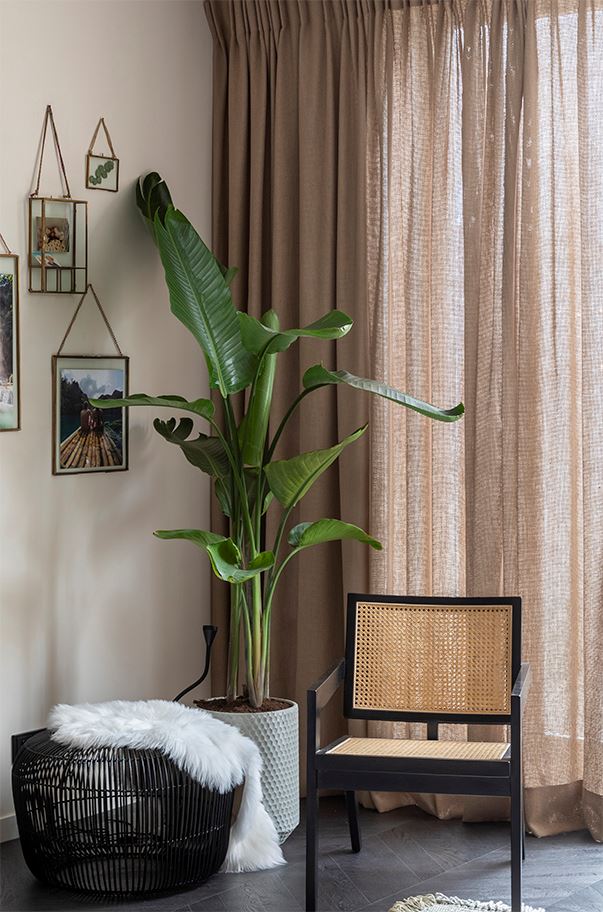 A year and a half ago, Stefan and Lindie bought their first house in Zoetermeer. They are very happy with the large living room. But they soon ran into a problem; their living tastes are quite different. Lindie likes colour, soft fabrics and round shapes, while Stefan prefers rough industrial elements, sleek shapes and wood. As a result, they are unable to turn it into a cozy space.
A nice job for Eva! By applying a beautiful colour she knows how to bring warmth and combine tough and sleek with soft and round. And our Makalu fabric, item number 7002-12, also plays an important role in this, because it completes the interior thanks to the natural colour and the sturdy weave.
Convinced of the fact that your interior stands or falls with curtains? That' s great! Make an appointment at a point of sale nearby and discover our extensive fabric collection. A good curtain is a tailor-made job and they will be happy to help you with this in the shop.