Good to know
Easy to hang
Custom made size possible, ask your stockist
Specifications
height 2.80 m x width 2.10 m
Scandinavian , romantic, basic
digital print, smooth/flat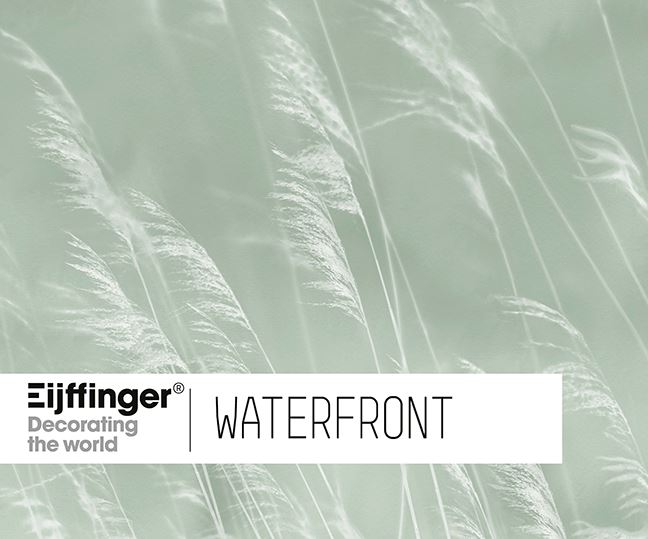 Let your thoughts be carried away by the breeze, and gaze at endless glitter of the water as you daydream. Clear your mind. Relax.

Waterfront is a collection of reflection and serenity. Dried meadow blossoms in screen print, the delicate pattern of a lapwing's egg on a matte background. Wild cloudscapes, heads of foam curling on the surface of the water. The ripple of the water, gently gleaming in relief. Swirling leaves and subtly shimmering waves of wind-blown grass. Wallpowers with swaying stems, watercolour waves, blending layers of colour and a bouquet of dried grasses.

The wallpaper in this collection seems to have been painted by nature herself. Hues from a soft celadon to greyed indigo and from sage to moss green, terra and ochre; the elements air, water and earth together form the colour palette. Waterfront brings the outdoors in, like a fresh breeze.