Specifications
length 10 m x width 0.52 m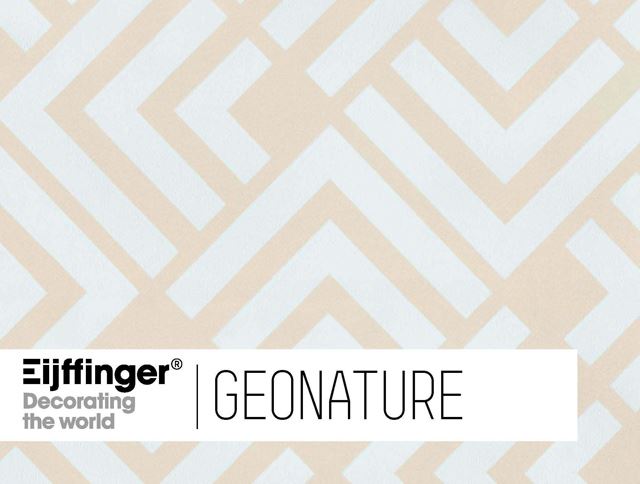 The studio is ordered chaos. Morning light caresses rolls of bookbinding linen and sheets of handmade paper. Sunlight glints off bronze stamps, compasses and rulers. A fossil paperweight presses an antique herbarium. Engravings and botanical drawings adorn the walls. Fountain pens, Indian ink and chalk lie ready on the drawing board to capture the wonders of nature. The artist steps inside, the day begins.
The house is light and warm. Natural materials like cork form a serene backdrop for eye-catching vintage wooden furniture, highlighted by matching lamps. Large plants with striking leafs provide atmosphere. Decorative vases are filled with fan-shaped flowers and weaving grasses. The cabinets show off carefully collected art books. The hospitable home invites introspection and creation.
The Geonature collection gives a nod to art deco with stylised motifs, graphic lines and muted tones. The symmetry from nature is caught in both bold and refined geometric designs. Reliefs are as subtle as leaf veins. Walls take on colours like sea green, sand yellow, cloudy white and misty blue or black with a glimmer of sun gold. A natural metamorphosis for your home.