Do you prefer to get a good impression of this wallpaper first?

Wallpaper retailer
Wallpaper
Specifications
length 10 m x width 0.52 m
Scandinavian , romantic, RICE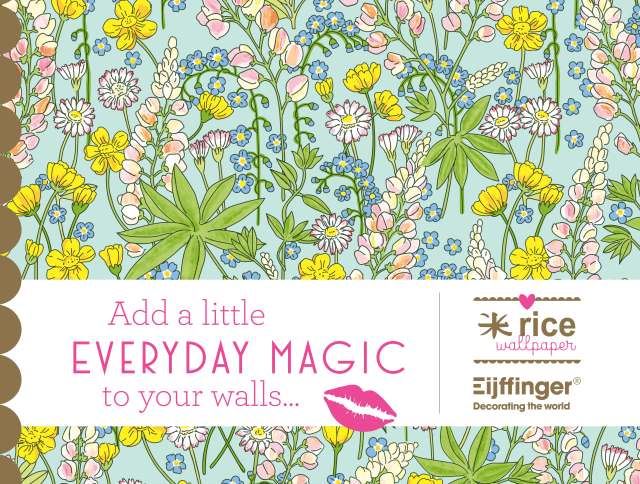 Eijffinger + RICE = Rock 'n' wallpaper Roll!
It has been shown that RICE and Eijffinger are a good match. Both brands love products with a clear signature. And that is reflected in this new collection. Once again it has become a distinctive collection with lots of colour and a big diversity of prints. Playful tigers, cheerful dots, small and large flower prints and a fine assortment of wallpowers (murals). The most succesful design from collection 1, the glitterdot, is now also available in a variety of new colours. Whatever wallpaper you choose, they all add, like RICE says, a bit of 'everyday magic'.