Do you prefer to get a good impression of this wallpaper first?

Wallpaper retailer
Wallpaper
Good to know
Easy to hang
Strippable
Custom made size possible, ask your stockist
Specifications
multicolour, pastel, pink
height 2.80 m x width 3.71 m
birds, leaves, mural [wallpower]
romantic, children's room
matt, digital print, smooth/flat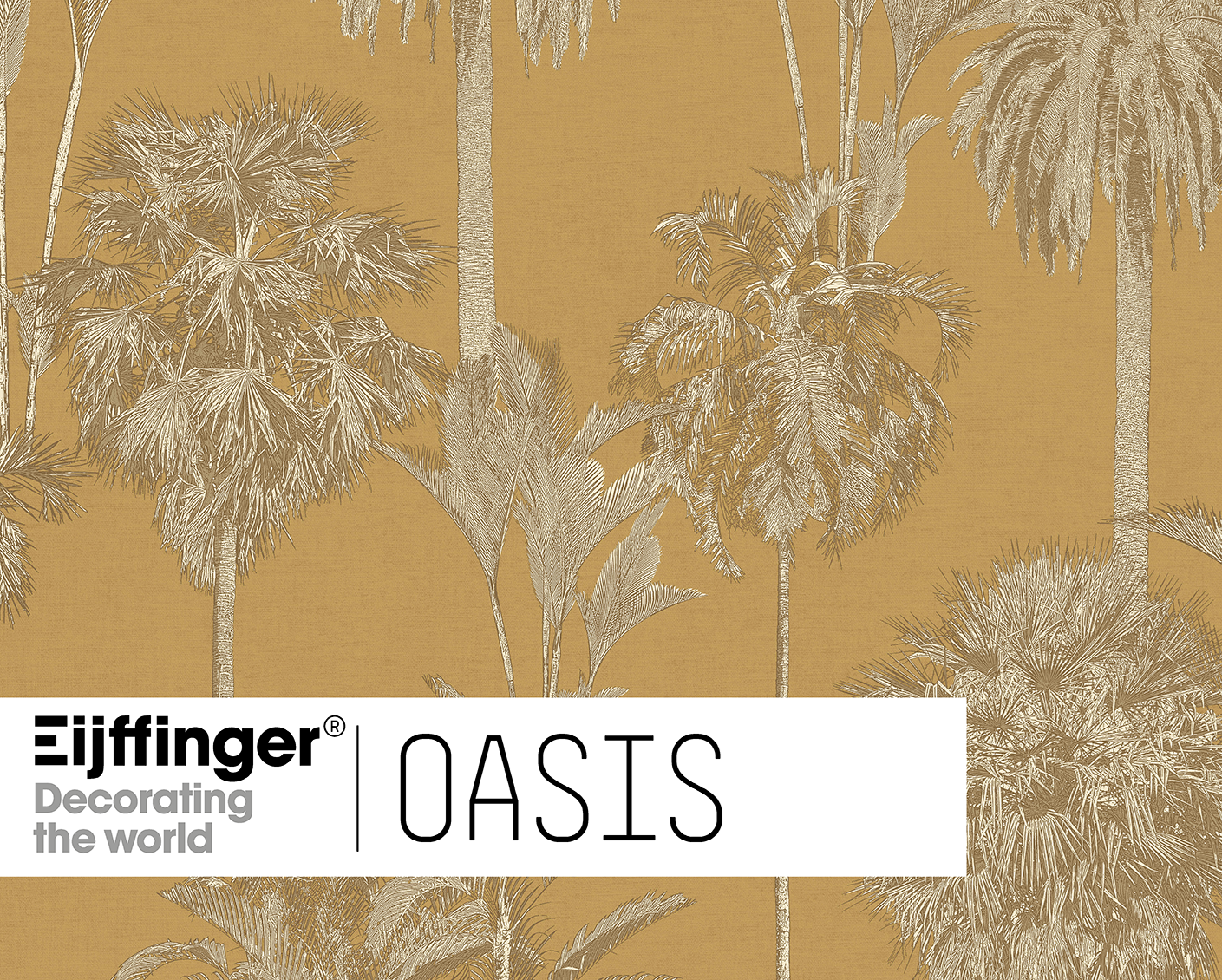 Oasis is an exploration through exotic nature. Vibrant designs and contemporary colours infuse the much-loved tropical trend with a vintage vibe.

Light filtering through the foliage casts shadows on a fine striped surface. A sunny 'toile de jouy' with leopards and tigers wandering through the landscape, a flock of cranes flies across the wall and metallic animals shimmer amongst the palm fronds. A large scale graphic palm motif combines beautifully with the subtle textile effect background, a fan-shaped design inspired by the ginkgo leaf. Scenic wallpowers feature a lush lagoon, vintage palms and a paradise where you can relax and unwind. The warm, sun-kissed tones are in perfect harmony with the soothing cool palette of water and greenery.

With Oasis you can turn your home into a tropical paradise. A place to share with others, a haven where you can relax and re-energise.