Specifications
length 10 m x width 0.52 m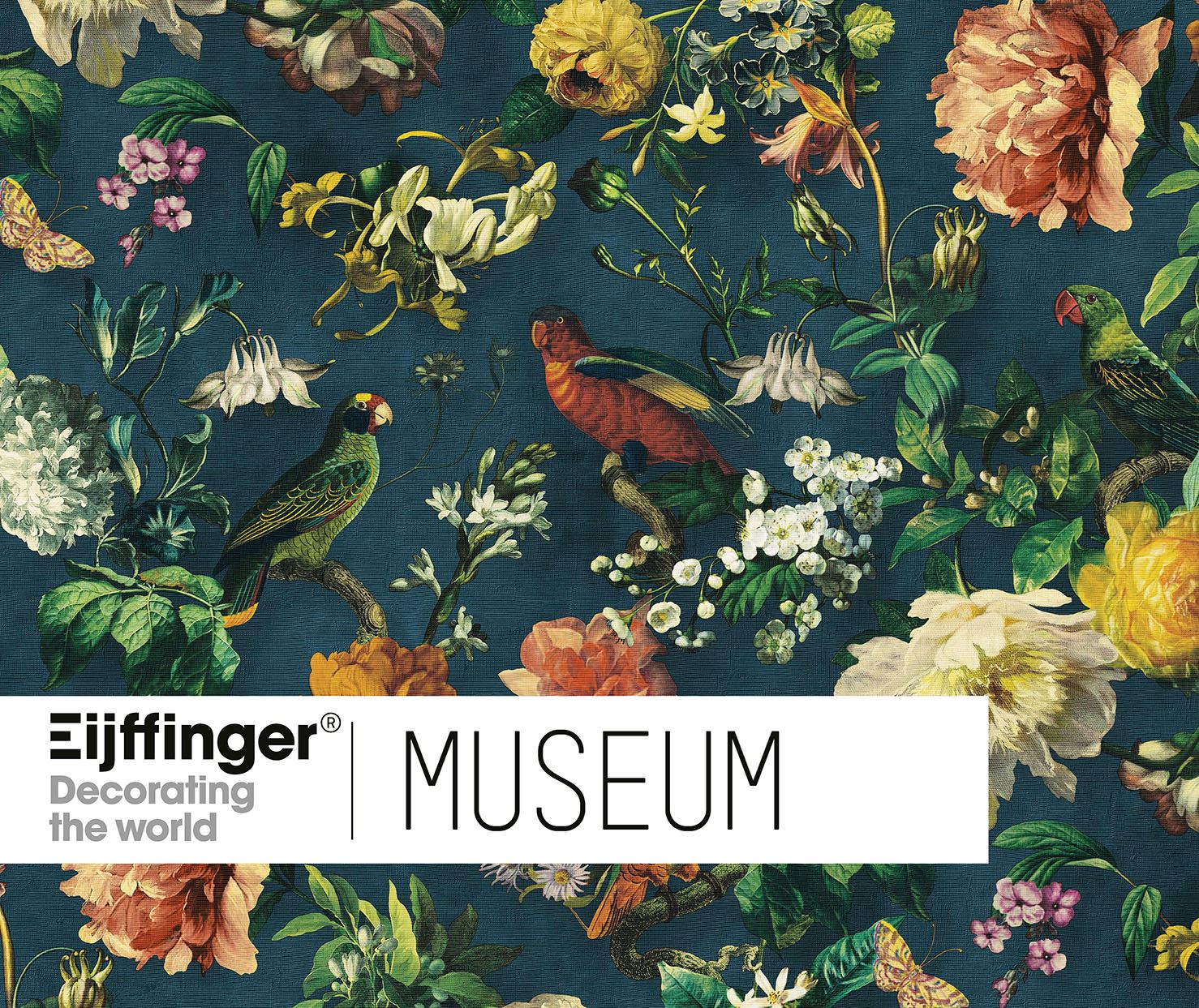 Museum, a place where art and fashion meet in lush designs and stunning creations. Transform your interior into a contemporary masterpiece with this collection.
Surround yourself with sophisticated materials and sublime colours. From deep burgundy to rich shades of blue and green to shimmering sand and powdery pink. Admire the lavishly painted flowers, birds and butterflies on canvas. Line-drawn flowers on matte paper, plucked from ancient etchings. Enjoy the wonderful textures, from velvety flock to the softest rib wallpaper with a colour gradient. Or choose understated chic with a grand plissé with metallic accents and a refined plain sprinkled with weathered gold dots.
Turn your home into a work of art where Wallpowers (murals) with magnificent birds and flowers burst off the wall. An embellished motif of beads and sequins add that wow factor to your interior.
Museum is a journey through time and space, where classical elegance meets contemporary maximalism. With this collection you can be your own curator.
Combine and create, display your treasures and enjoy the beauty that surrounds you.