Do you prefer to get a good impression of this wallpaper first?

Fabric & wallpaper retailer
Fabric & wallpaper

Wallpaper retailer
Wallpaper

Fabric retailer
Fabric
Specifications
length 10 m x width 0.70 m
etnic, classic, chic/glamour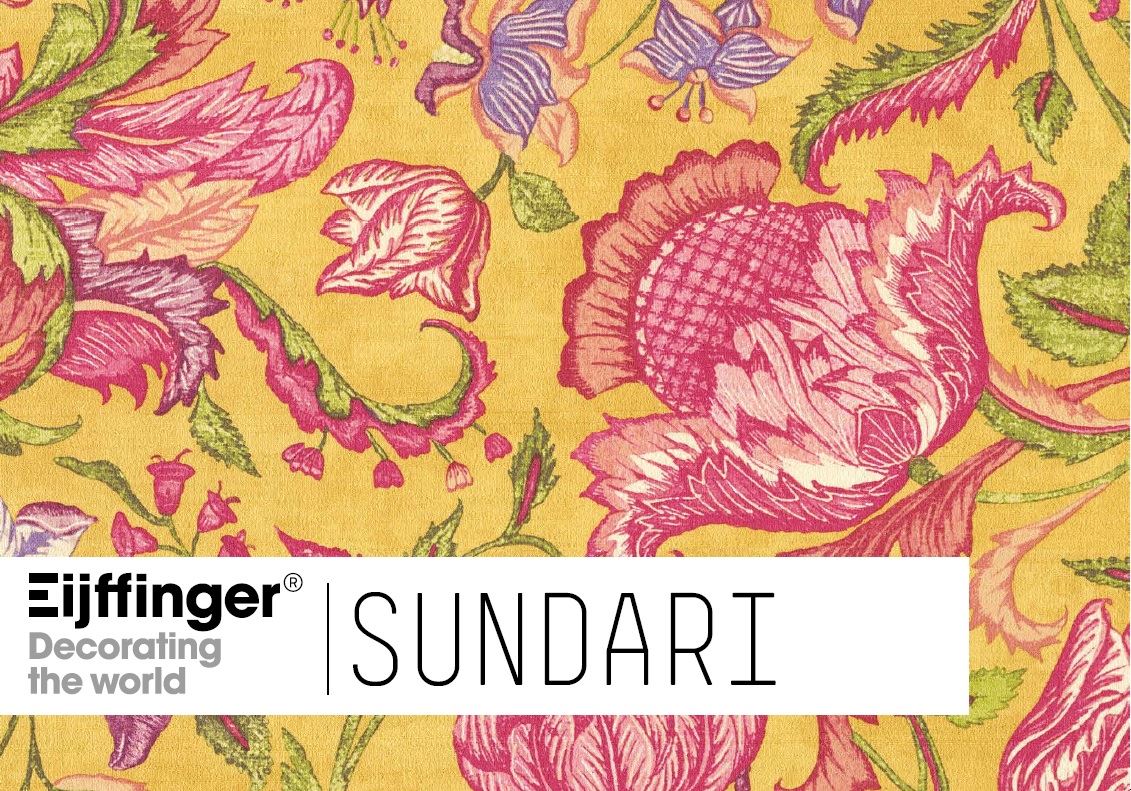 An enchanting journey along the old trade route to the Far East. Follow in the paths of the sparkling gems, gleaming satin, raw silk and precious porcelain. Cross the painterly landscapes, where silhouettes of the magnificent mountains shimmer against the evening sky. Amidst the bewitching fragrances of exotic flowers and spices, towards a destination with stunning patterns and vibrant colours.
Sundari: a collection with sumptuous designs on vinyl with a variety of textures. A Persian rug with ancient decorative motifs, refined woodcarving, an Indian botanical design with pomegranates and an oversize paisley motif, drawn in weathered lines of silver and gold. A flaking gold leaf pattern on canvas, and a plain with a delicate horizontal grass weave texture.
From soft beige to ecru and saffron, burnt red, celadon, blue emerald and deep black. A rich selection of wallpowers in various designs from weathered walls to fish scale patterns, braided paper, elegant metal, cashmere and ikat.
Sundari sweeps you off on wonderful, faraway adventures within the walls of your own home.