Do you prefer to get a good impression of this wallpaper first?

Fabric & wallpaper retailer
Fabric & wallpaper

Wallpaper retailer
Wallpaper

Fabric retailer
Fabric
Specifications
length 10 m x width 0.52 m
animals, plain, structures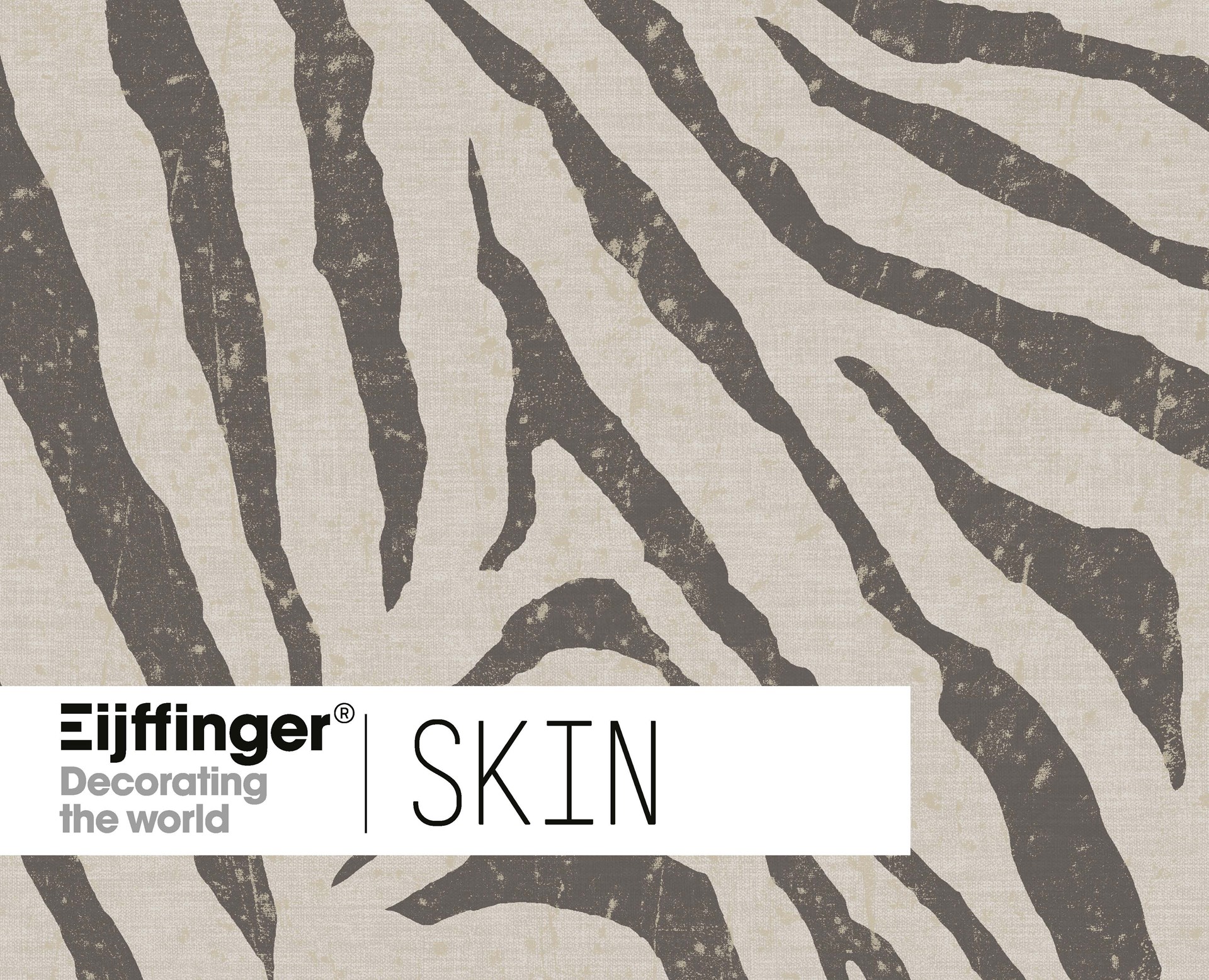 Straight from the jungle, steppe and savannah translated to the catwalk, street fashion and the interior. The animal print is everywhere, always in style and totally on trend.
Skin is a fearless collection featuring 'animal' prints. Pure inspiration from the animal kingdom and skilfully captured in tactile designs. Scaly python, an exuberant leopard, elegantly sleek giraffe, velvet-soft crocodile, rugged elephant and a cool zebra. A long-haired wolf and snake in vinyl. Please touch!
In both timeless and contemporary colours; from Sahara sand to moss green and elephant grey to sea blue, from bat black to evening pink and desert red.
Make a statement with the wall-sized designs of a matte zebra print or a dreamy jungle scene.The designs are perfect for an eye-catching wall, and easy to combine. Exotic allure or elegant restraint.
Invite the wild in with Skin!