Do you prefer to get a good impression of this wallpaper first?

Fabric & wallpaper retailer
Fabric & wallpaper

Wallpaper retailer
Wallpaper

Fabric retailer
Fabric
Good to know
Strippable
Easy to hang
It is possible to repeat this digitally printed image several times. If you want this, please order the concerned reference number as a special from one of our dealers, to avoid any variations in colour
Custom made size possible, ask your stockist
Specifications
height 2.80 m x width 1.06 m
flowers, leaves, mural [wallpower]
retro/vintage, romantic, classic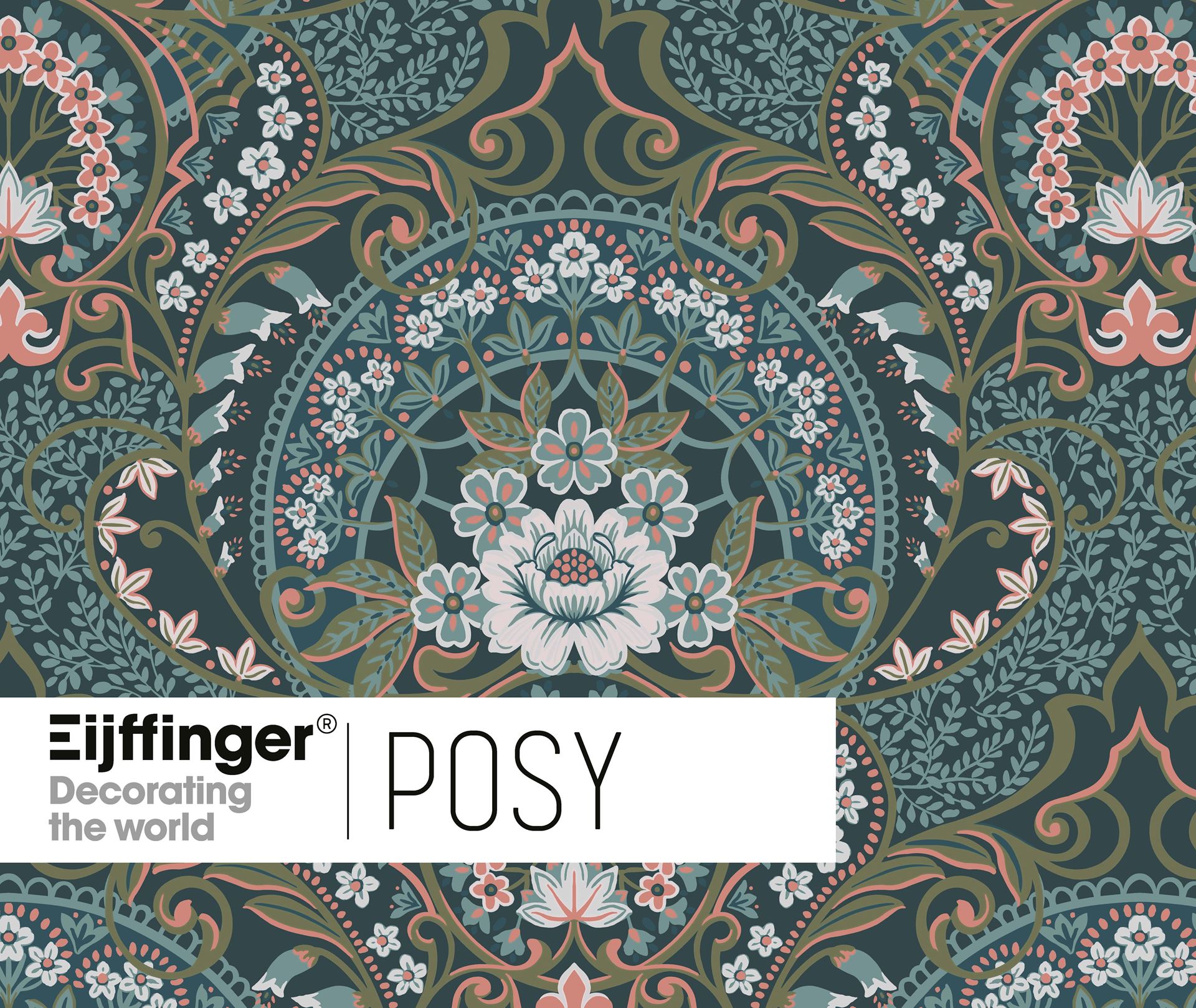 Say it with flowers. Posy, a Victorian name for a small bouquet that conveys a special message, is now the title of this lavish collection.
With Posy, the walls are always in bloom. Step back in time with an opulent multicoloured adornment of screen-printed flowers. Scattered star-shaped flowers dance on the wall like points of light, or opt for an elegant all-over botanical print. Bold abstract florals, foliage and strawberries meander symmetrically across the wallpaper. And, for those who prefer a more subdued effect, there is a block print with a tonal jacquard pattern. Choose from strong dark shades, soft faded or more spicy pastels.
The matching murals offer even more floral splendour: a folkloric pattern in light pastel and deep dark green or a motif of pencil sketched flowers in cream and sage. Or go for refined embroidery on small blooms in indigo and dark brown!
Combine vintage with modern. Posy is a touch of nostalgia with a new twist. Classic, yet utterly contemporary.