Do you prefer to get a good impression of this wallpaper first?

Fabric & wallpaper retailer
Fabric & wallpaper

Wallpaper retailer
Wallpaper

Fabric retailer
Fabric
Specifications
length 10 m x width 0.68 m
matt, smooth/flat, structure/texture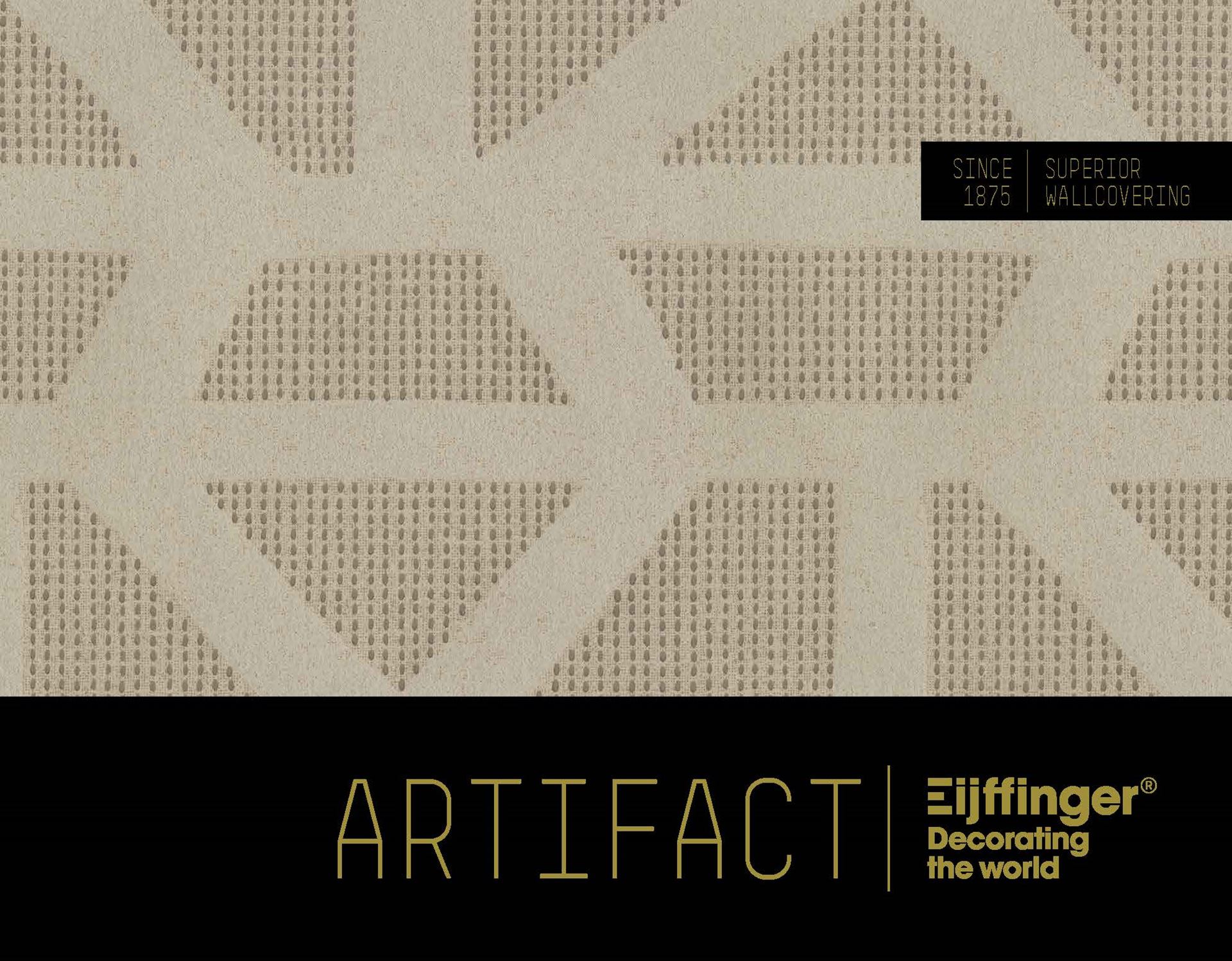 Experience pure craftsmanship from all corners of the world. Artisanal, authentic and artistic. Artifact blends contemporary craftsmanship and honest materials into artistic shapes and motifs.
Artifact is a captivating, layered collection with a rustic feel, subtly minimalist yet endlessly intriguing. A warm collection featuring natural, hand-processed materials. Earthy undertones of pure loam, strong clay and raw jute, combined beautifully with sculptural shapes and fine graphic lines.
Imagine yourself in a Japanese Zen garden, with raked gravel patterns of compressed grains of clay. An imposing rugged motif, with a nod to ethnic patterns, printed in raw ink on a textile structure. Choose from abstract triangles and a geometric design on an elegant, glossy background. Or opt for gently wavy lines, full of depth, with a light gradient. And, completing the series, is a layered plain with a coarse tweed textile look. Revel in a subtle colour palette rich in natural hues, from linen, beige and camel to sage, earthy terra, taupe, khaki, indigo, forest green and new black.
Also captivating are the wallpowers with the optical depth of a clay relief, a gracefully meandering line on a roughly painted background and a striking multicoloured abstract motif.
Forever fascinating, Artifact can be endlessly combined and is always in balance.