NATURAL WALLCOVERINGS 3
303530
Good to know
Seams visible
Can also be applied horizontally
Specifications
length 5.50 m x width 0.91 m
matt, structure/texture, grasscloth
NATURAL WALLCOVERINGS III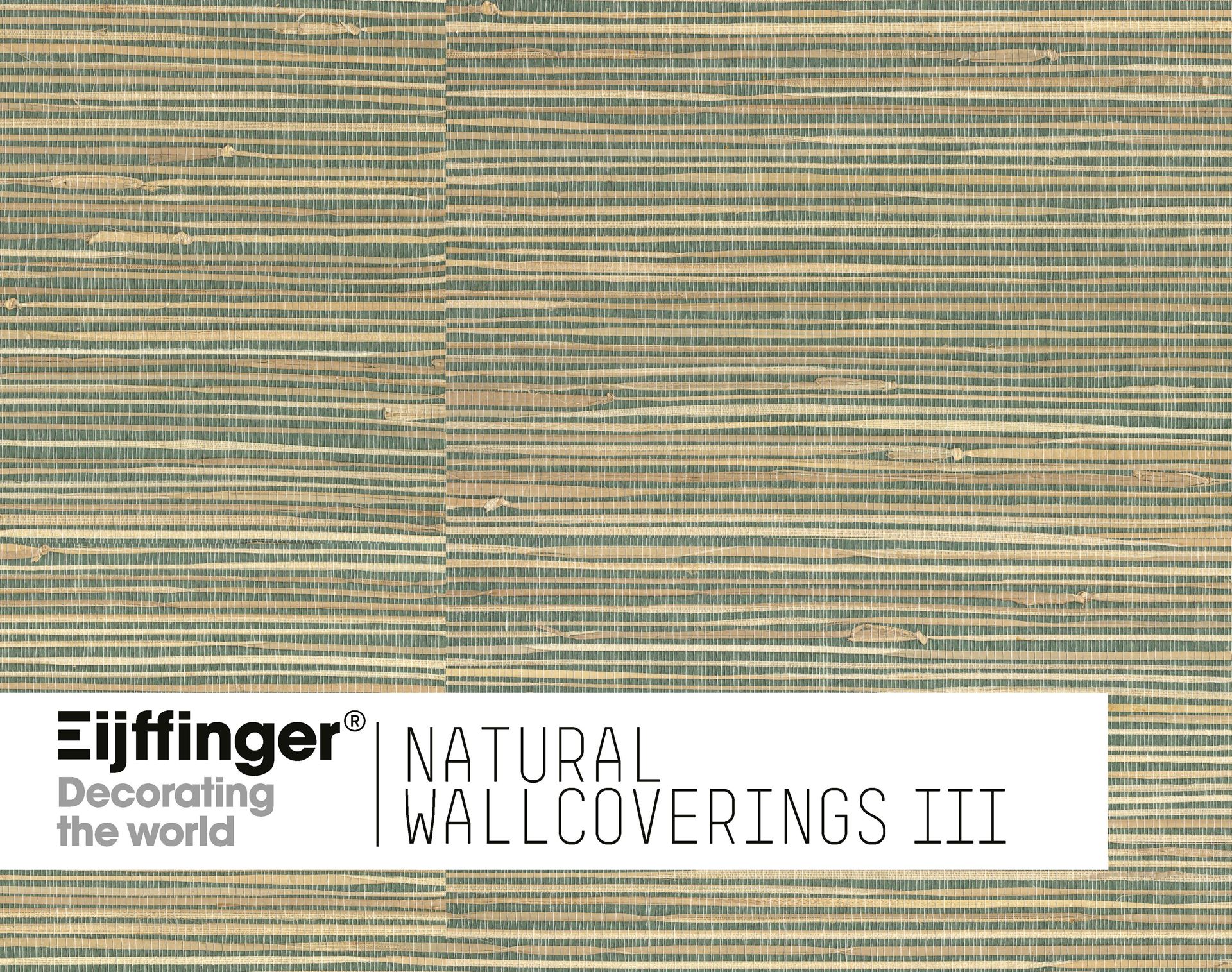 Invite warm earth tones into your home with Natural Wallcoverings III. This wallcovering is produced and handmade in Asia. An array of natural fibres such as jute, hemp, sisal, reed, sea grass, arrowroot grass, bamboo, raffia and cork is used to create a wealth of textures. The fibres are harvested from sustainable crops, air-dried in the sun and coloured using vegetable dyes. These gentle processes create a product that is organic, luxurious and environmentally friendly.
Like a fingerprint, no two rolls of this natural material are alike. Fibres may absorb colours differently and, thanks to their unique traits, vary in size. This wallcovering has no repeat, and always creates a panel effect. This expressive natural variance enhances the charm of this unique product, creating shade and depth.
Choose from an incredible selection of colours and textures. As well as natural rattan and sisal tones, currently uber-hip in the interior, there are airy pastels and rich green and bronze tints. For a modern minimalist look, go for a refined texture, or pick a looser weave with knots for a rustic or eclectic interior. This collection is a wonderful way to add dimension and character to your space.
Celebrate nature in your home with Natural Wallcoverings III