Specifications
length 10 m x width 0.52 m
metallic/shiny, smooth/flat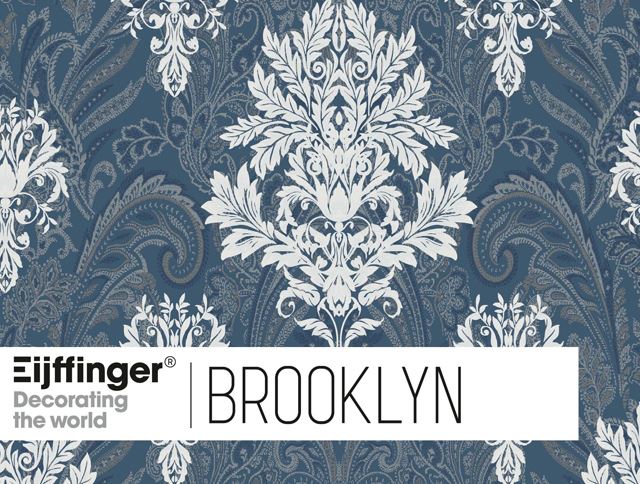 The magic of a botanical garden, surrounded by the rich history of the city. A bright blue sky, the rose garden bathing in the golden sunlight. An abundance of leaves entwined with the weathered iron of the pavilion.
In the Brooklyn collection, handsome and refined patterns render the grace of bygone times. The wallcoverings with the distressed look can take center stage yet also work well with other patterns. Elegant documented designs in a lightly textured look stand out with raised motifs and a touch of sheen.
The layered inks form a mottled pattern with flecks and speckles of color on a softly glowing metallic base, transforming a gently reflective surface. A deep, rich texture is brought to life by layering designs: damask on paisley, twisting and turning leaves on flowers, bouquets on ombre backgrounds. Brooklyn shows a strong personality full of surprising details, allowing you to create a unique ambiance.