Specifications
length 10 m x width 0.52 m
Scandinavian , retro/vintage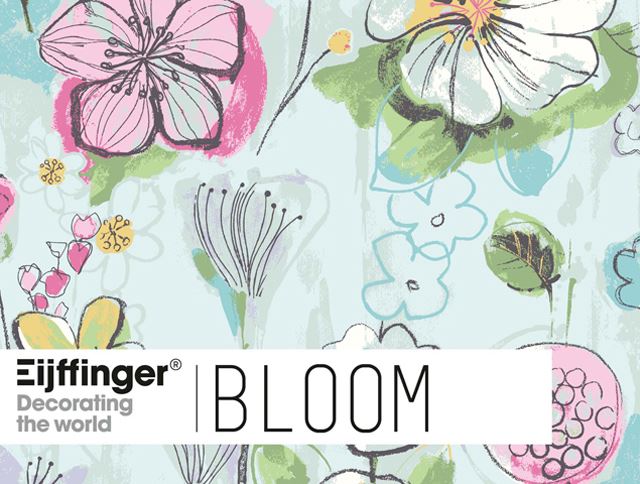 The beach house lies concealed high on the cliff. Majestic views of the ocean, the spring sun sparkling on the waves. White seagulls whirl elatedly against the blue sky. A salty sea breeze brushes past the fjords. Spring beckons with Bloom, a collection as fresh as the first morning dew.
Cheerful field flowers contrast colourfully with the weathered wood. Bright northern light reveals a mix of natural materials. Light linen curtains, a rough wooden floor, grandmother's chest of drawers shows off against the wall. Gently, the watercolour brush strokes the hand-made paper.
Subdued powdery shades, frozen blues, frosted pastels in chalk paint and mineral gloss, combined with graphic black and white. Hand-painted and stylized flowers, eclectic stripes and a fine board pattern in a subtle range of colours. The fresh beauty of Bloom is authentic and pure, for a light and Scandinavian atmosphere.