ATLANTIC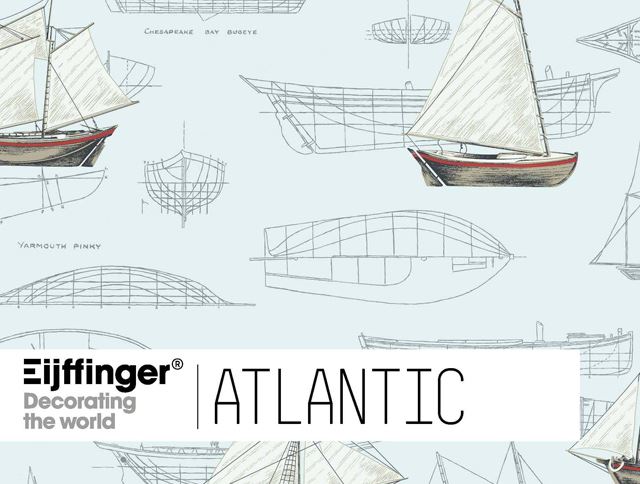 Muscular arms routinely hoist the sails. Undaunted, they sail the world seas, rough diamonds of the ocean. In the distance, the light from the lighthouse illuminates the sky. Land in sight.
The next day, a clear blue sky, the sea surface almost as smooth as glass. Fine fabrics and spices lie waiting in solid wooden boxes on the quay. On the beach, the shells are reminiscent of the intriguing underwater life. Treasures of the sea, washed up on the sand.
Ornamental borders with shells, flags or an ocean view. Balanced colours, shades of blue, beige and grey. The adventure of the great oceans beckons, but your home is always a safe haven.