Do you prefer to get a good impression of this wallpaper first?

Wallpaper retailer
Wallpaper
Specifications
length 10 m x width 0.52 m
matt, metallic/shiny, structure/texture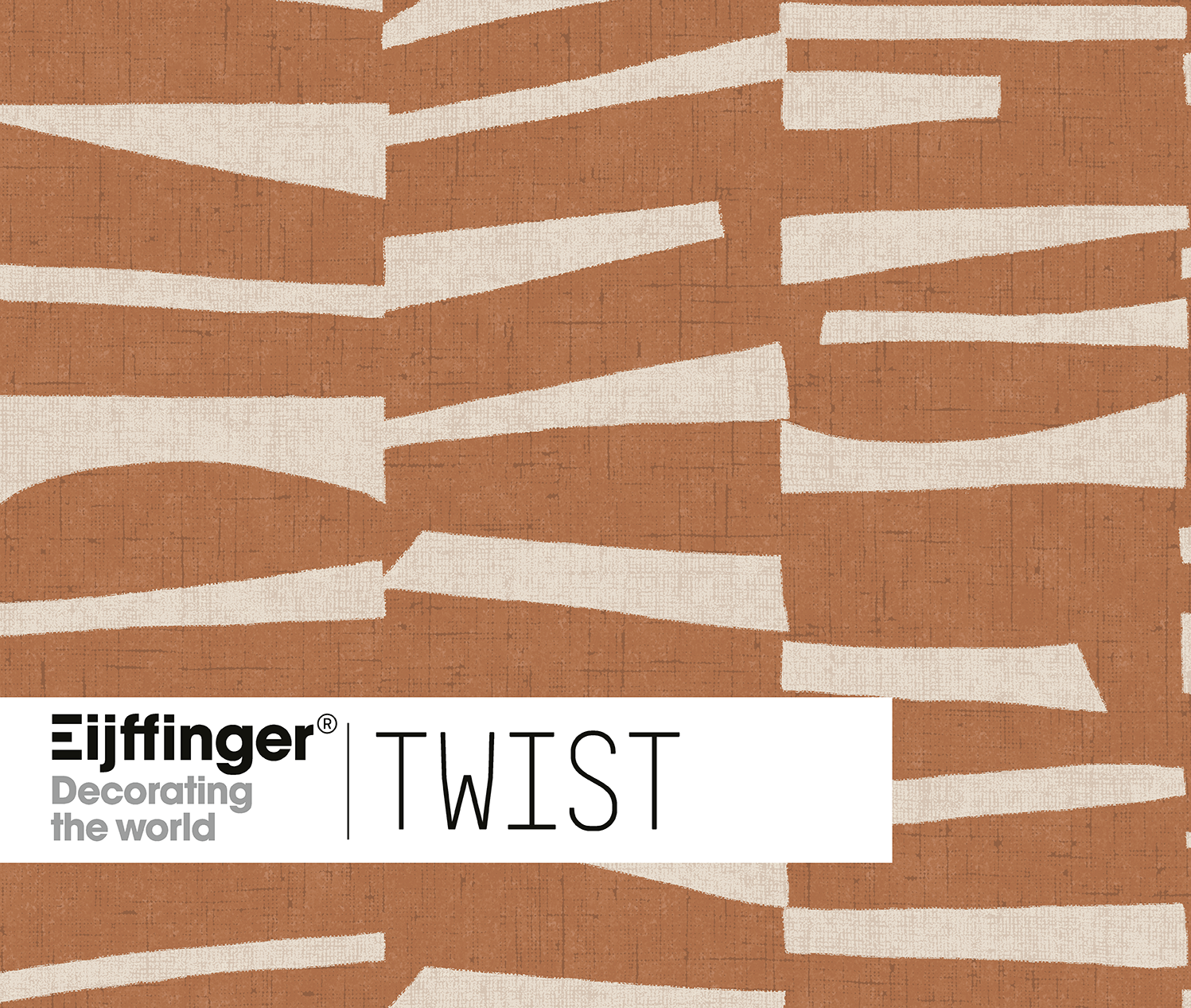 Be surprised by Twist. A quirky collection of lively abstract patterns. The designs are created by painting, cutting and pasting and bring the unexpected into your home.
Twist pairs graphic lines and silhouette shapes. You can almost feel the weave of the fabric, the smoothness of the stone, and see the brush strokes. Imagine yourself in an art gallery, feasting your eyes on compositions of abstract patterns, an ingeniously shaded texture, or losing yourself in a sculptural motif. Dancing leaf shapes swirl across the wallpaper. An abstract sunset awaits discovery.
Twist is a collection bursting with playful designs, sometimes with a hint of retro, in a broad spectrum of colours. From matt ecru to greyish light green and soft blue and ethereal lilac to warm ochre and dynamic deep blue.
Create your own new, fresh combinations with Twist and spice up your interior.