Do you prefer to see the quality first?

Fabric & wallpaper retailer
Fabric & wallpaper

Wallpaper retailer
Wallpaper

Fabric retailer
Fabric
Good to know
Easy to hang
Strippable
Washable
Specifications
length 10 m x width 0.52 m
stripes, children's room, fantasy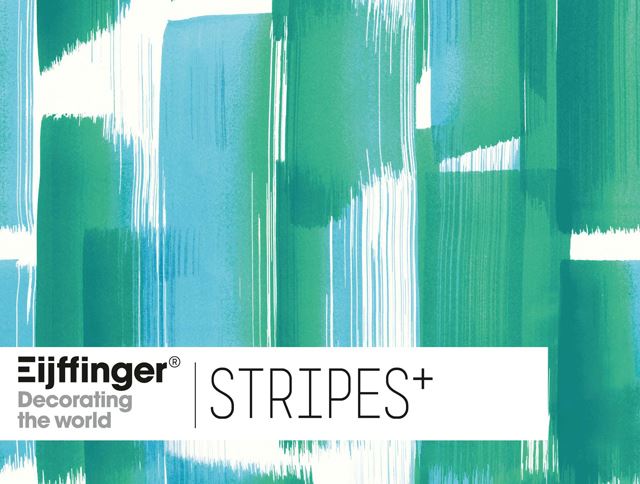 Trends succeed each other rapidly but a good stripe is timeless. The collection Stripes+ offers classic stripes in the colours of today and refreshing new designs. Included are designs that contain striped patterns, a nice plus!
Rough brushstrokes with shiny details in bright colours in addition to soft sand and powdery pink. Vibrant multicoloured stripes in sporty shades, but also in deep blue-green and sand-gray. Geometric patterns in ochre, sand, beige, charcoal and celadon combined with wood veneer and bright white. Various herringbone patterns -from austere to picturesque - and abstract stripe designs, including a patchwork reminiscent of the layout of a newspaper. A tangible tie-dye pattern, fresh Breton stripes in a nautical palette, a grand trellis design, a sturdy block stripe in contemporary colours alongside some spectacular wallpowers.
From powerful and colourful flamboyance to refined and subdued sophistication. For the young and old, for every interior. Expressive, strong, austere, slanted or subtle. So many flavours, so many stripes. Reveal your true stripes at home with Stripes