Do you prefer to see the quality first?

Fabric & wallpaper retailer
Fabric & wallpaper

Wallpaper retailer
Wallpaper

Fabric retailer
Fabric
Specifications
length 10 m x width 0.685 m
rustic, romantic, classic
structure/texture, metallic/shiny, glassbeads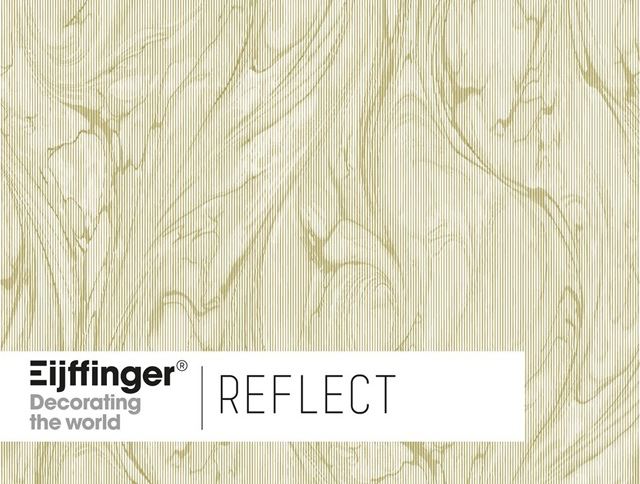 Endlessly wandering through the lush gardens of a tropical resort. A peacock strides past in all its gorgeous colourful splendor, the scales of exotic fish sparkle in the pond. A rainbow appears in the mist around the waterfall, its reflection in the glistening drops on the leaves. Alongside the swimming pool, a cocktail awaits on the shiny pearl inlaid table. Lost in sweet reverie, you let your thoughts wander. The sunlight reflects in thousands of dancing lights on the water.
Reflect is a collection full of illusions, with luxurious designs in brilliant colours. An elegant leaf pattern, perky peacocks, glistening scales, textured plains with shimmering dots in a variety of shades catch the light. From rainbow foil to luxurious beads and velvety flock. From rich emerald to peacock blue, petrol and turquoise, sparkling gold, deep grape and from pearl, warm whites to cool silver. Each occurence of light creates a unique effect. Reflect enhances your interior with subtle shades and a beautiful shimmer.