Specifications
length 10 m x width 0.52 m
metallic/shiny, non-woven (smartpaper), smooth/flat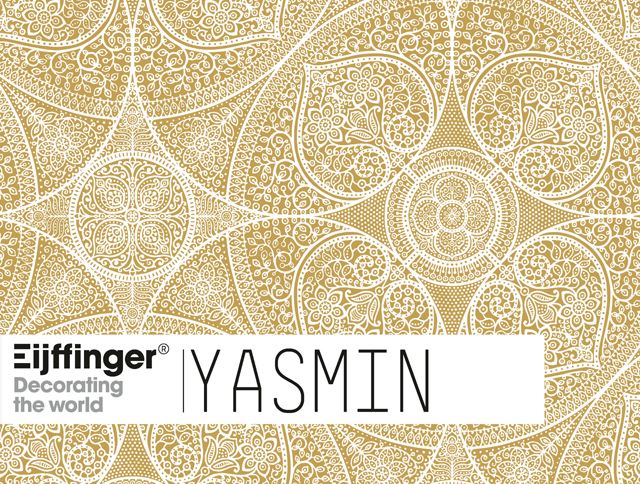 Stars twinkle in the deep blue sky. Bathed in moonlight, the palace along the river envelops its hidden treasures. Shimmering lights, beautiful mosaics, hand-woven carpets and ἀne silverware. Behind the heavy entrance gate, endless vistas to the richness of the past.

Elegant ornate fences create a magical shadow play in the courtyards. In the ballroom, thousands of tiny lights splash apart on the shiny polished Ḁoor. Sparkling jewellery, embroidered slippers and a sultry perfume. She moves gracefully through the extravagant rooms, on her way to a new story.

Yasmin is an enchanting collection, just like the tales from the Thousand and One Nights. Geometric patterns, mosaic tiles, Oriental script and ἀne henna lines in sparkling pearls or matted velvet referring to magical places from the past. Immerse your home completely in these lush atmospheres, or give your interior a subtle exotic touch.