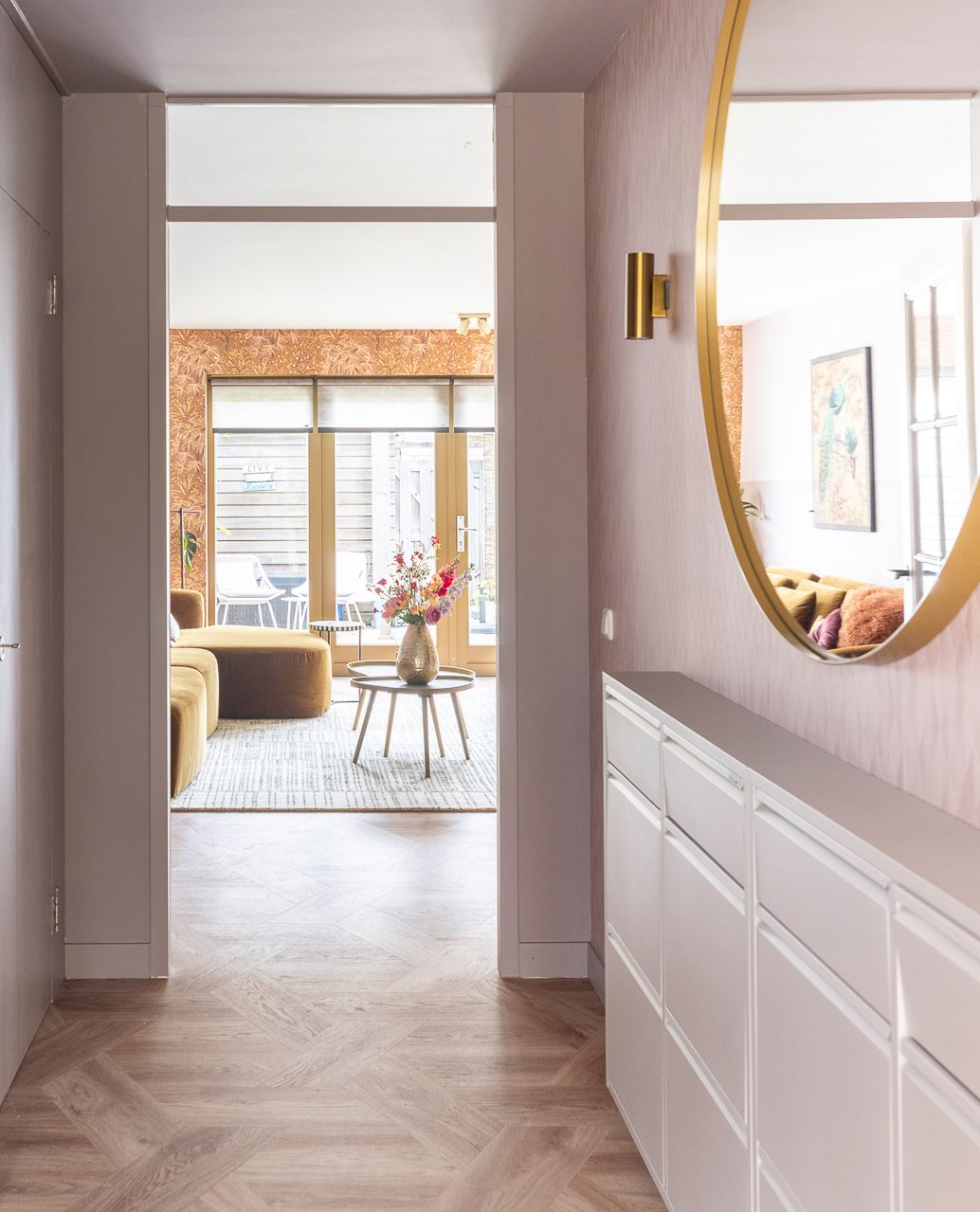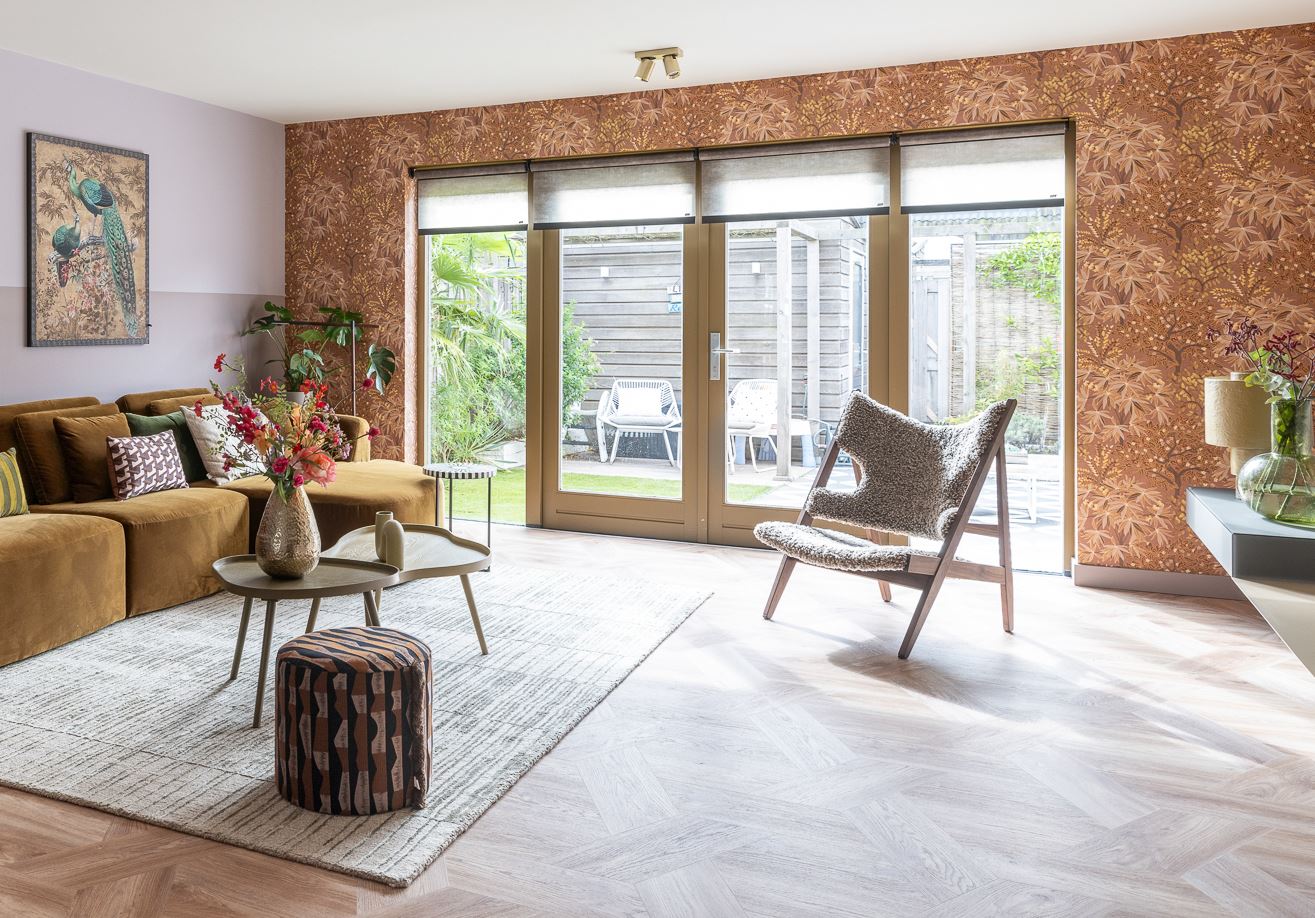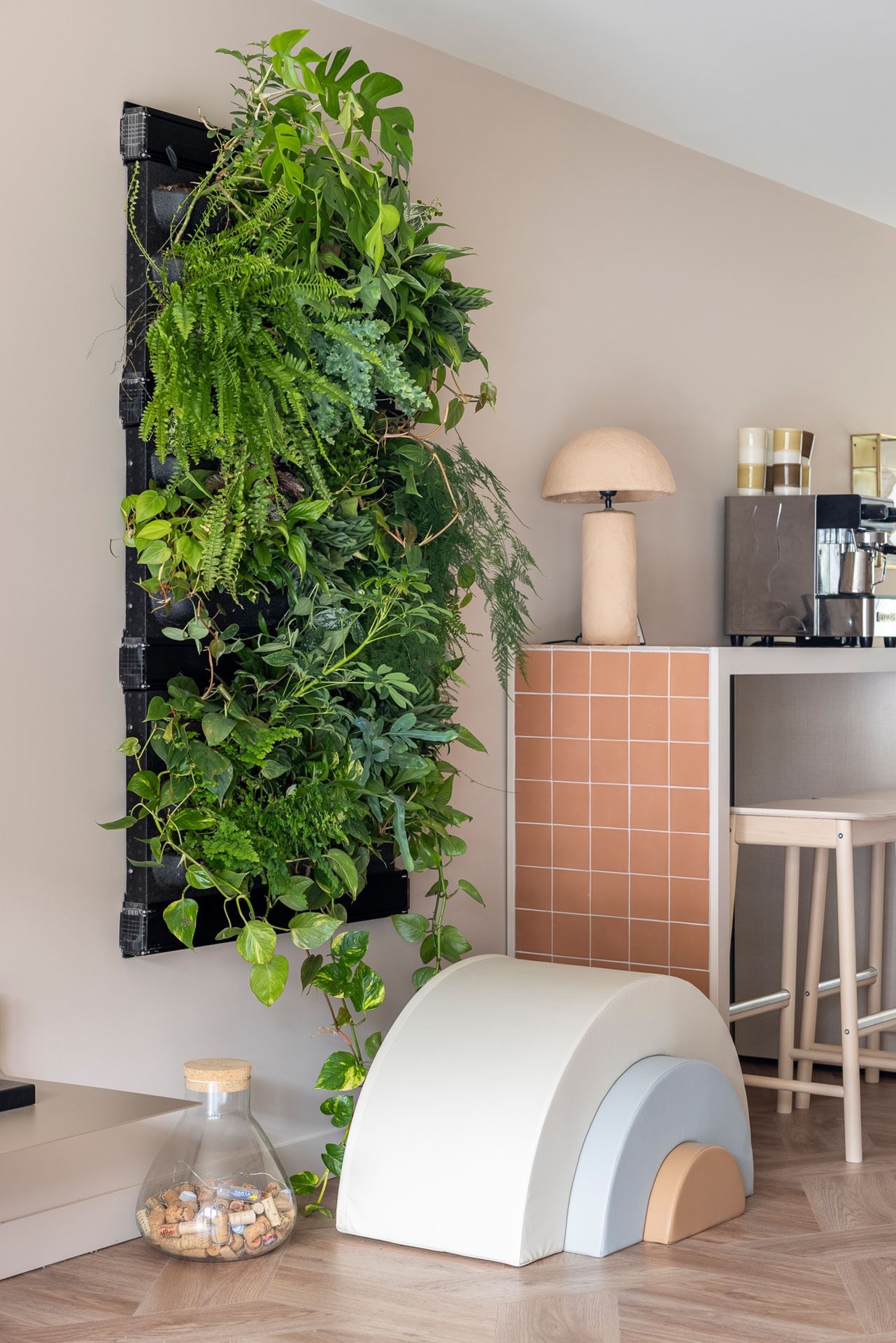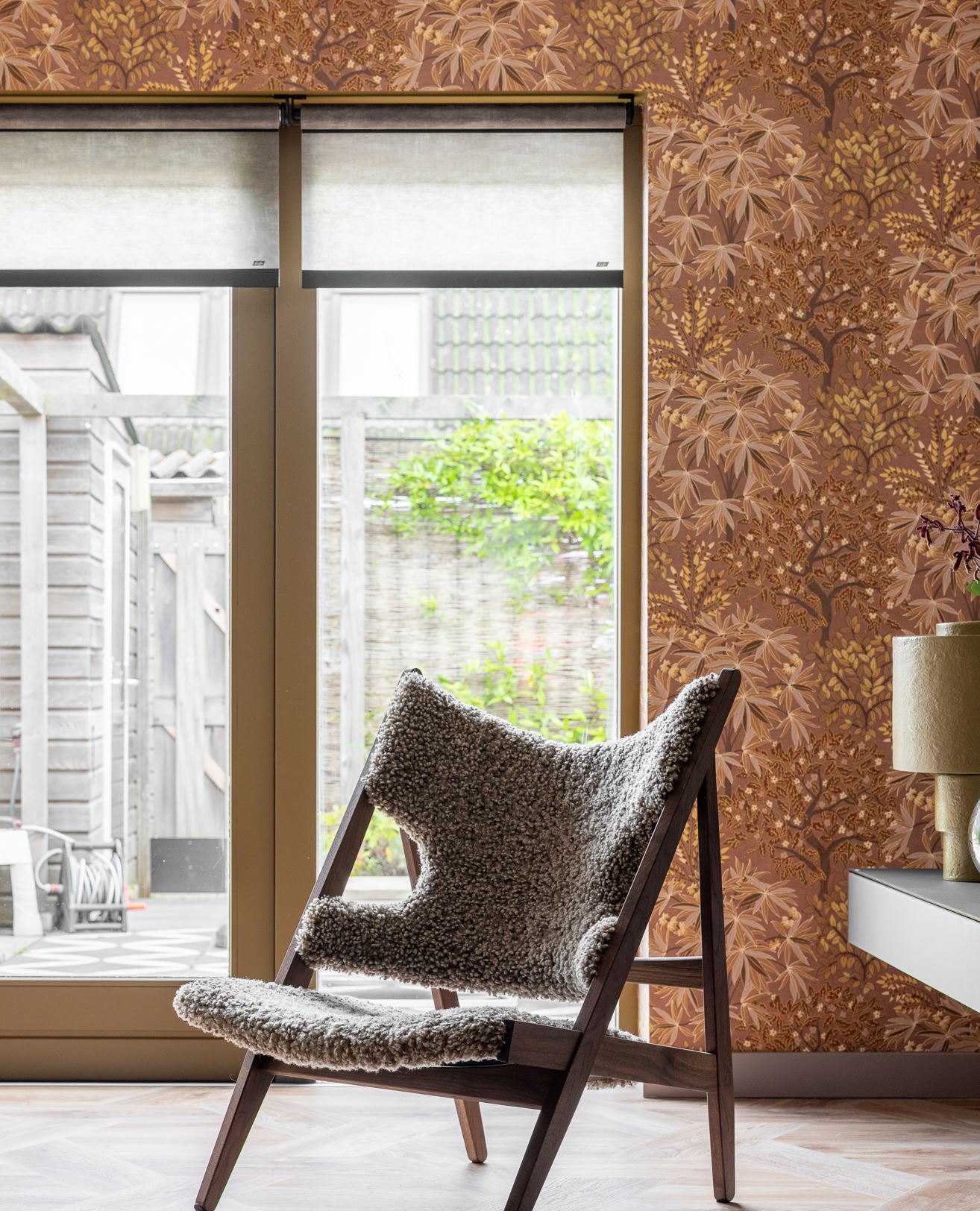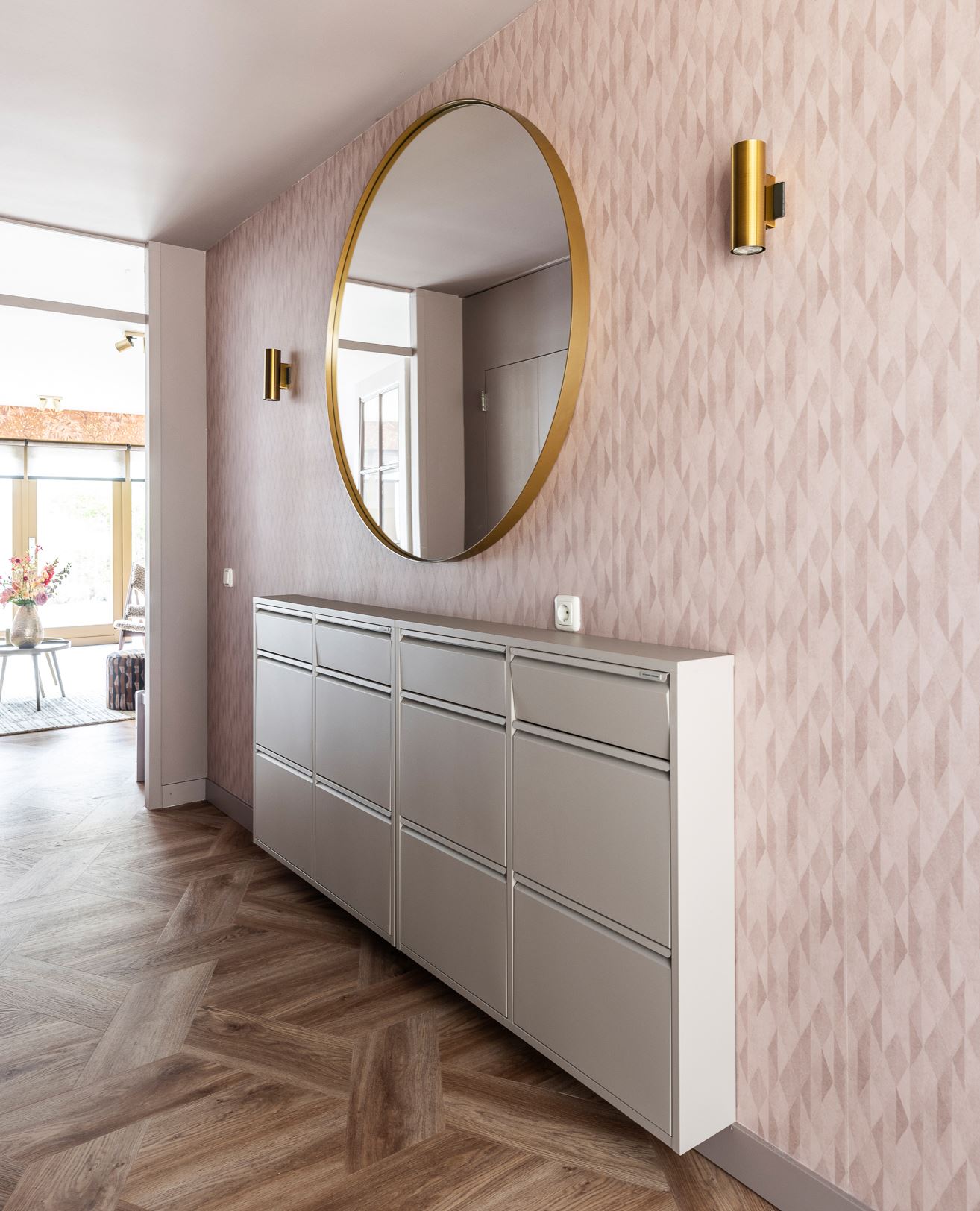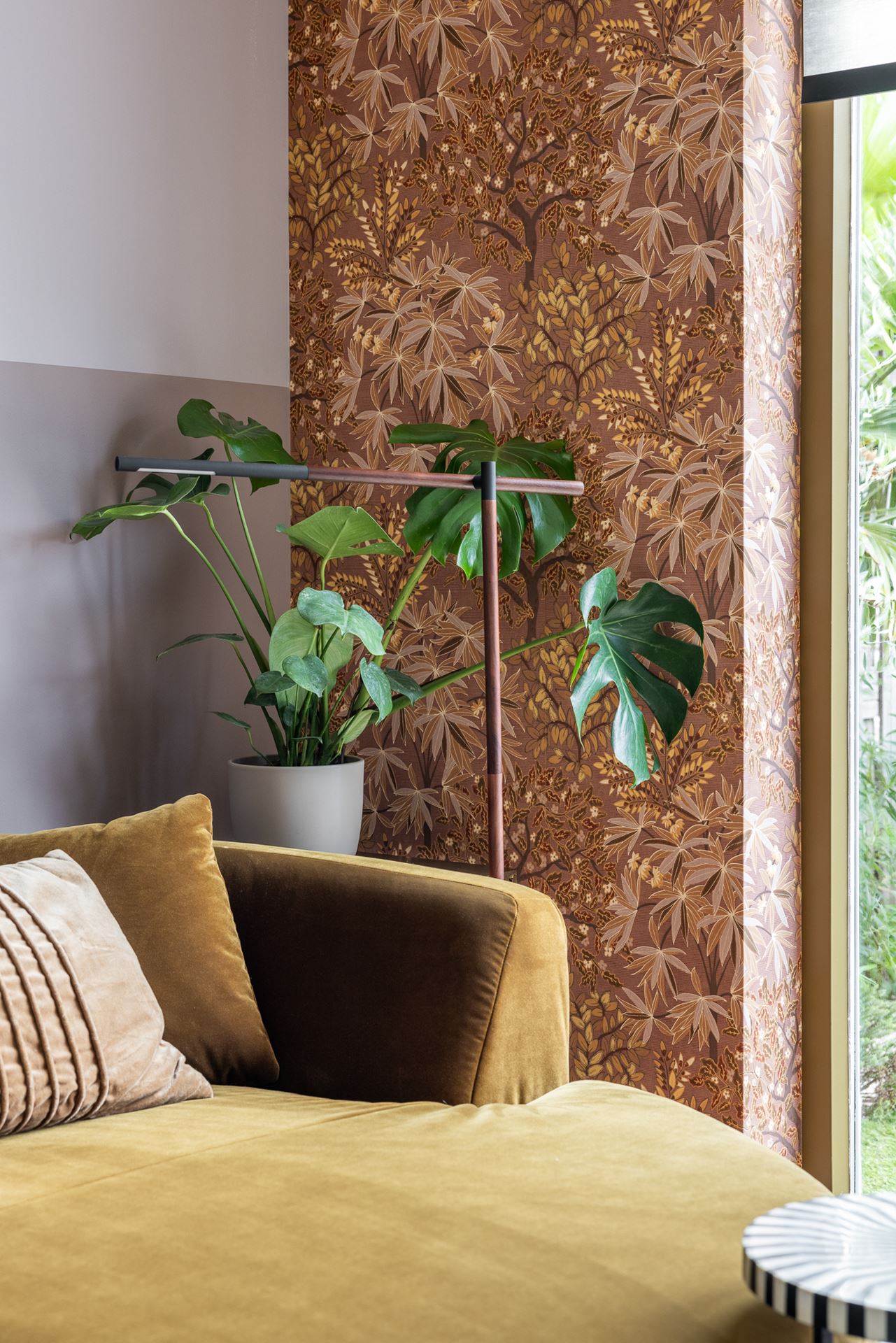 season 19 - episode 7
vtwonen 'weer verliefd op je huis'
Monday, October 23, 2023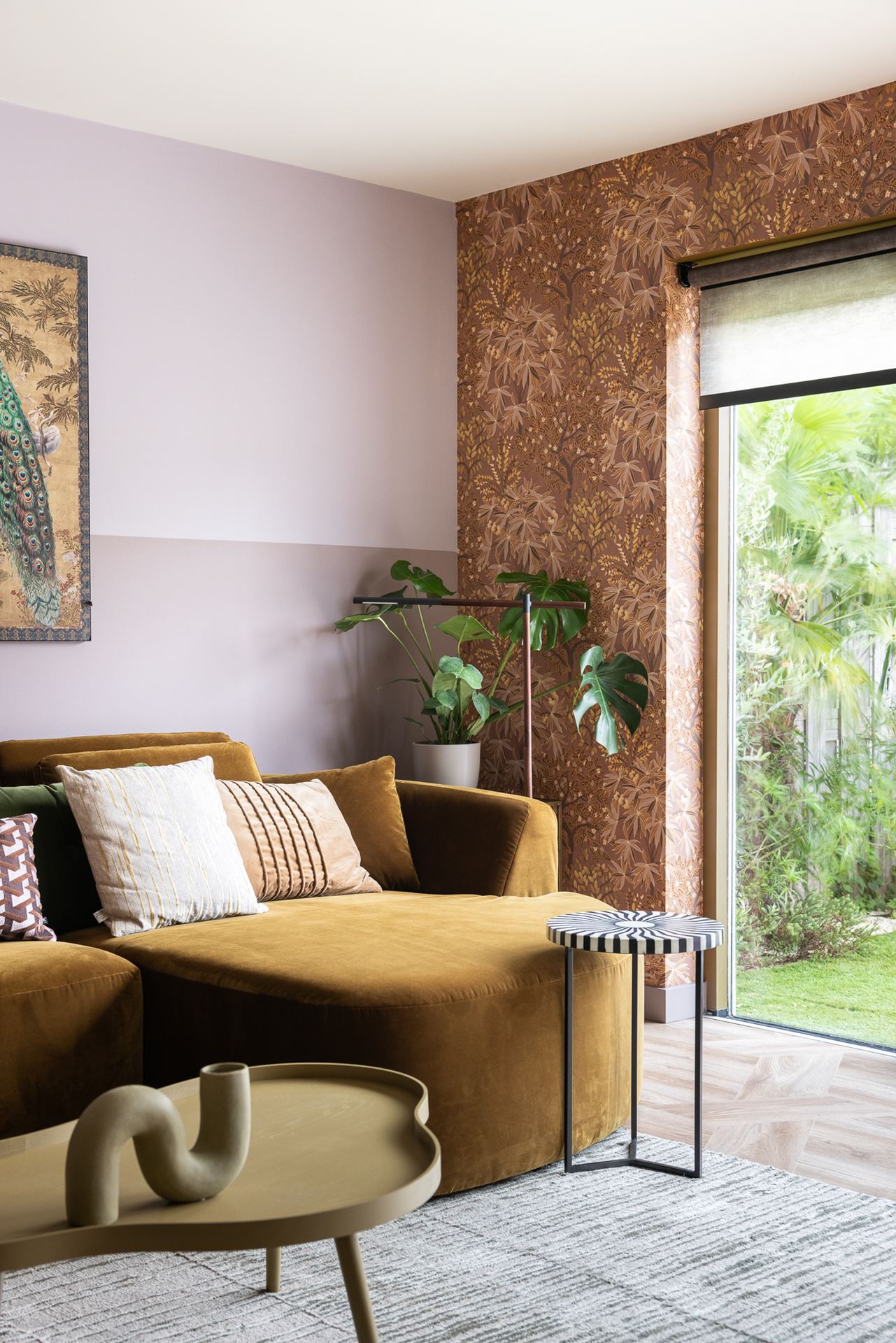 When Tula came to live with Samantha, they made several attempts to change the interior. But it still doesn't feel like home. They both like colour, but in completely different ways. Samantha wants pink, but Tula prefers warm dark colours like deep blue, dark green and terracotta. Stylist Eva goes to work for them!
On the wall around the façade she chooses wallpaper from the Festival collection, article number 333521. This gives the living room a playful element and a warm atmosphere. In the hallway, she also uses wallpaper from Festival, a design that might remind you of hand-formed tiles, article number 333542. The result is a cohesive interior in which the colours the couple likes are amply represented.
View all wallpapers from the Festival collection here!