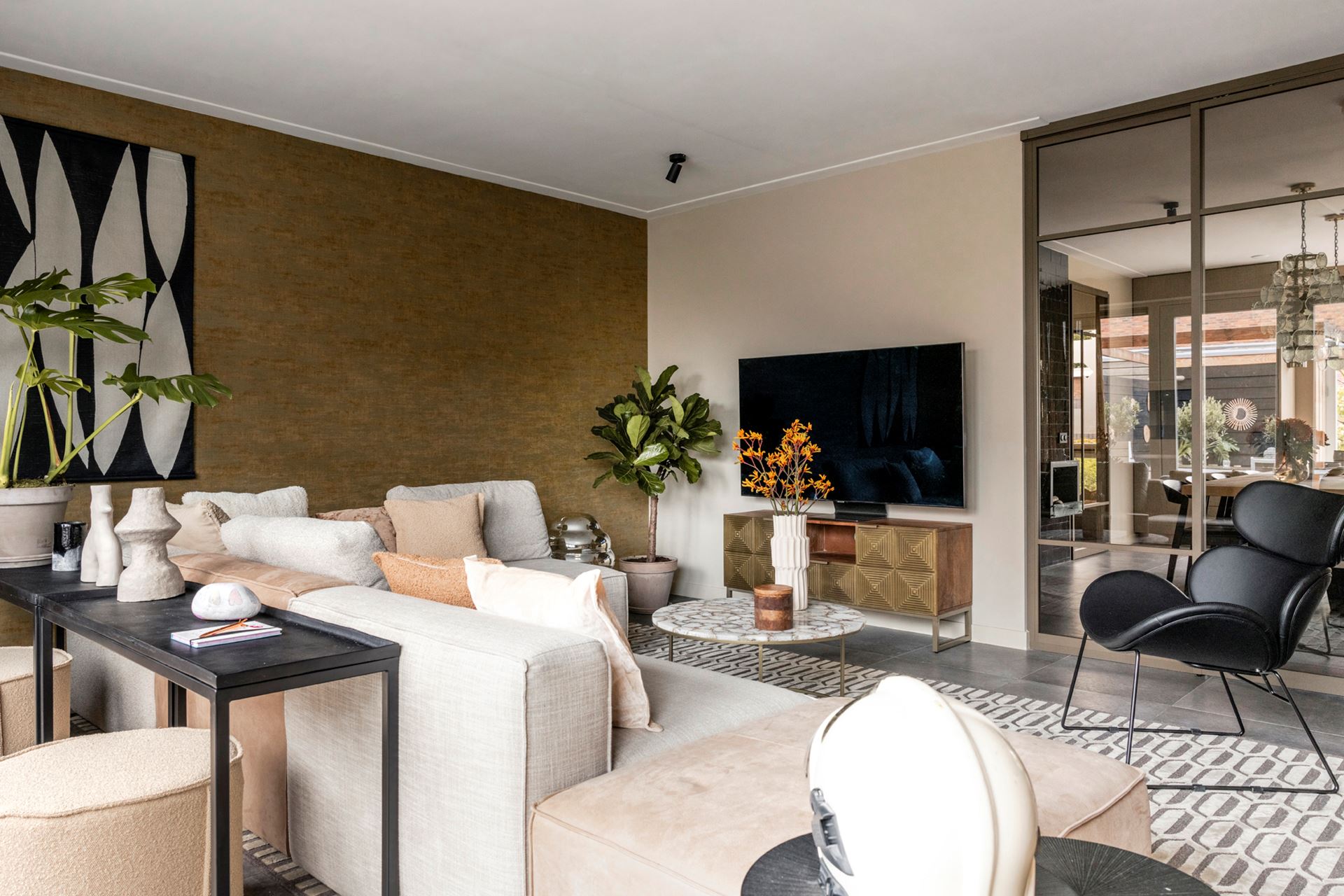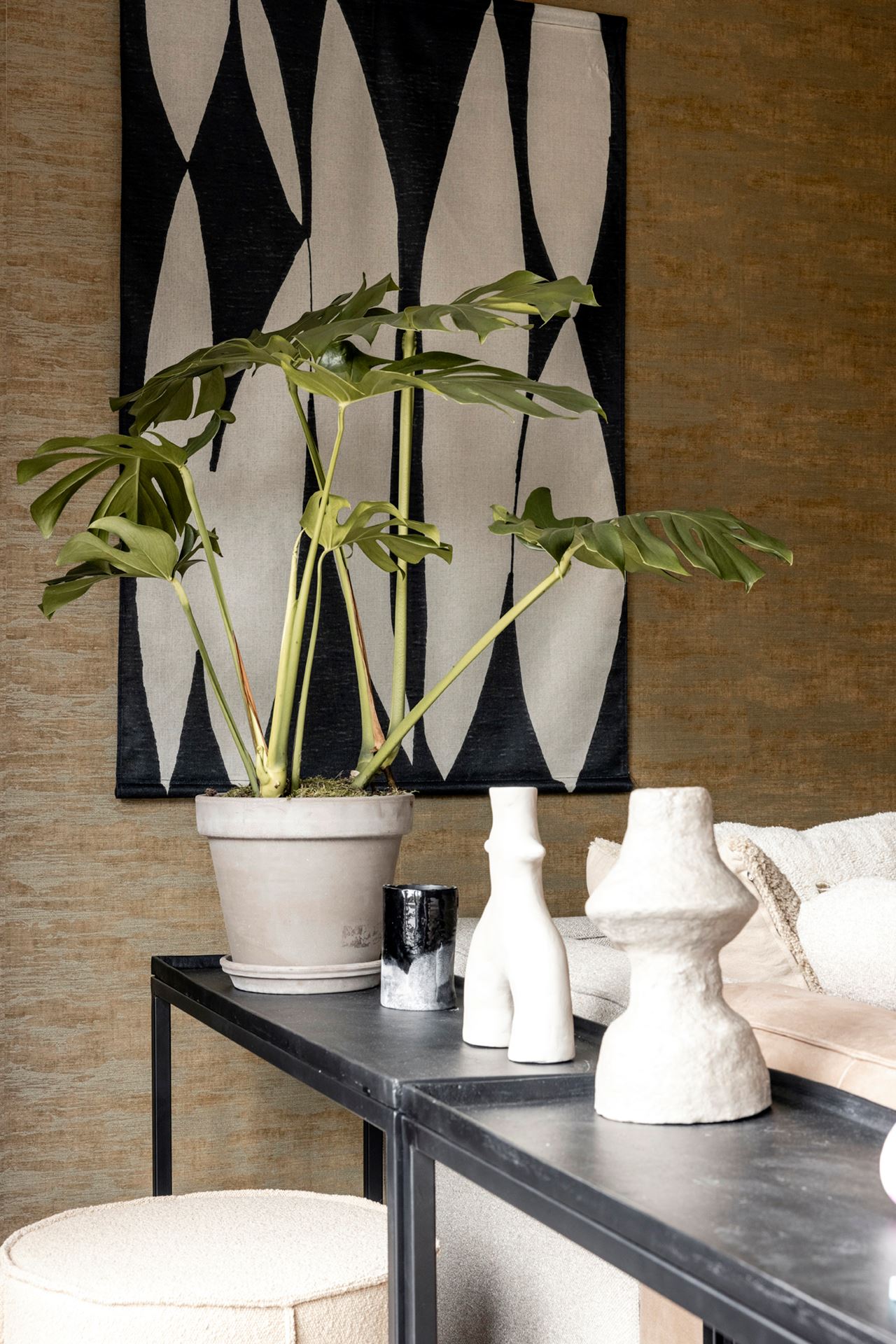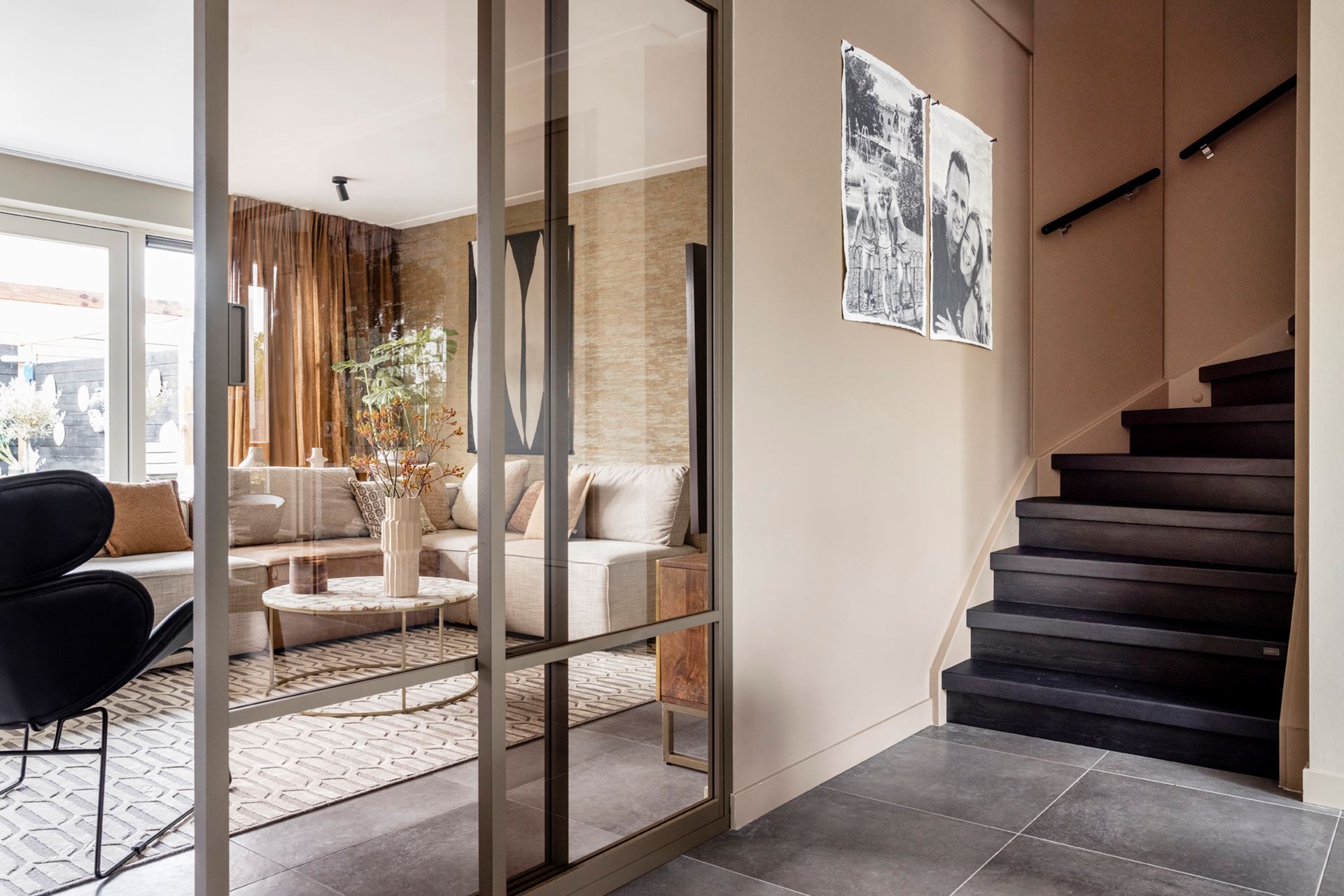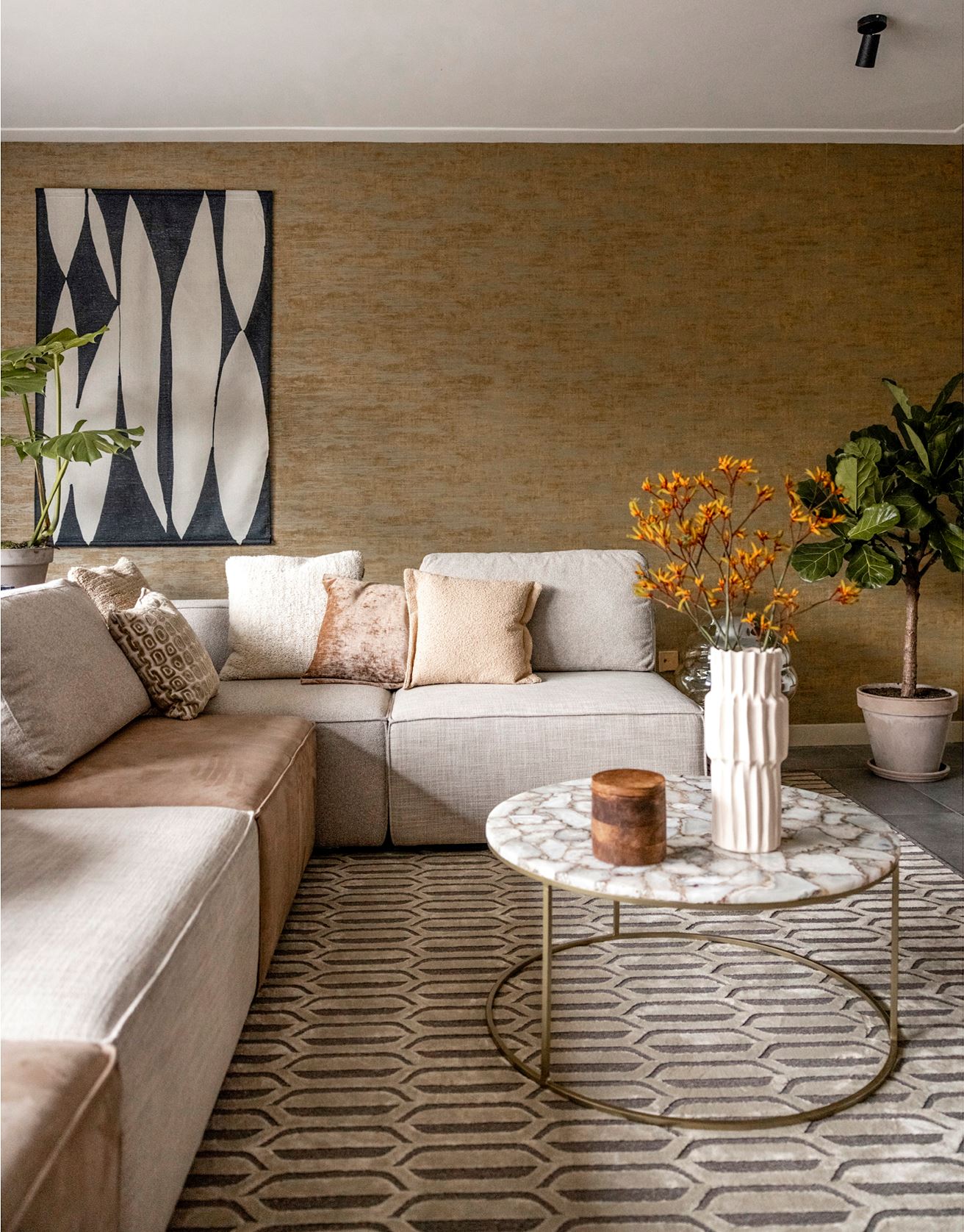 season 17 - episode 7
vtwonen 'Weer verliefd op je huis'
Sunday, October 30, 2022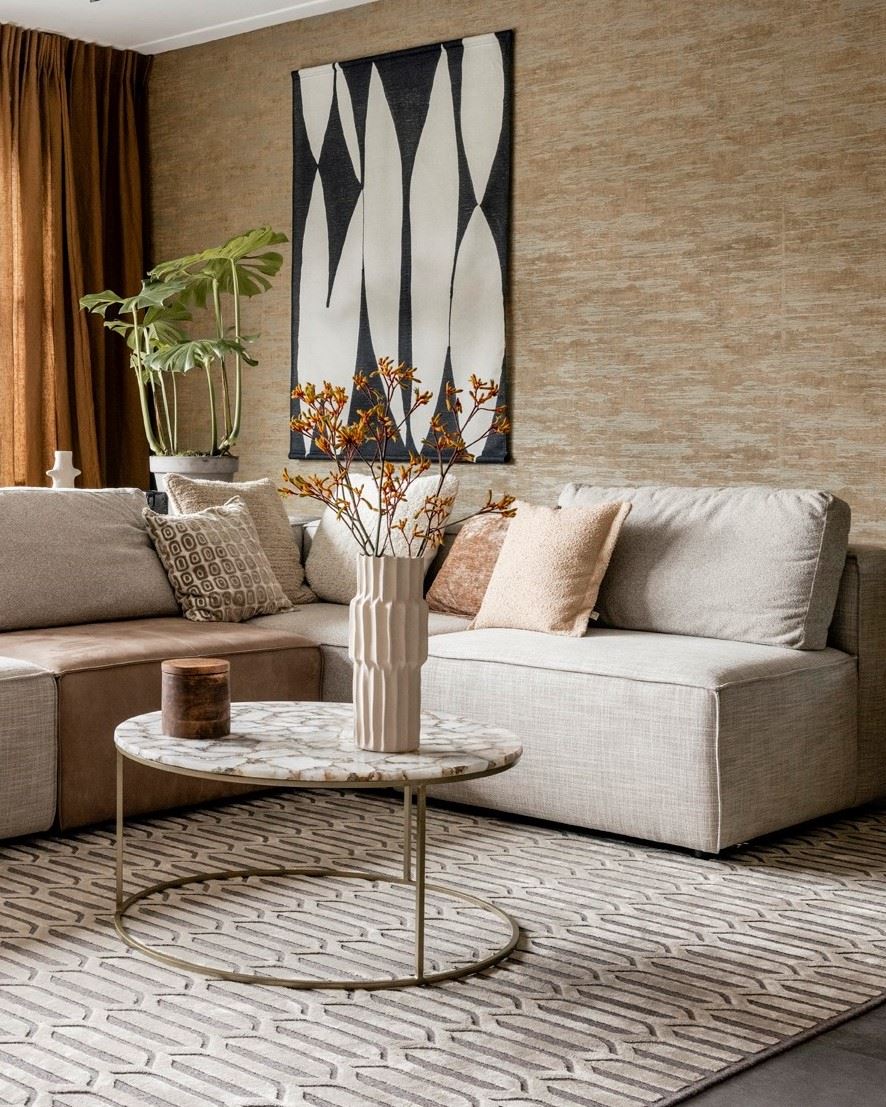 Erik and Madeleine and their children went through a difficult time because Madeleine was ill. Her sister wanted to surprise them with a new interior, as this is where the couple could use some help. They bought their newly built house ten years ago and nothing has changed since then.
That Erik prefers to live in an industrial factory is obvious. He likes rustic, concrete and a weathered look. Exactly what the house looks like now. Madeleine, on the other hand, is happy with modern glamour, glittering stones and a luxury hotel feel. Her favourite colours: earth tones, light brown, taupe and bronze. So there is a similarity there: they both love dark colours.
Eva knows what to do! She creates an interior with warmth and softness where they both will feel at home. On the wall, she chose our Canvas wallpaper. A beautiful golden shade with the glamorous look that Madeleine loves so much. The result is a perfect mix of both tastes!