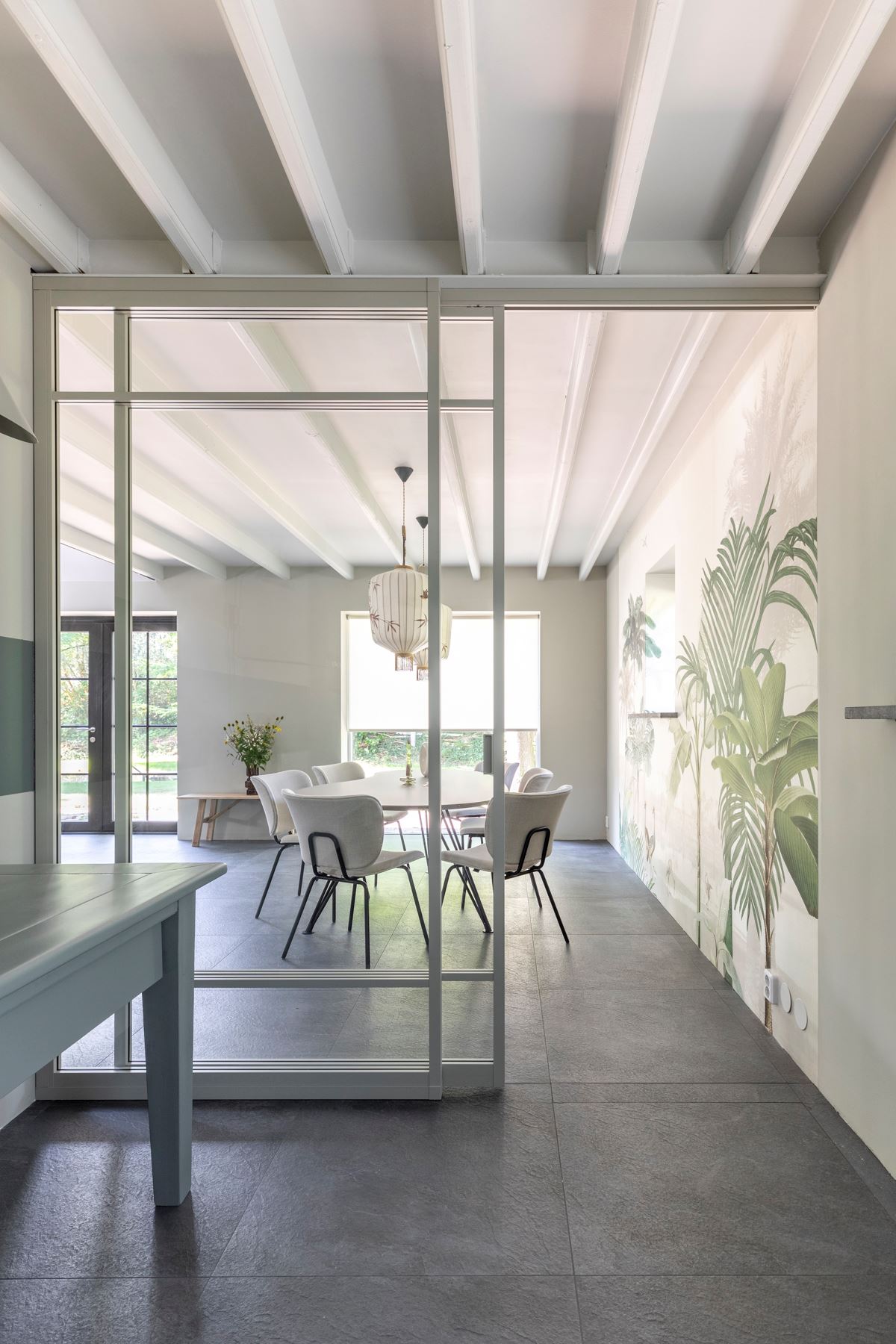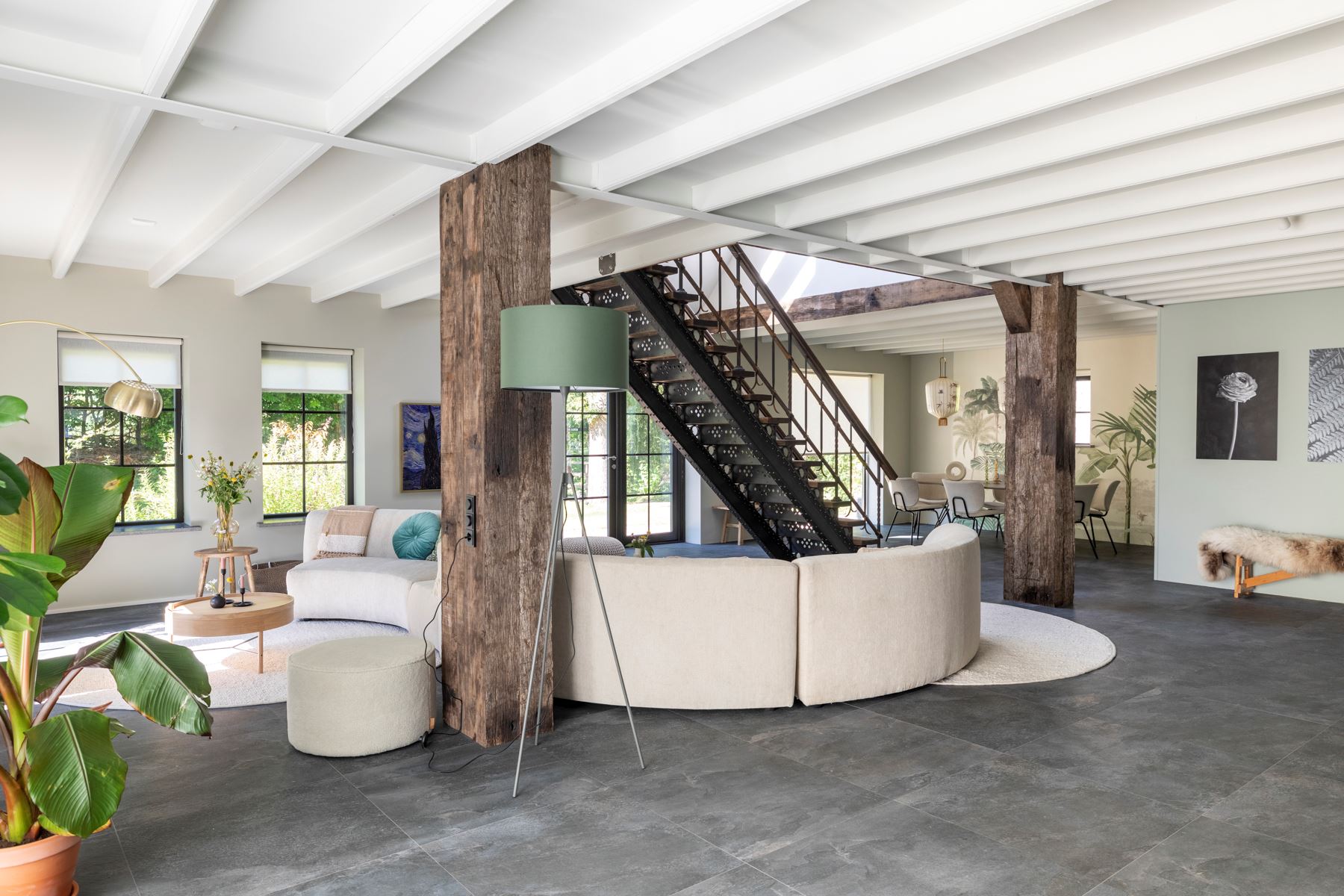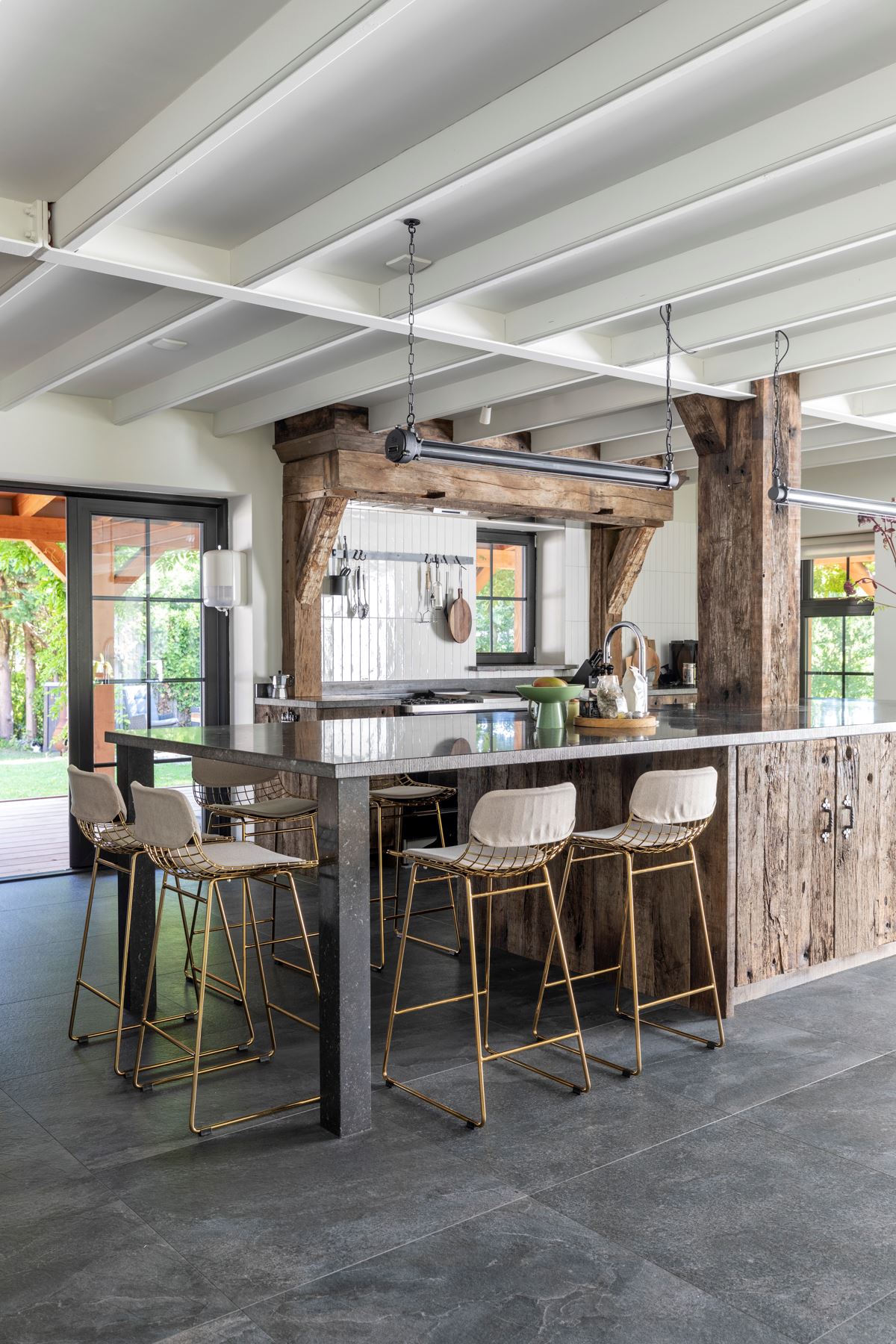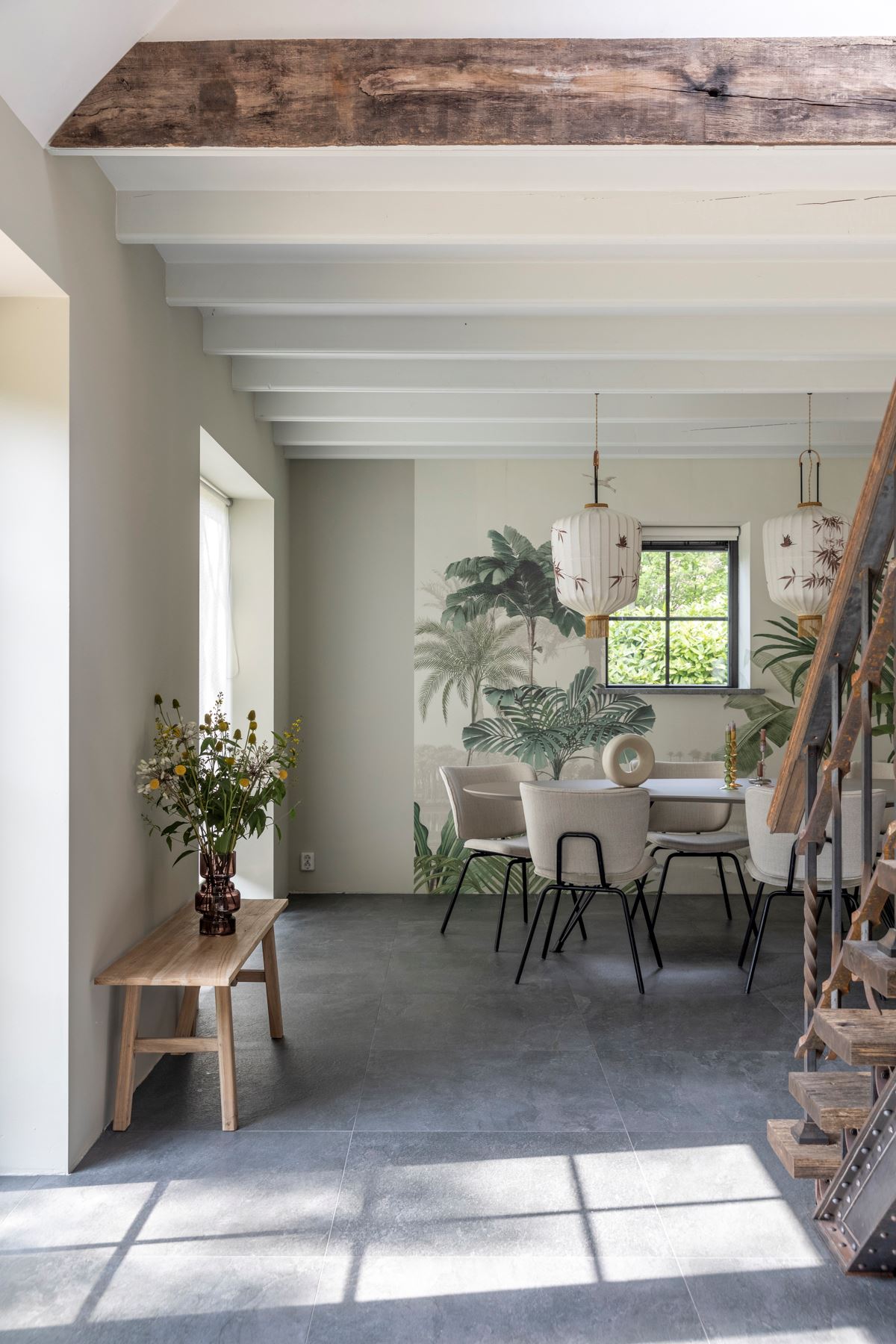 season 17 - episode 2
vtwonen 'Weer verliefd op je huis'
Sunday, September 25, 2022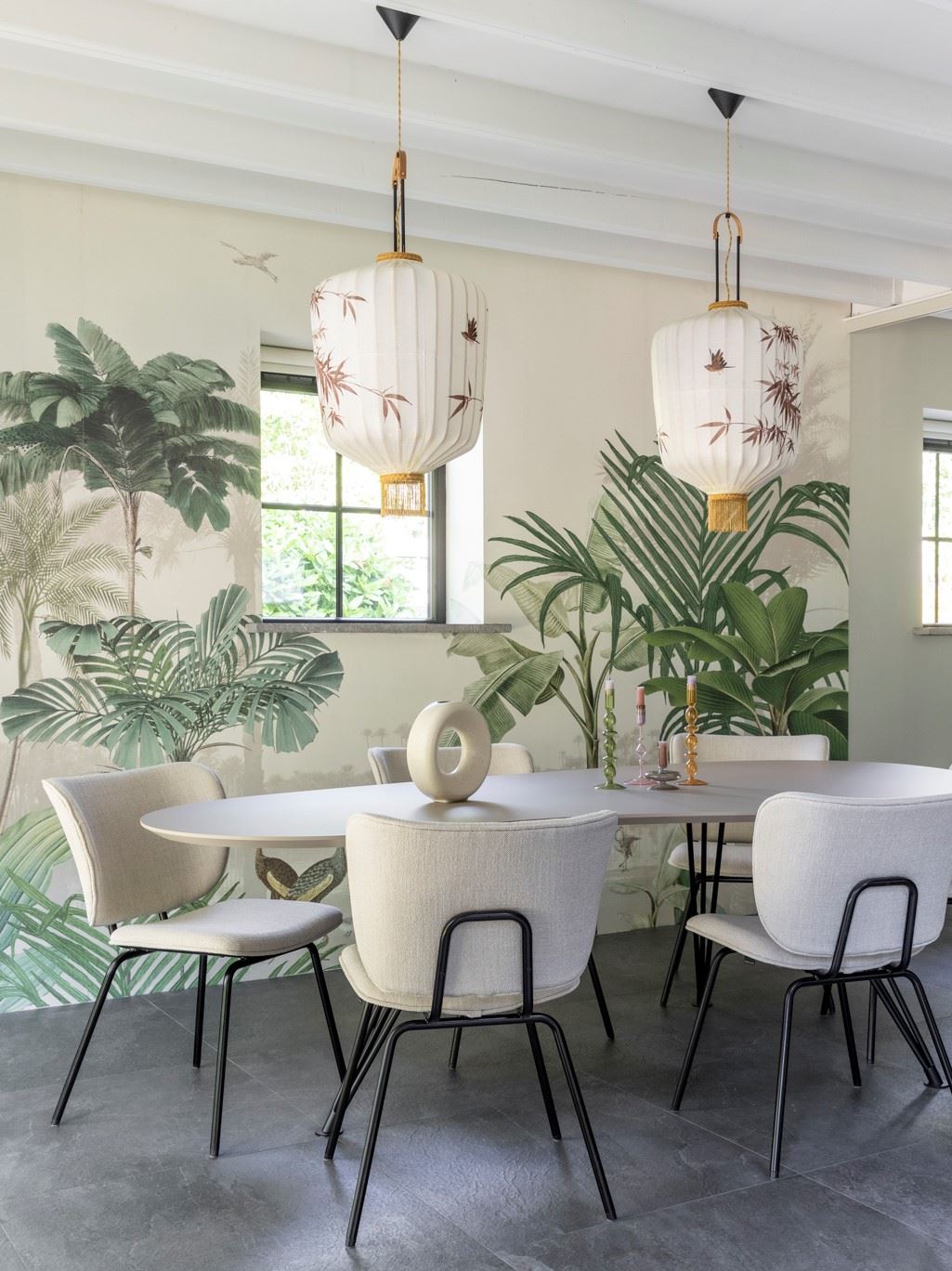 The previous residents renovated the farmhouse for five years. All the walls have been plastered and the basics are all right, but there is hardly any colour in the farmhouse. Sandra finds that a shame, as she loves colour. Meindert, on the other hand, prefers a country style.
The biggest living problem is the large, open-plan living area. How do you create a cosy atmosphere? Everything in the farmhouse is interconnected, from the kitchen to the seating area, dining area and workplace. This creates poor acoustics that bother them - especially when they work from home.
Fietje comes to the rescue and brings cohesion, tranquility and colour to the interior. At the dining table, she chose our wall-sized image with palms and birds that reflects all colours of the interior. This beautiful print is from our Oasis collection and is also available in soft pink and soft blue.