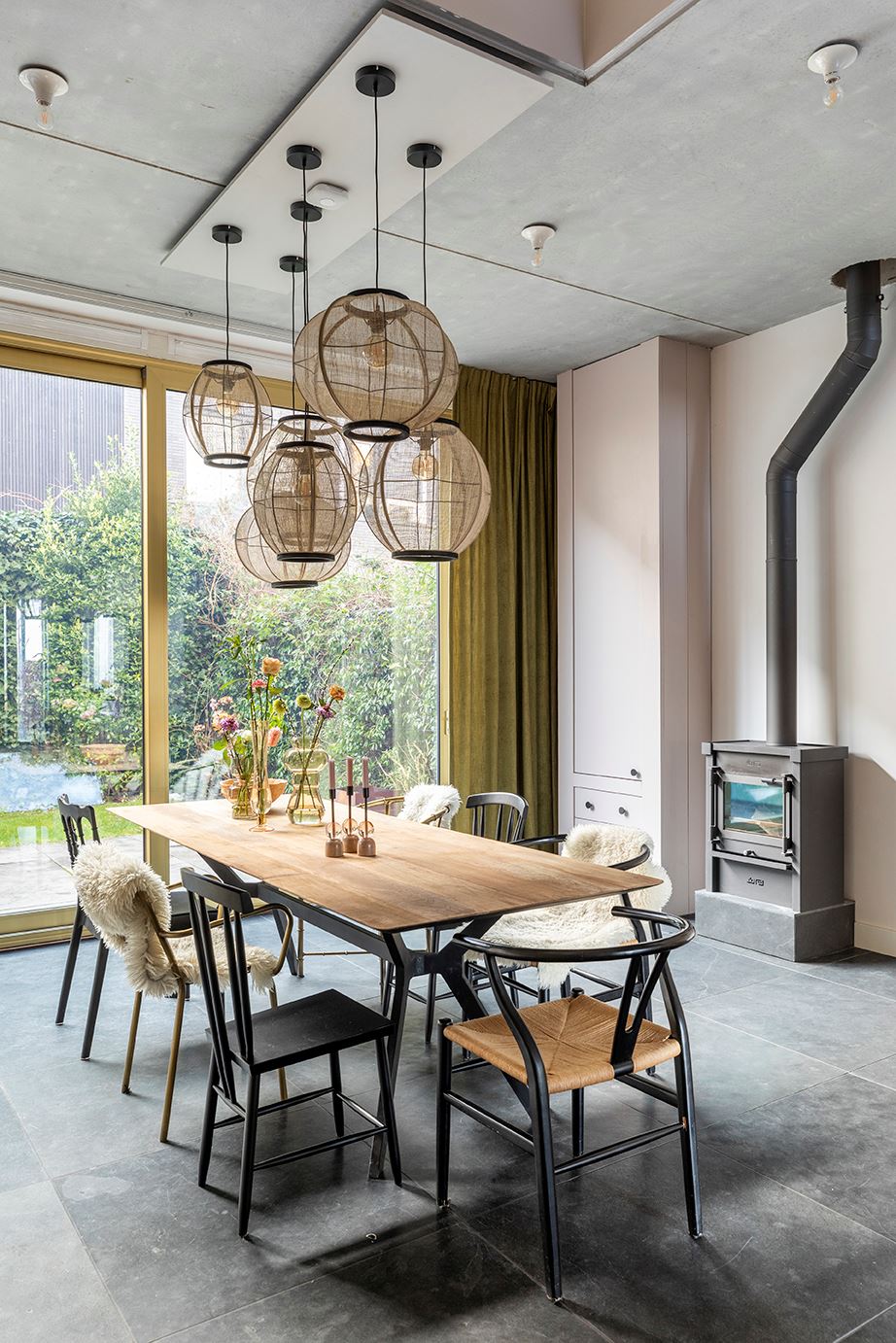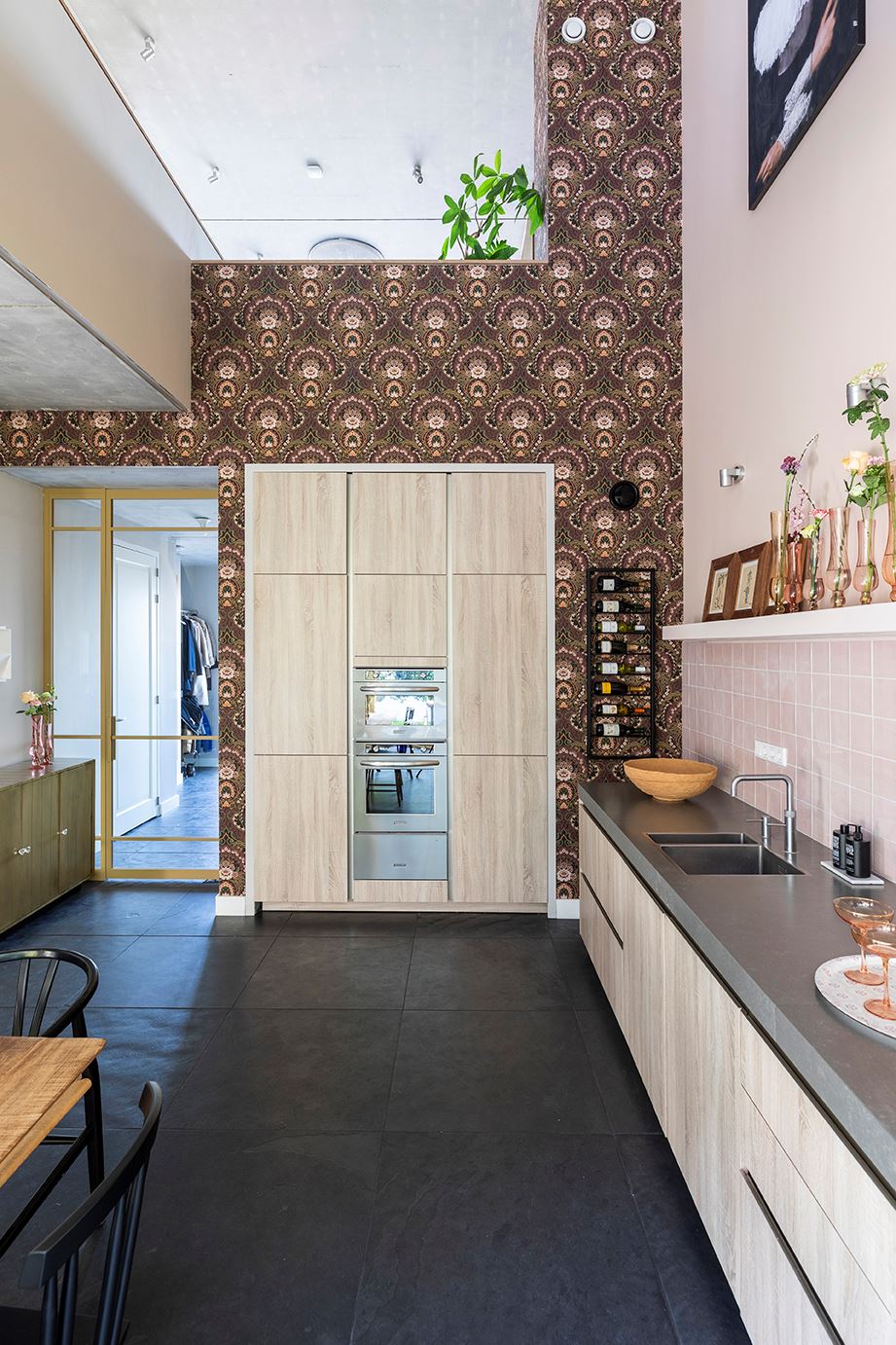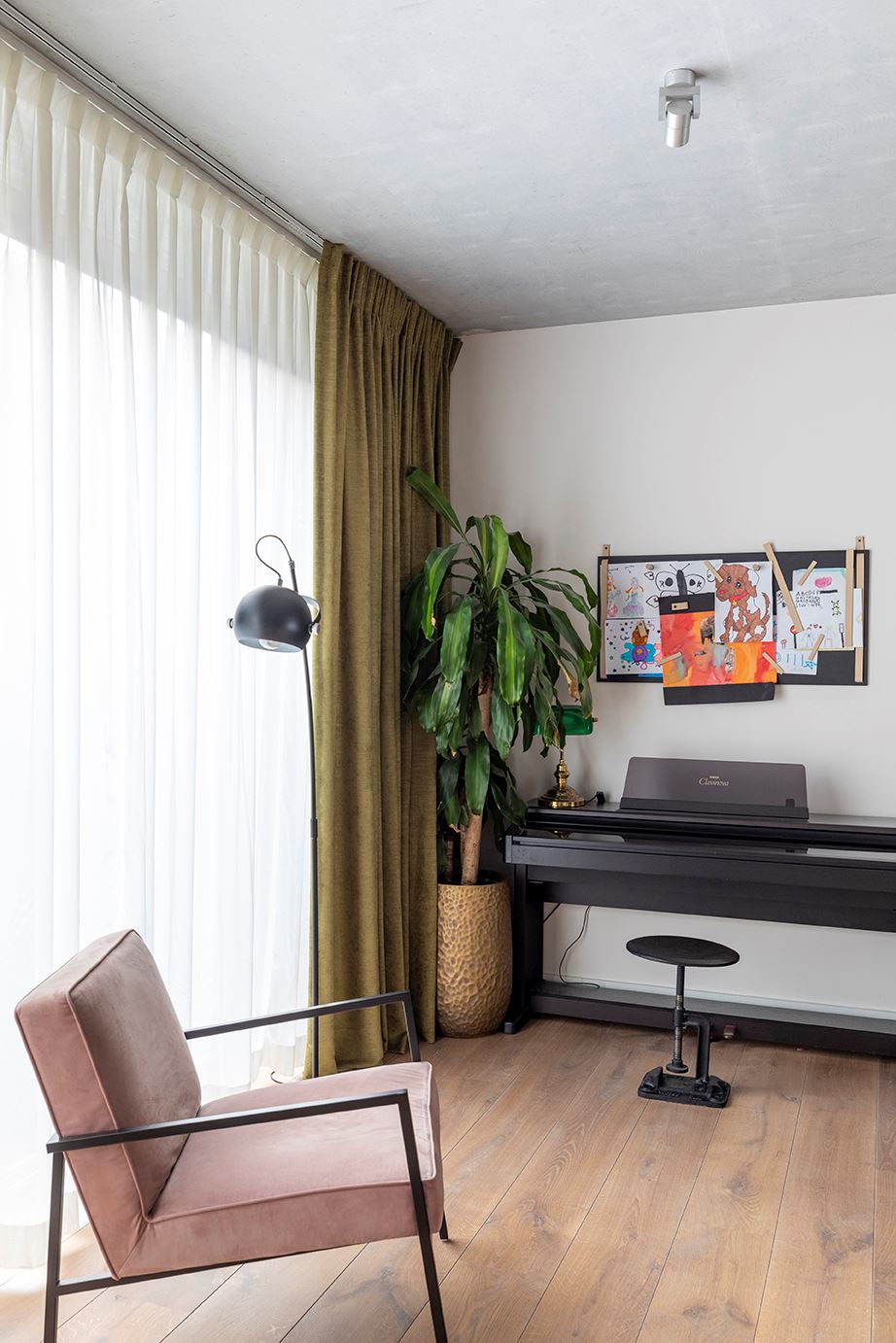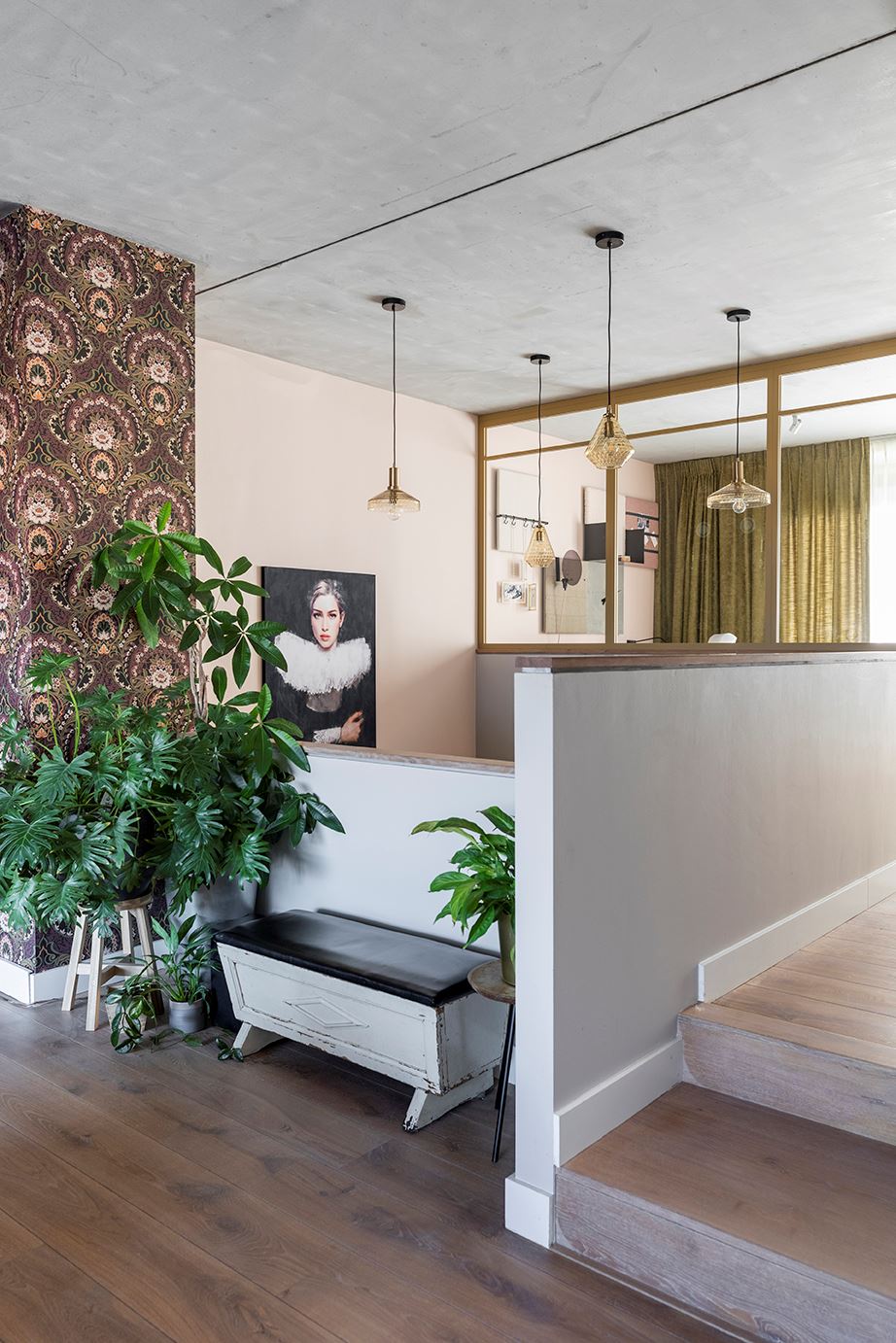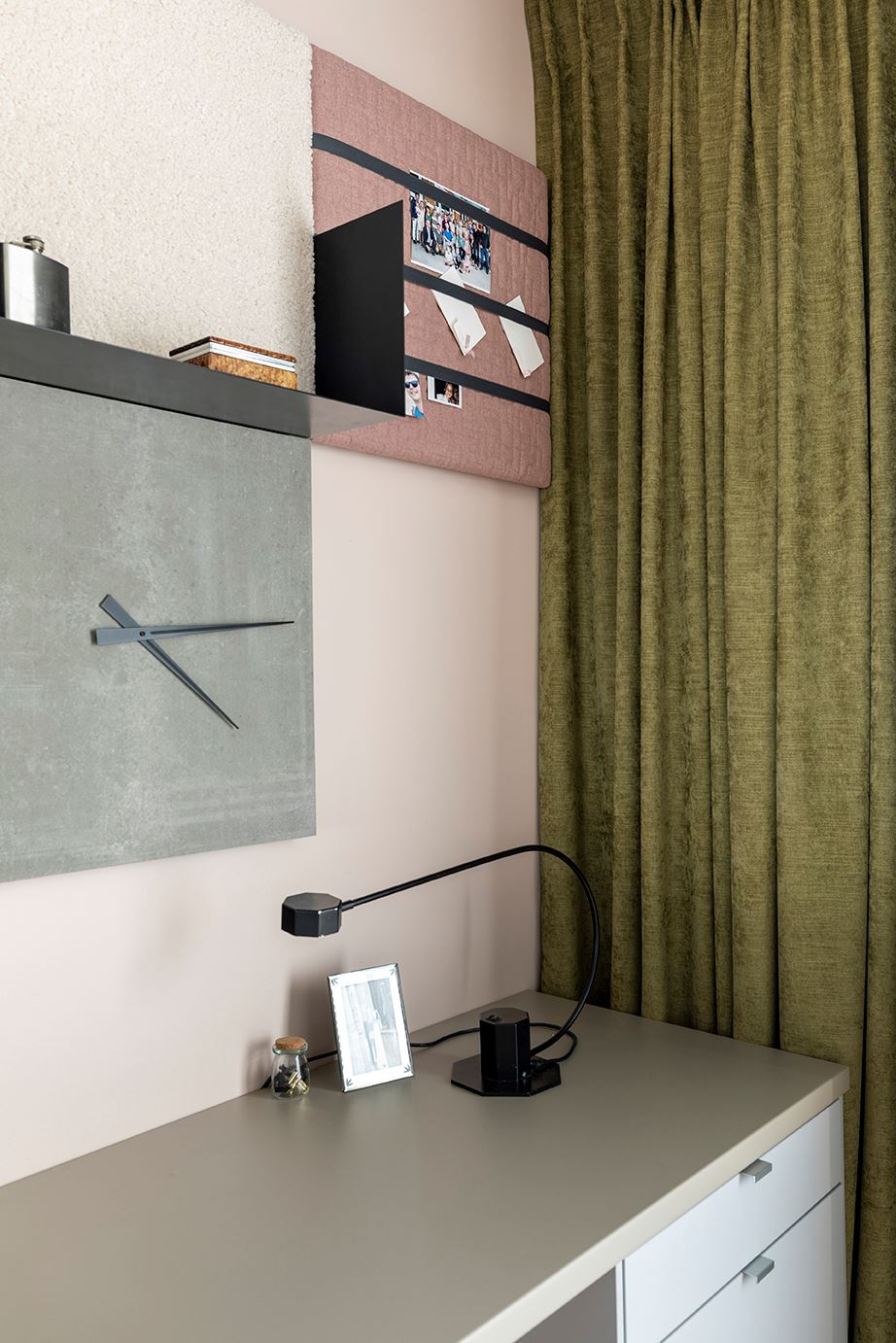 season 16 - episode 8
vtwonen 'Weer verliefd op je huis'
Sunday, April 10, 2022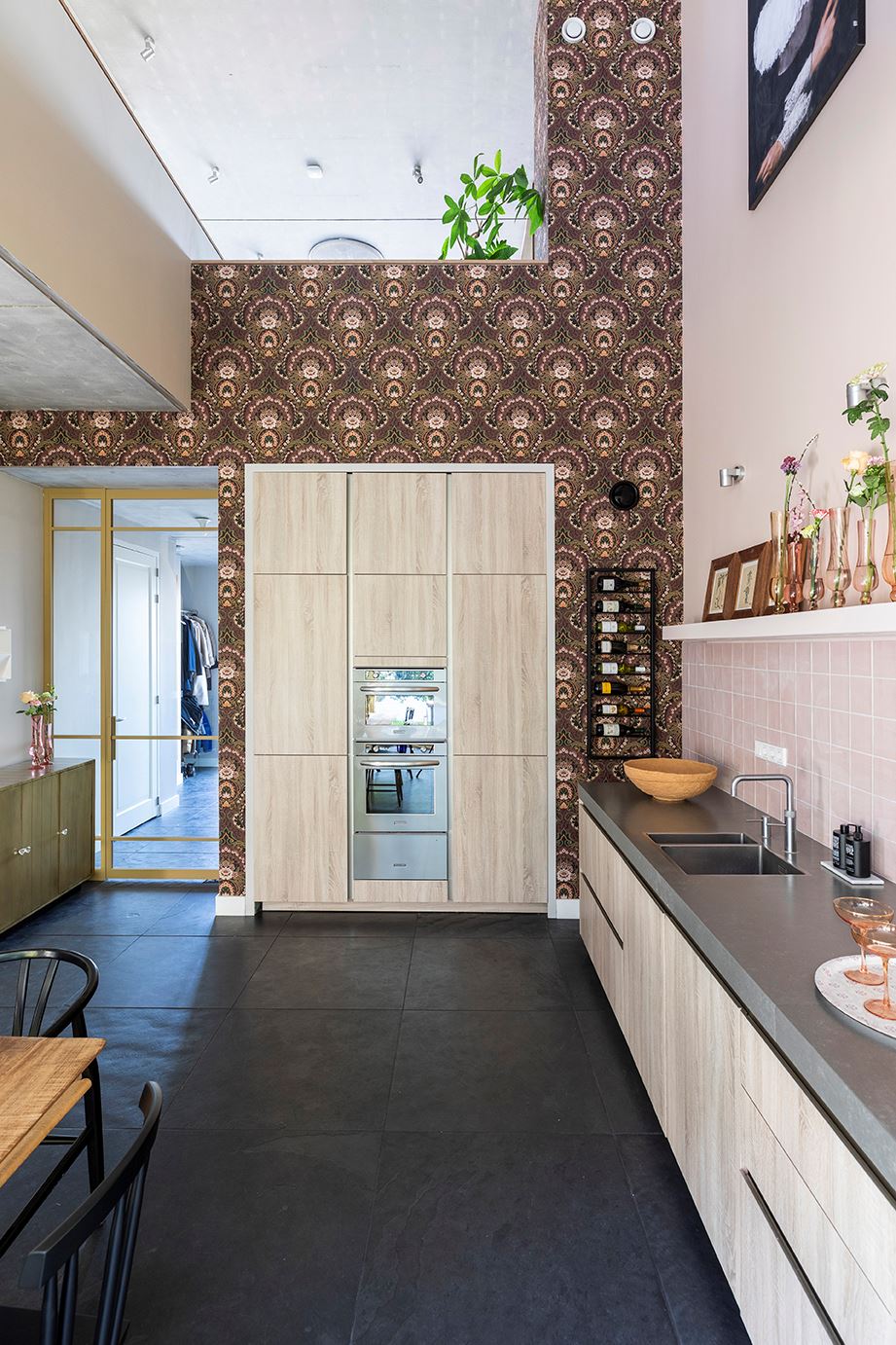 Roos and Michiel's house has four floors and a beautiful basis with golden window frames and industrial concrete ceilings. The both of them immediately fell for these special elements, but since they have been living there they don't know what they want with the interior.
They are drowning in the size and height of the house and they can't manage to make the interior attractive. They think too small and and they do not dare to make grand gestures. They also have different tastes in living. Roos prefers to have brocante and colourful furniture on all floors, while Michiel longs for a quiet and industrial interior. The only similarity is that they both love golden details.
Fortunately, stylist Eva knows how to deal with this! She emphasised the height of the house by wallpapering a high wall with our floral ornament from Posy. She also brought warmth to the interior by choosing a curtain fabric with a soft feel in a beautiful green colour. This is a fabric from our Nicosia Extra collection, article number 7005-12.
What a lovely mix of colour and material it has become!