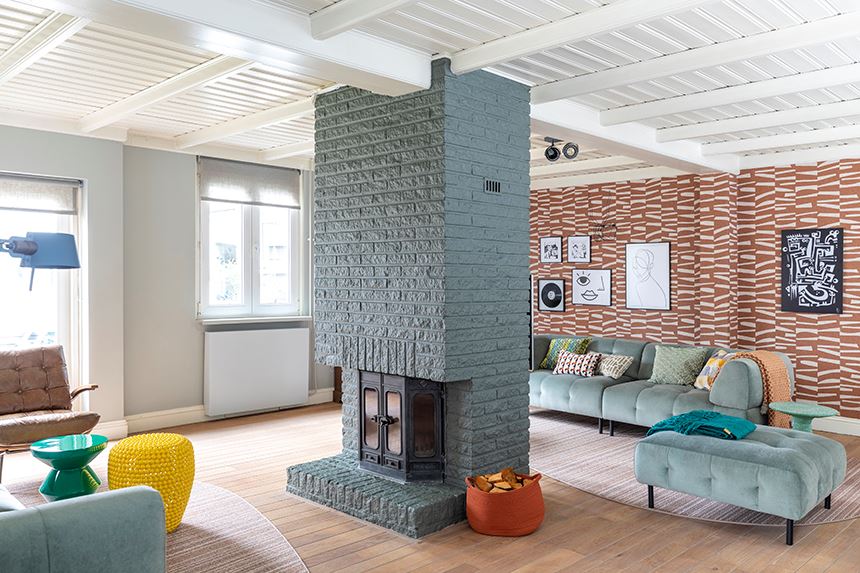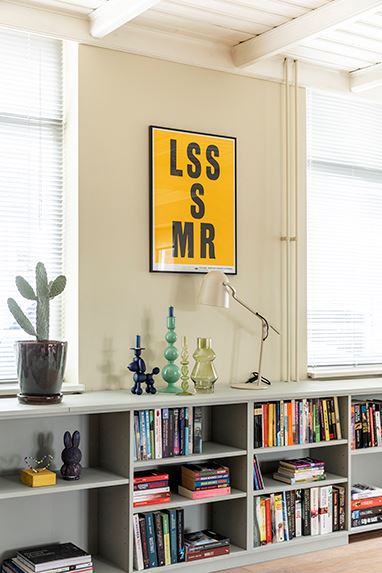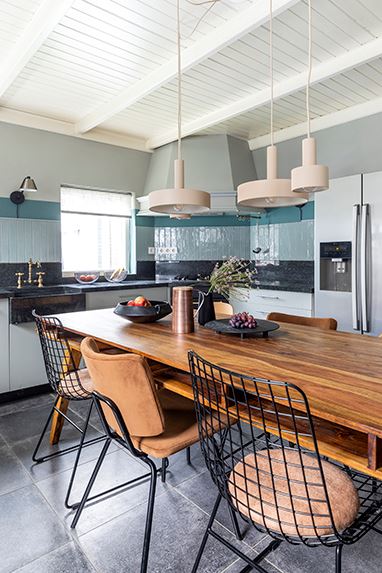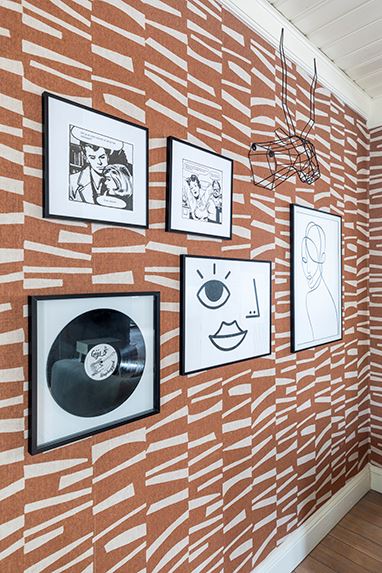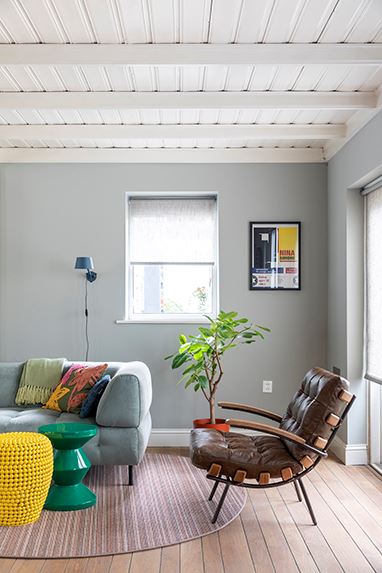 season 16 - episode 5
vtwonen 'Weer verliefd op je huis'
Sunday, March 20, 2022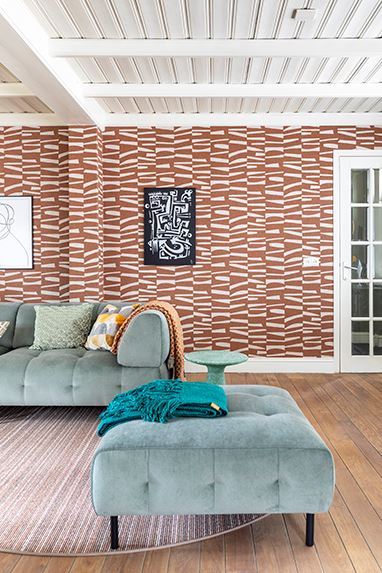 Gijs and Arianne both love colour and a statement, but in a completely different style. She likes colour and a touch of retro, while graphics and dark colours make him happy.
The house has slowly become filled with stuff in recent years. They also think that too much colour has been used and that too many different spaces have been created. Everything is a bit too much. It is a characteristic house with atmosphere and potential, but how do you use this?
Fietje brings balance to the interior and opted for wallpaper with a retro vibe, item number 318026, for one of the walls. It's from our brand new collection Twist. The result is a far from average interior, with colours that are in balance and where both styles are represented!