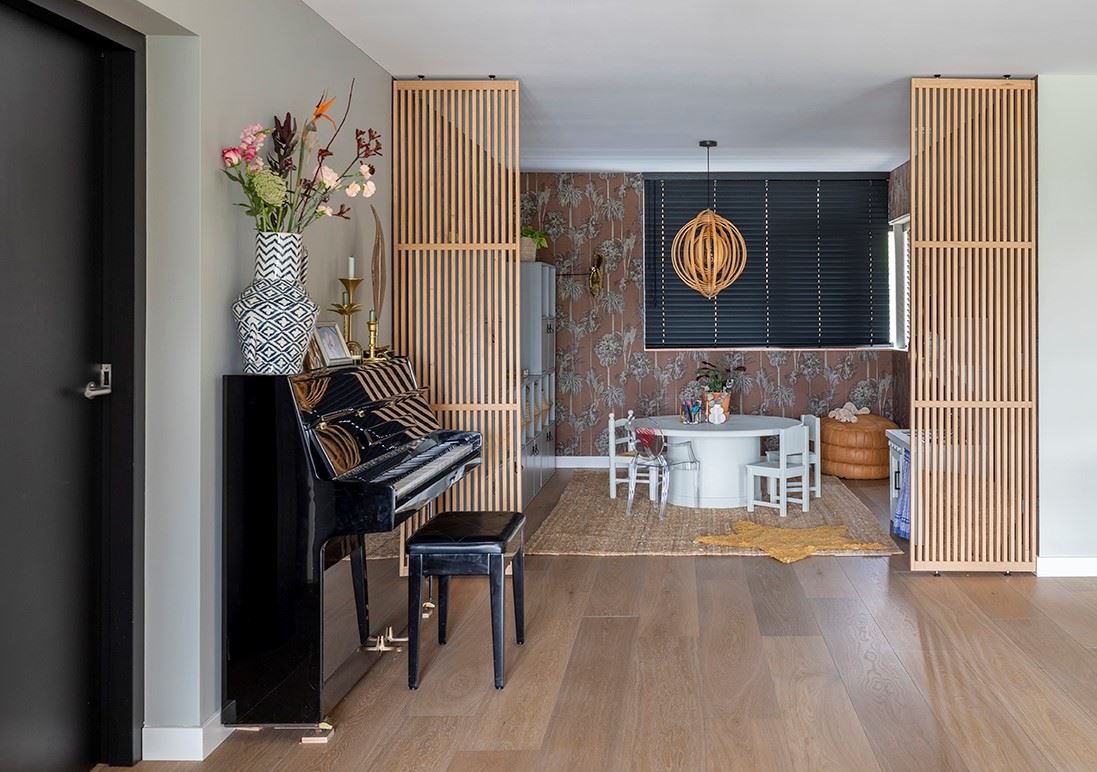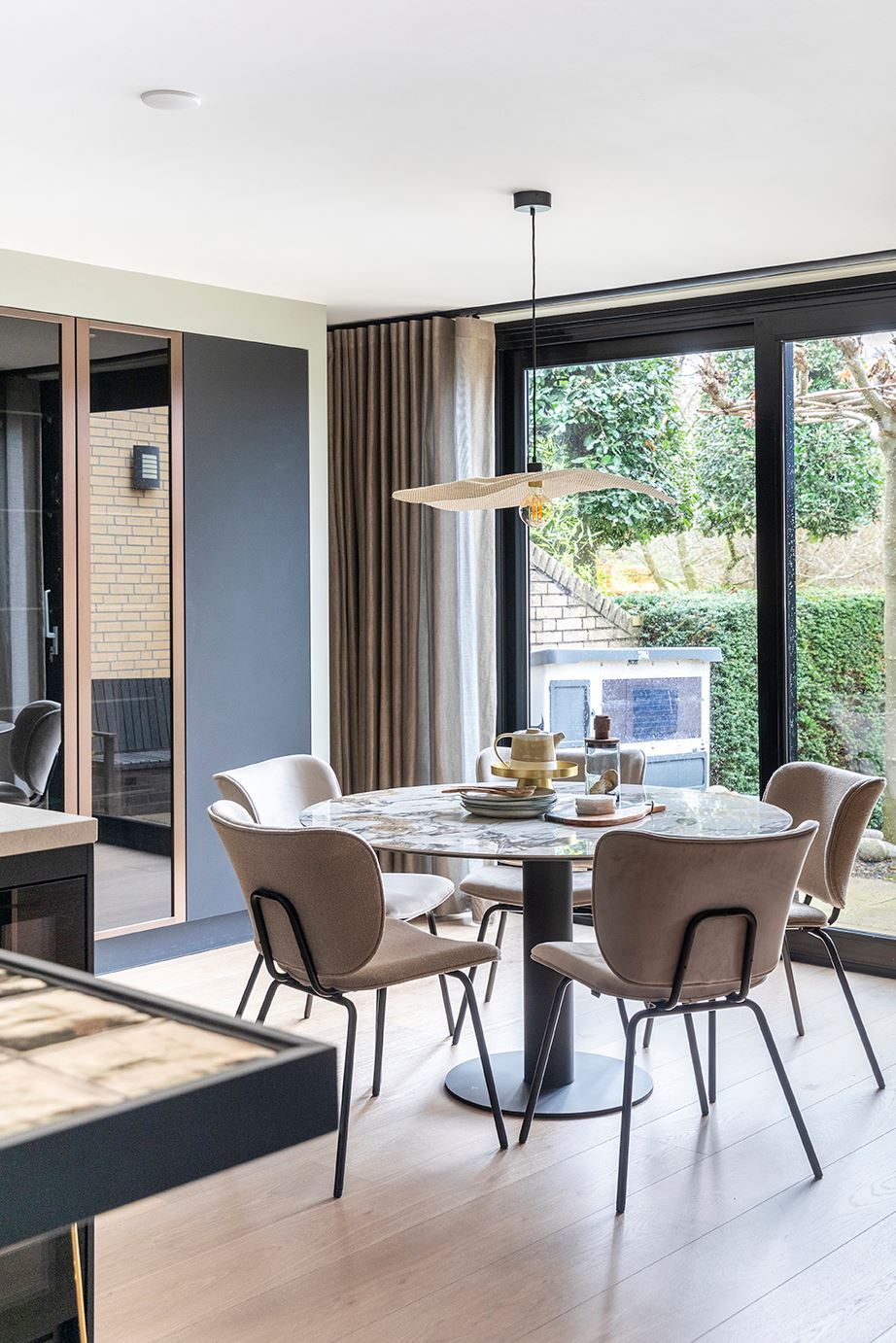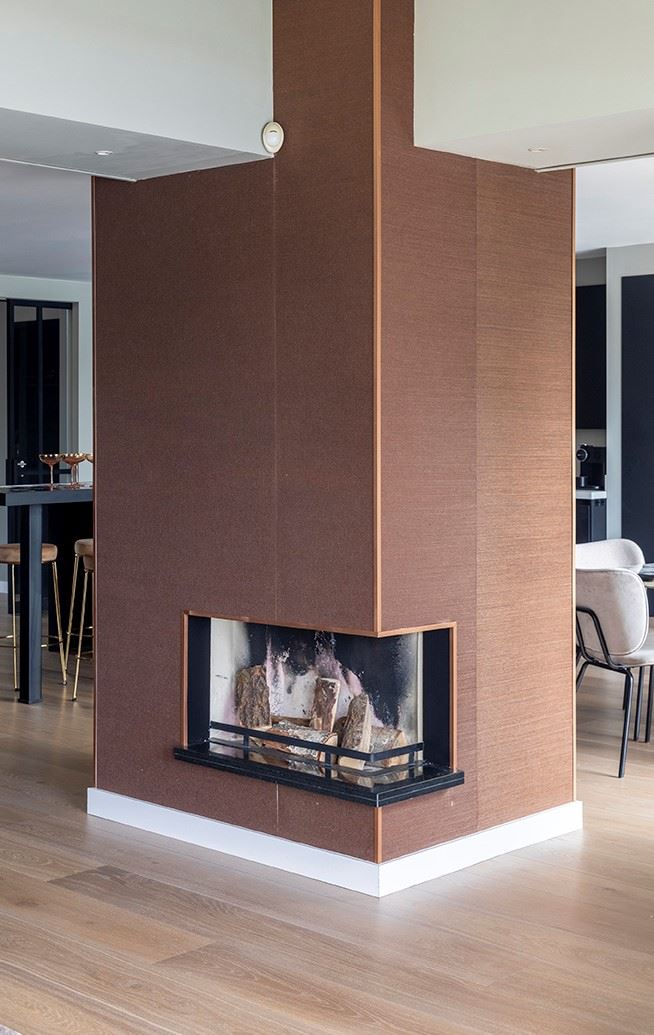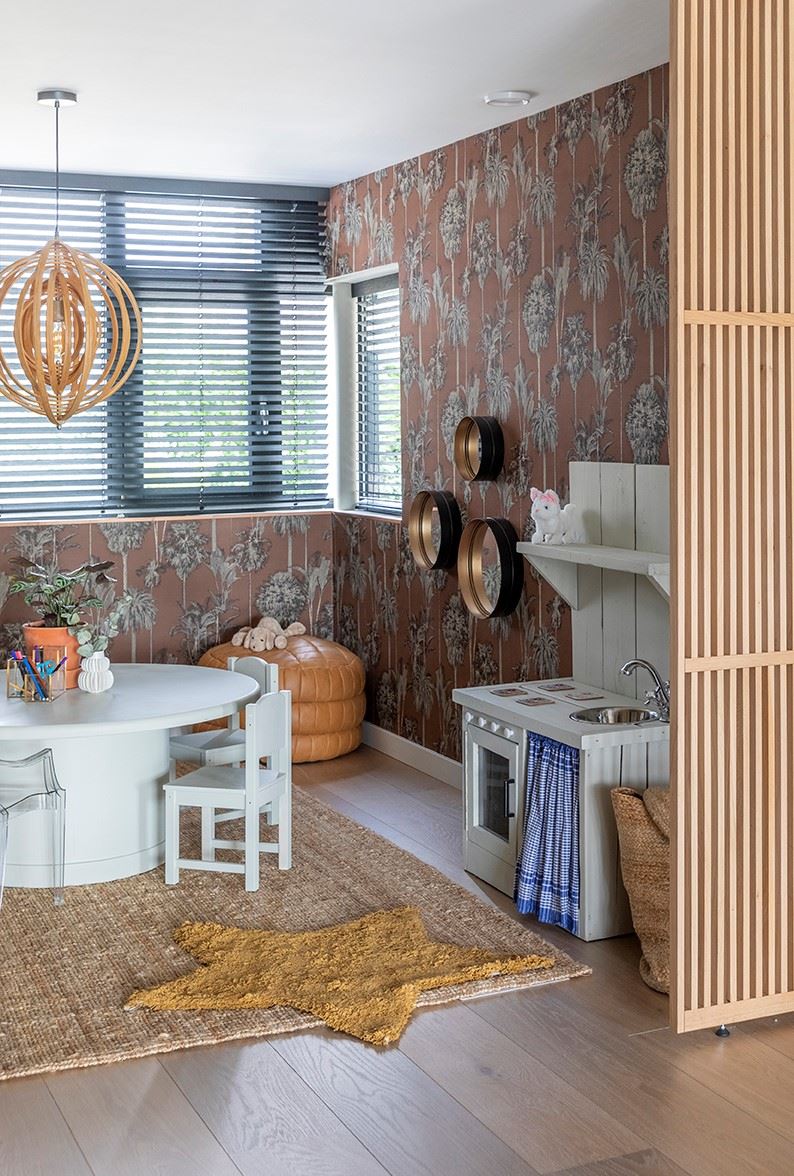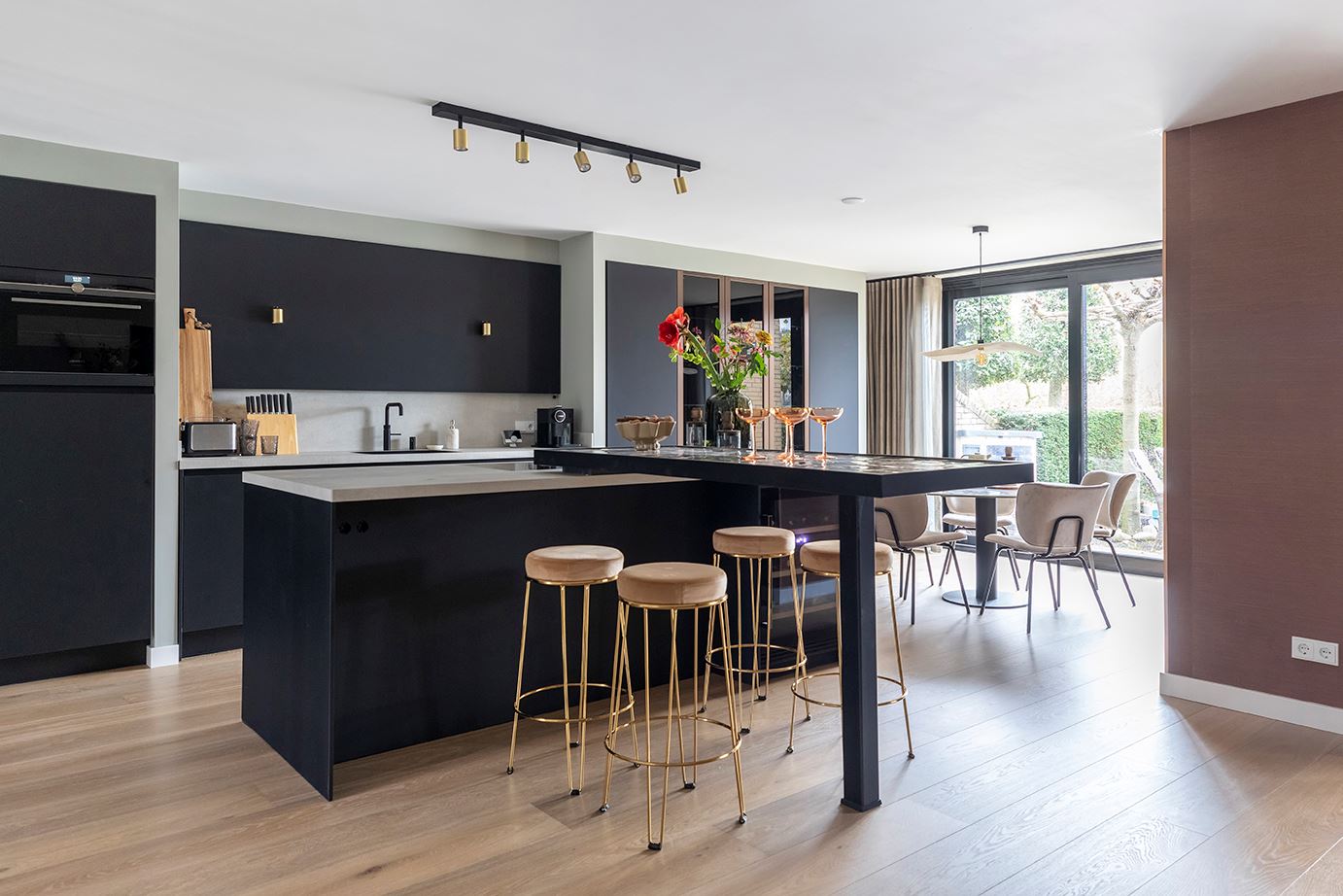 Episode - wednesday 15 December
vtwonen 'Weer verliefd op je huis'
Wednesday, December 15, 2021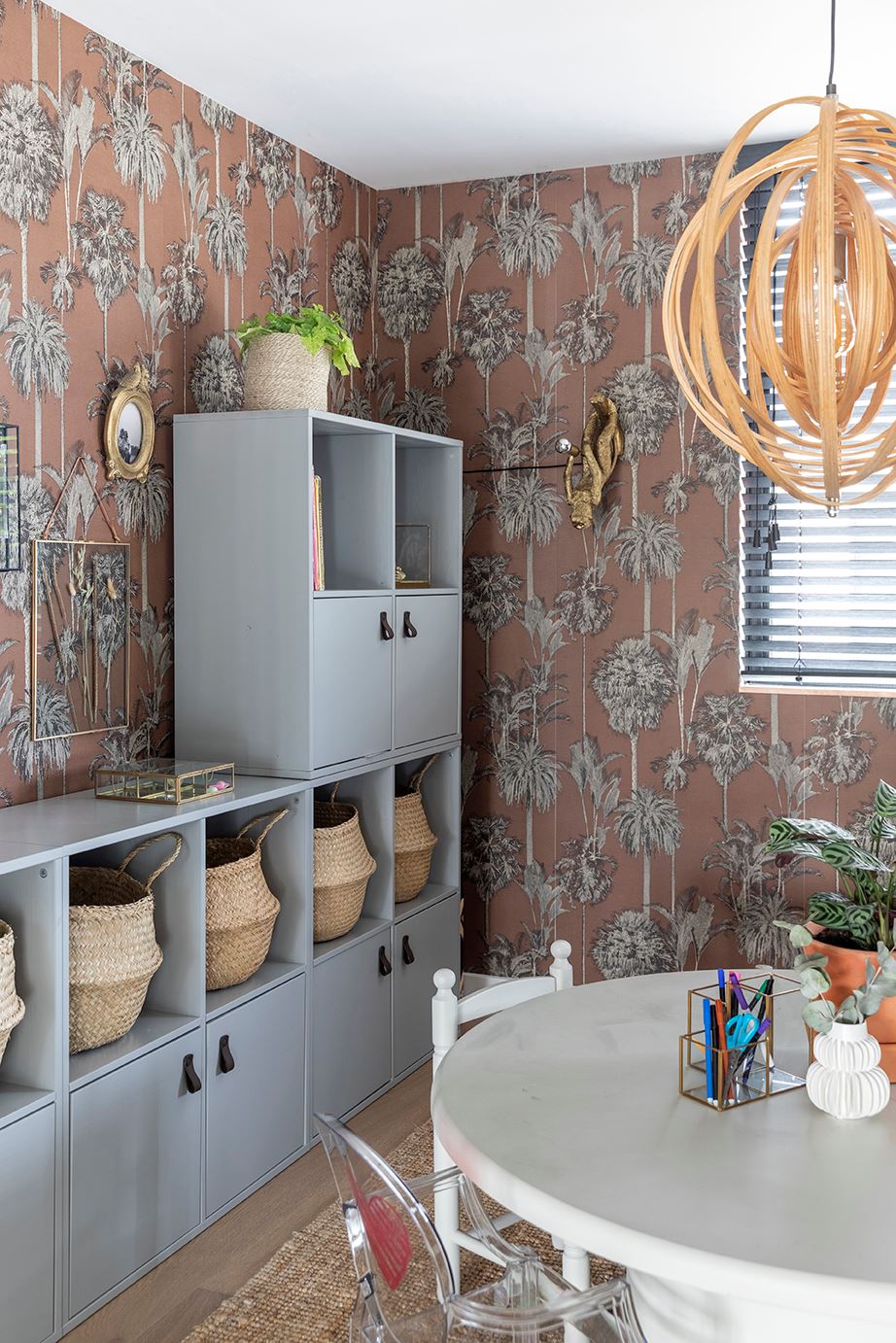 Remco and Pauline find the furnishing of their home a challenge, and this is due to their very different living styles. Remco likes his home neat, organised and tidy. He prefers a white, symmetrical and clean interior with a few wood accents here and there. He has green fingers, so lots of plants in the house are very important to him. He calls his style 'botanical Scandinavian'.
Pauline describes her style as 'tropical chic'. She loves a modern yet warm interior with a chic look. She likes dark walls, gold accessories, velvet furniture, soft fabrics and warm rugs. Instead of plants, Pauline would like to see a lot of palm trees in the new interior of their house.
It is up to stylist Eva to transform the house into a beautiful place where both feel at home. We think she succeeded exceptionally well! She added colour and depth to the fireplace by wallpapering it with grasscloth wallcovering from our Natural Wallcoverings I collection. And of course - luckily for Pauline - the palm trees are not missing, as they can be found on the wallpaper from our Oasis collection that Eva chose for the children's corner!