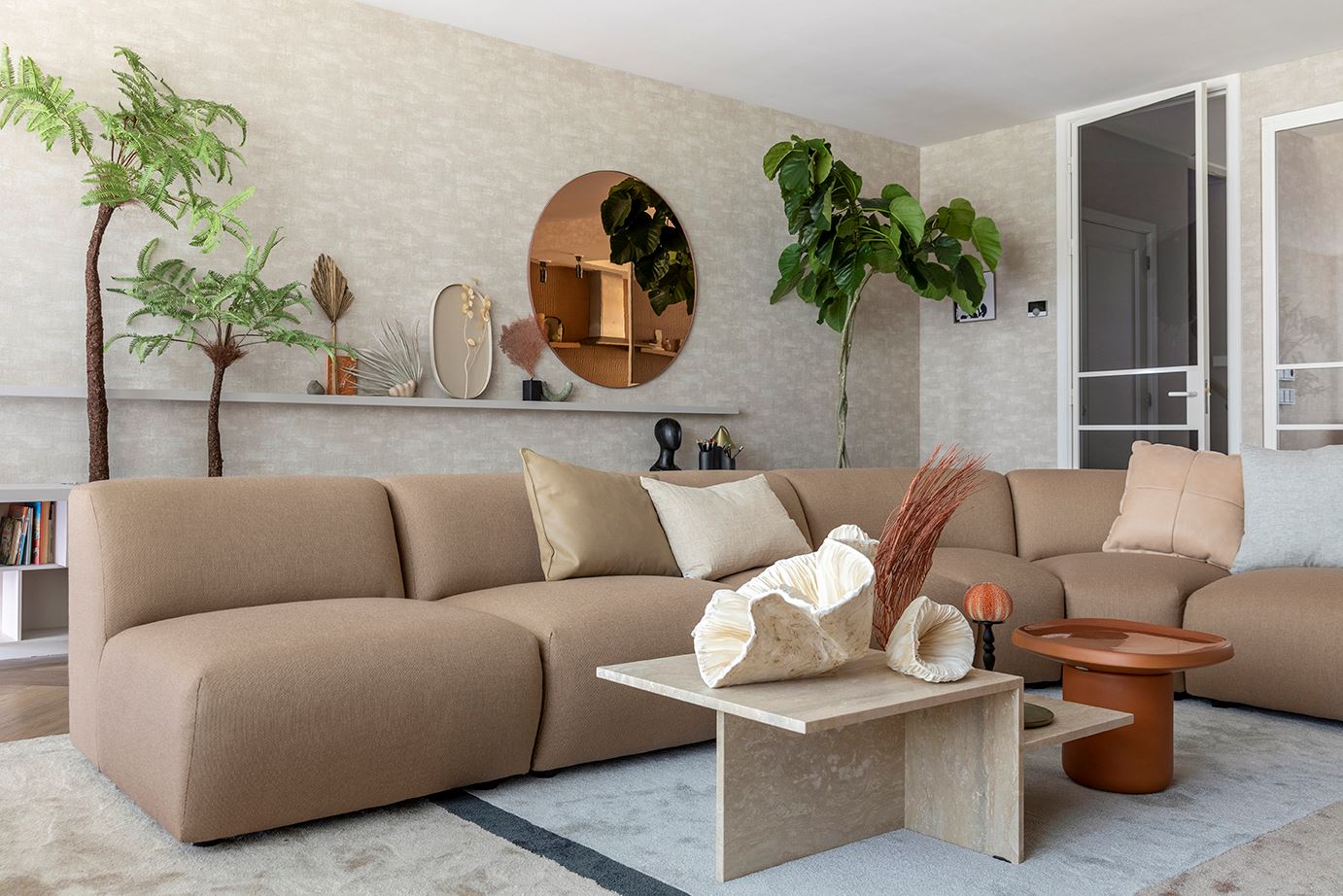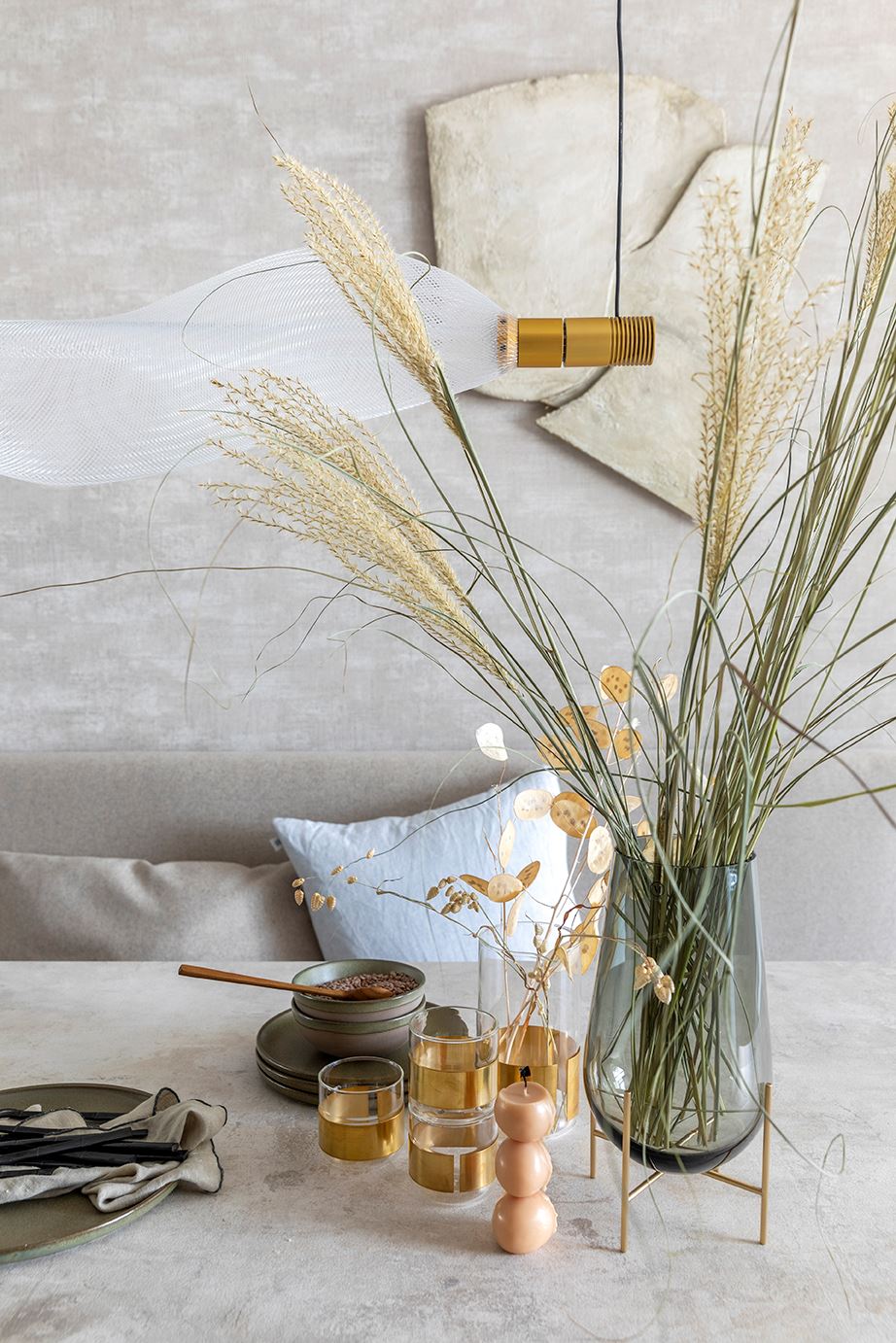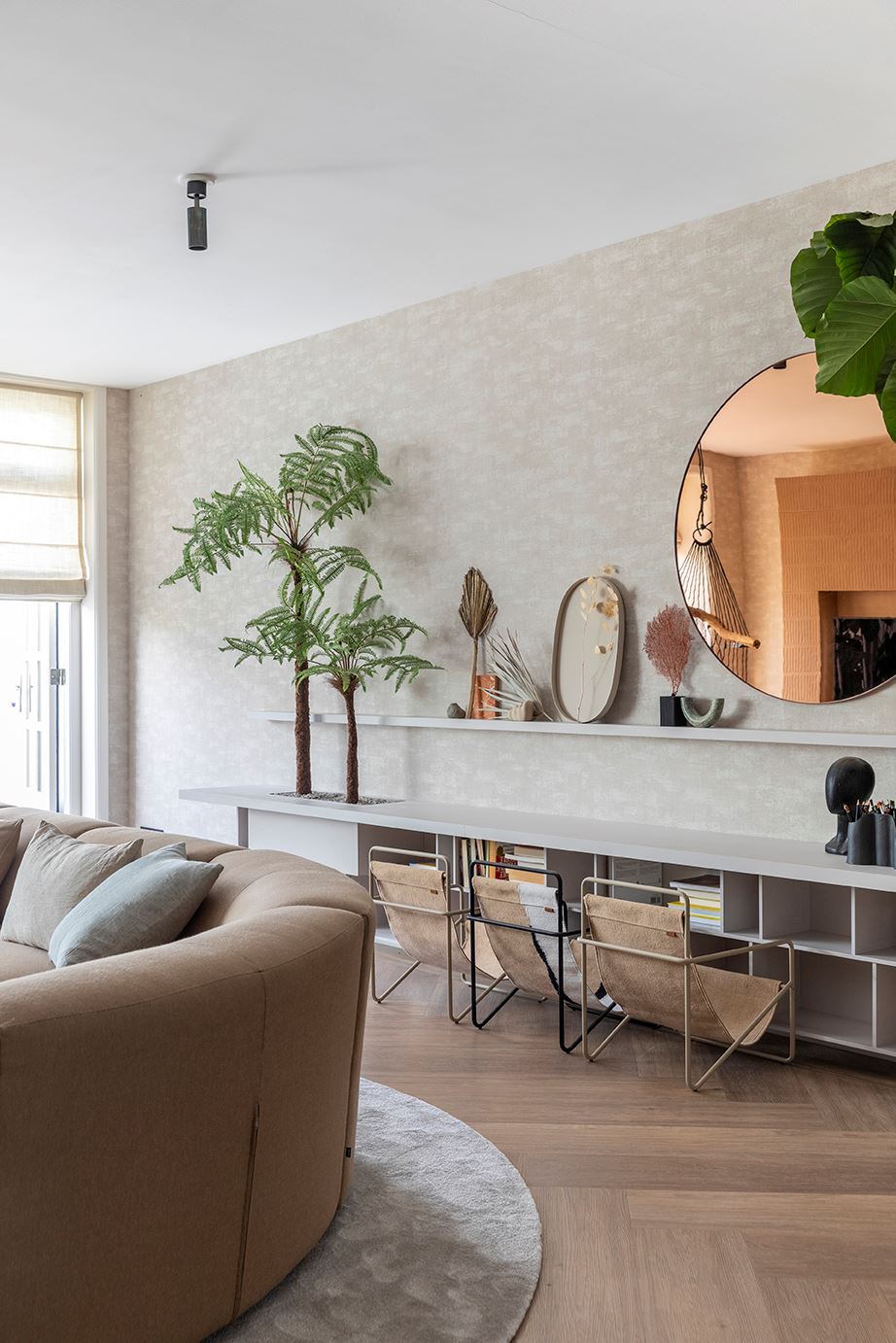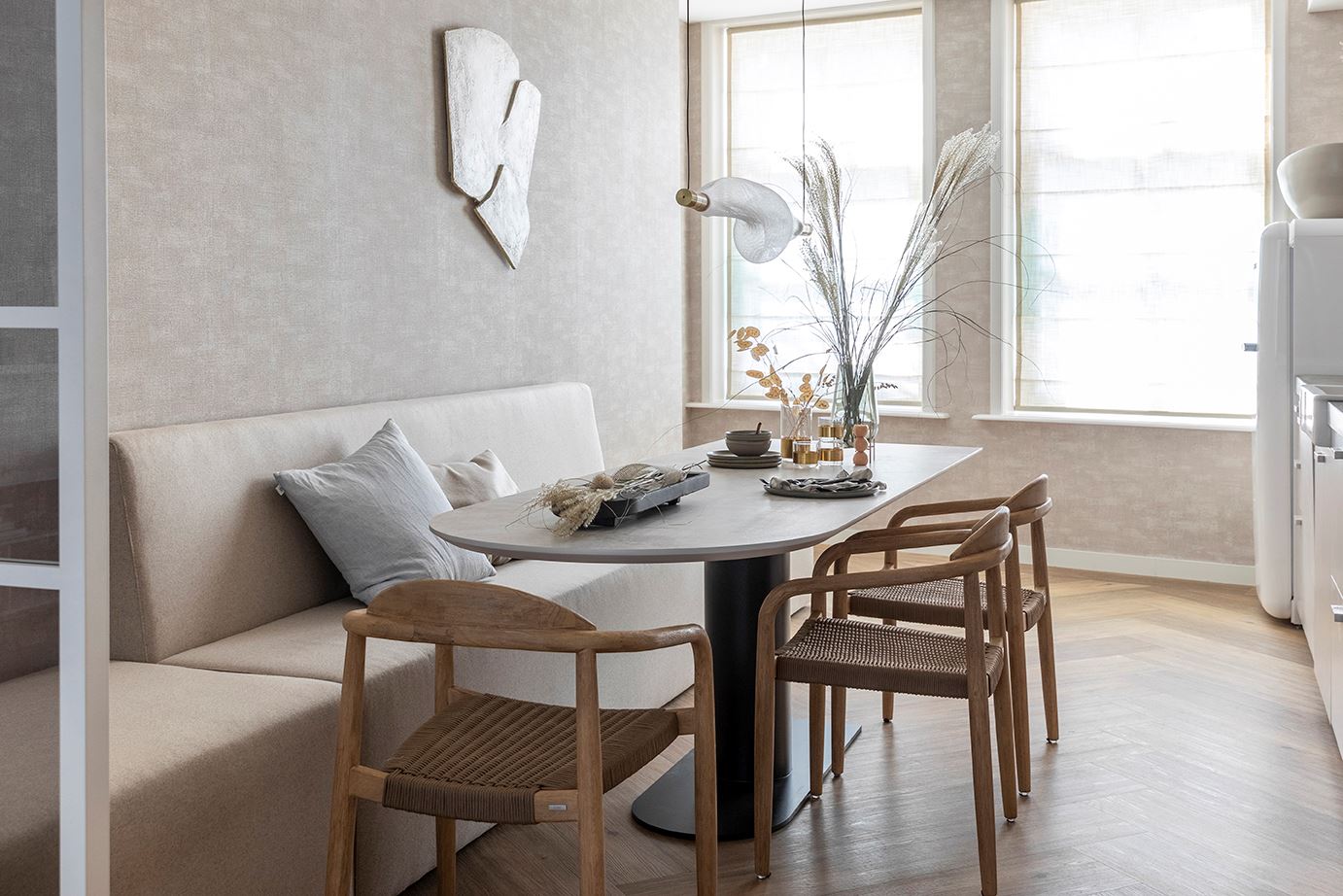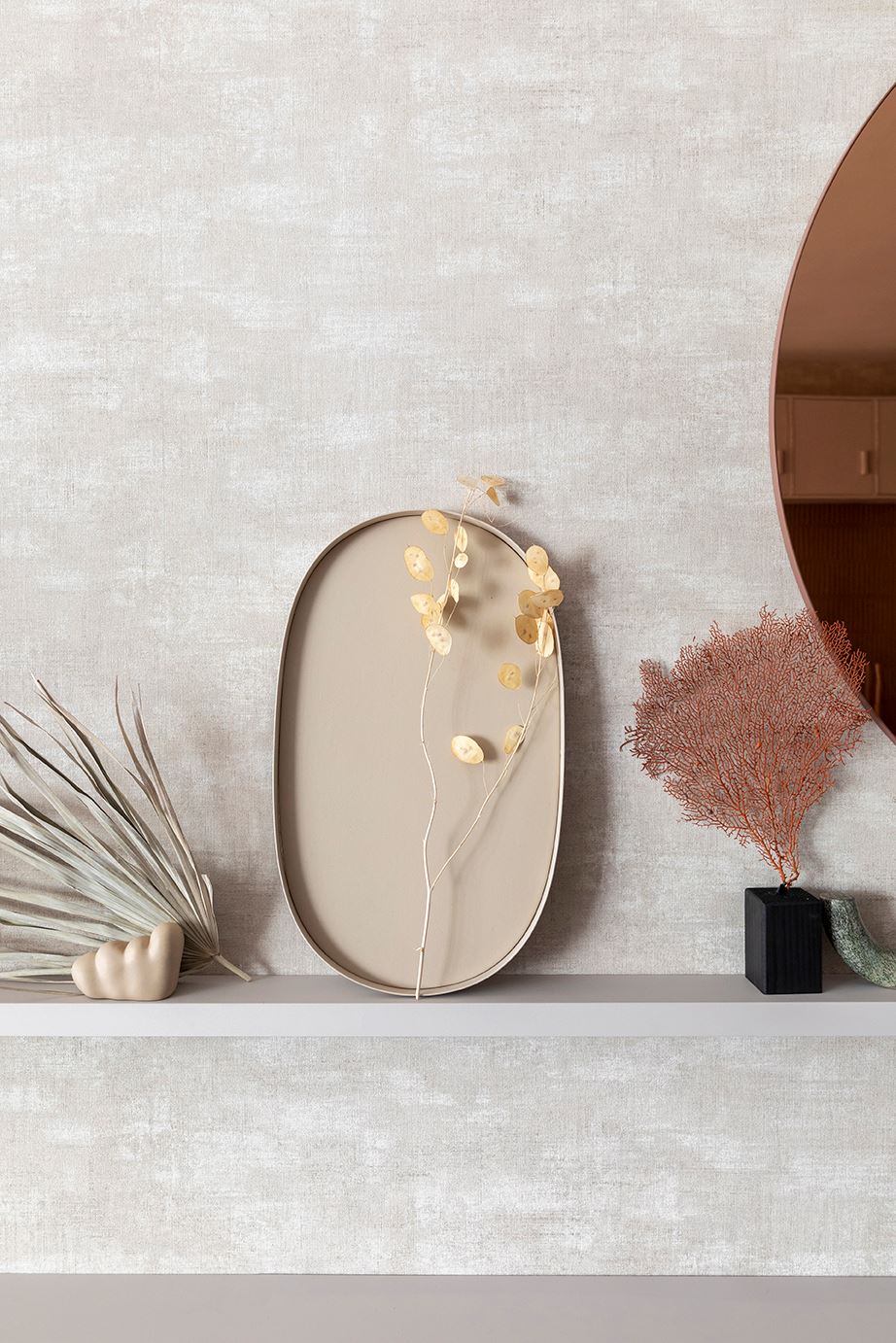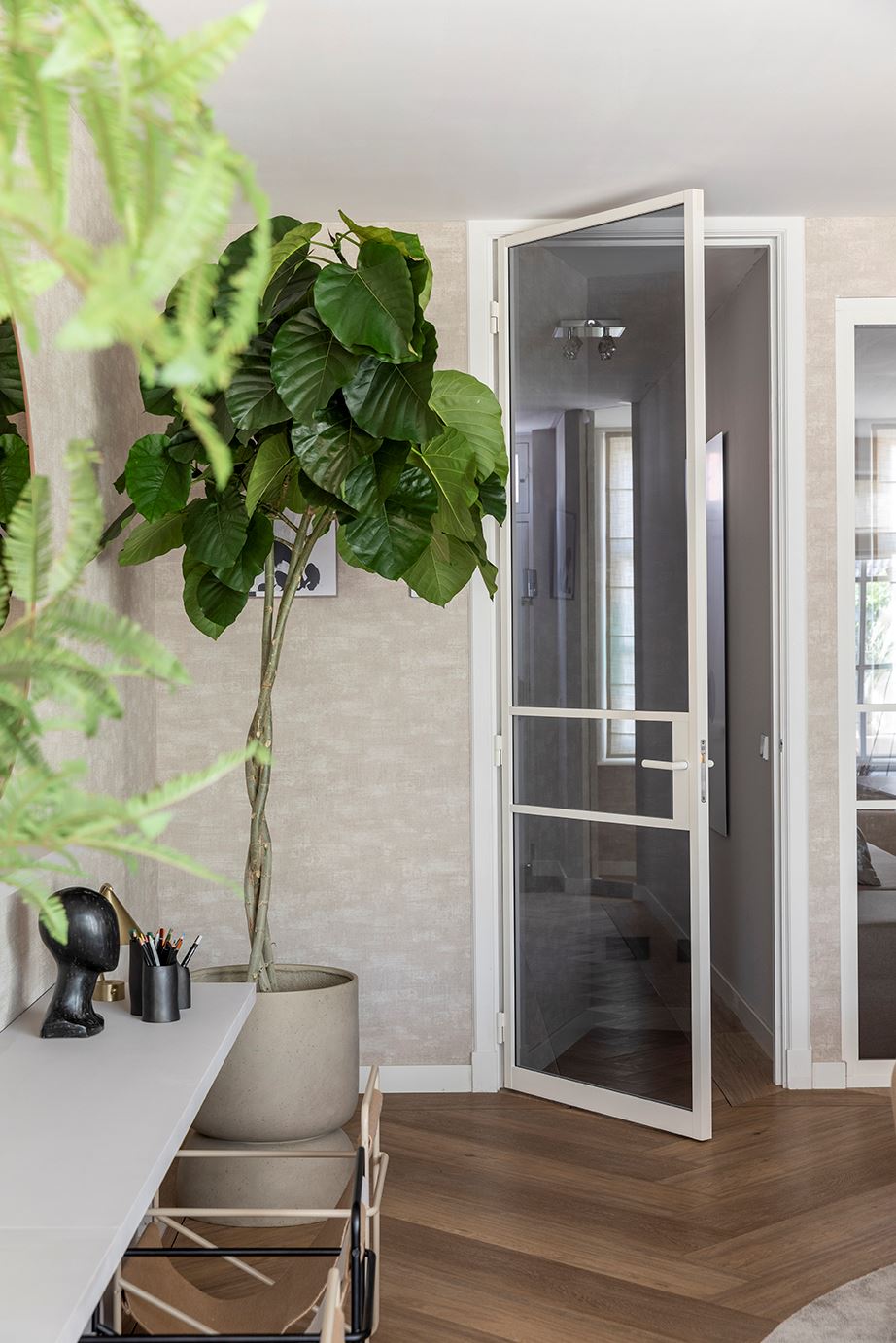 season 15 - episode 1
vtwonen 'Weer verliefd op je huis'
Sunday, September 19, 2021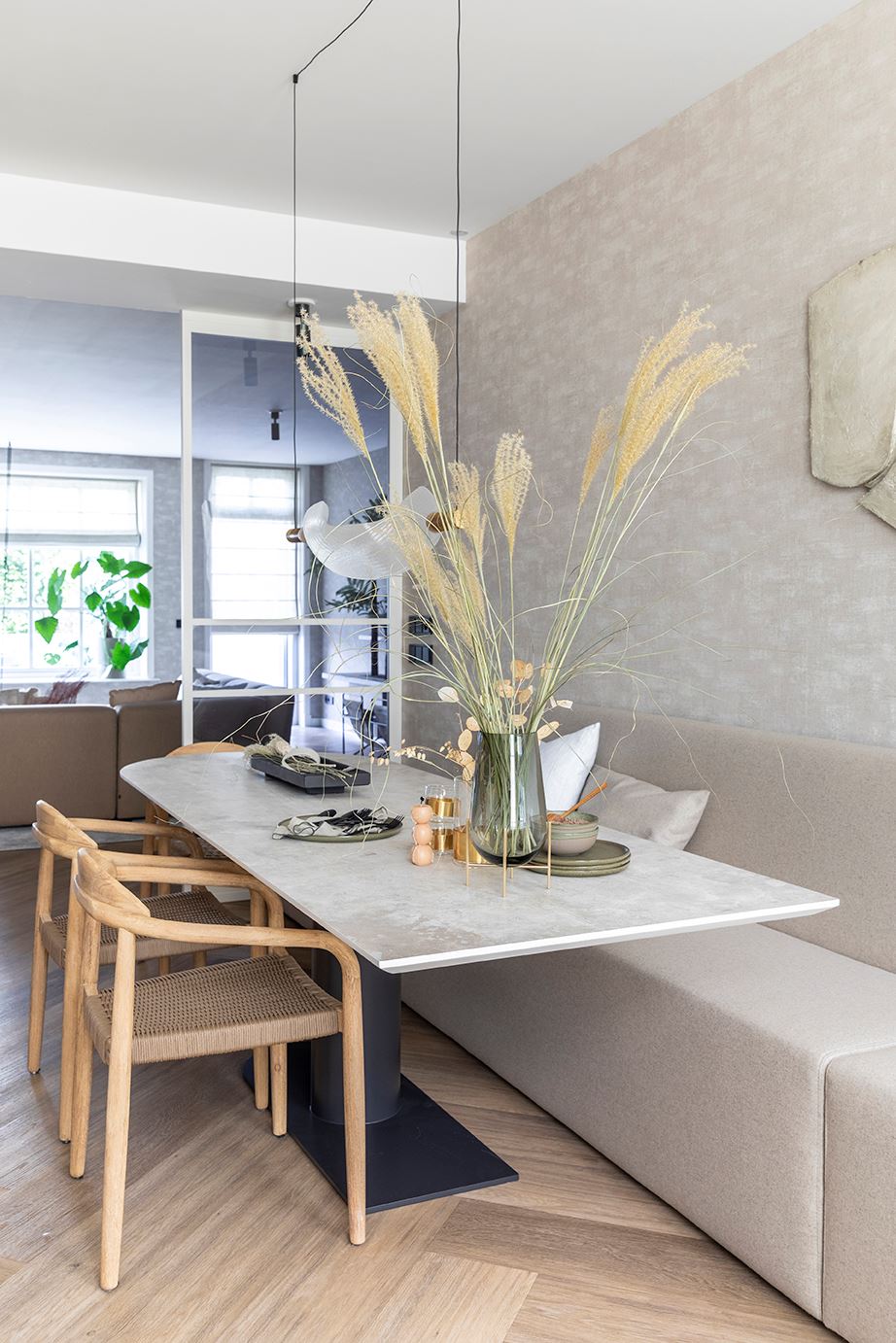 And? Did you see it? The first episode of the 15th season of vtwonen 'weer verliefd op je huis' (Dutch tv)?
Naomi and Damian have a housing dilemma... They are not on the same page, so they can't make choices. Result: there is almost nothing in their interior.
Well, Liza dared to make those choices for them! We love how she brought soft tones and spunk together in an exciting interior. Our Reunited wallpaper provides a beautiful textile look to the wall. In combination with the marble table and wooden chairs in the diningroom it creates a nice crisp feel. In the livingroom the wallpaper adds depth and structure to the wall. A soft cocoon to unwind...
Want to see more structured plains, click here!