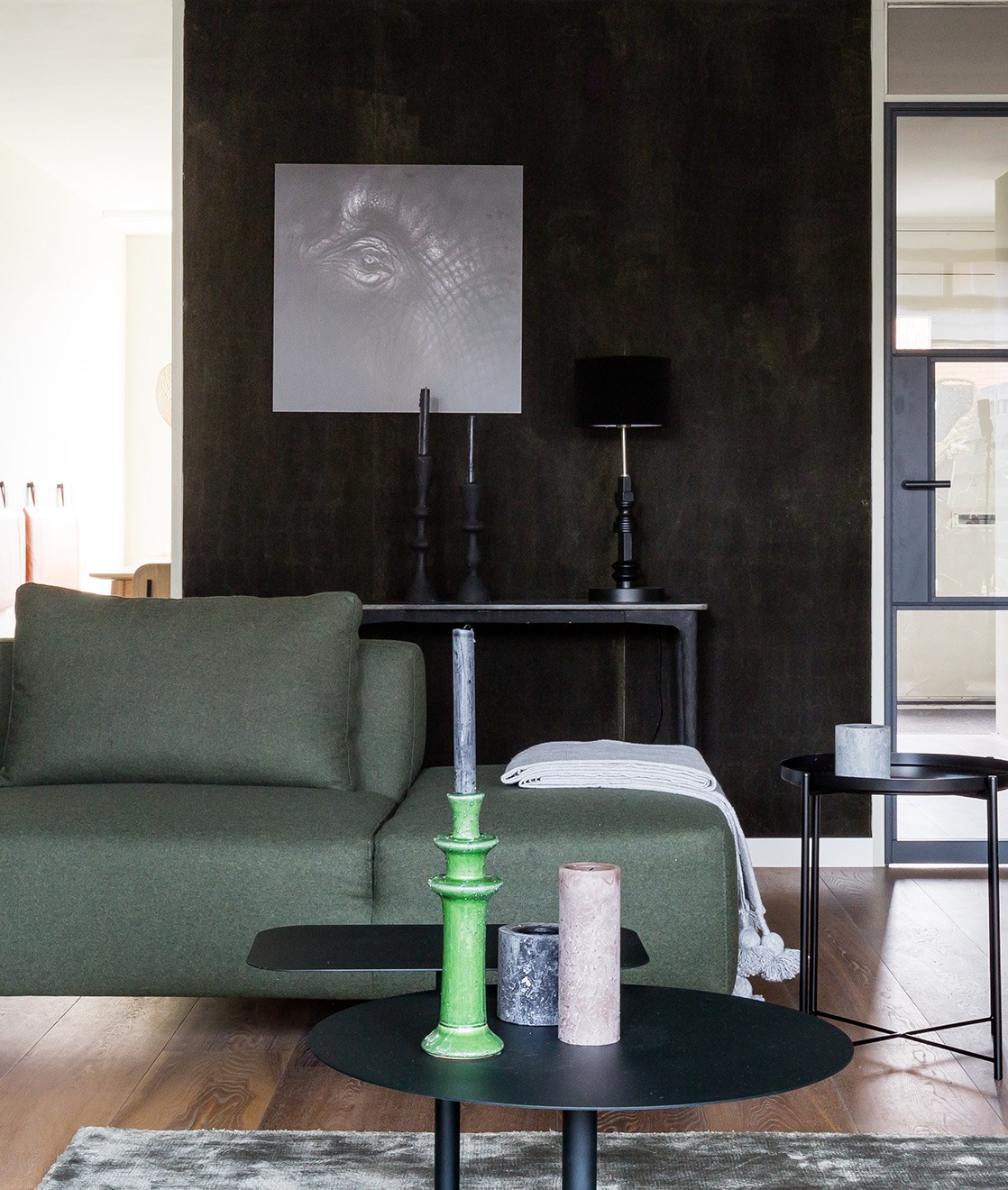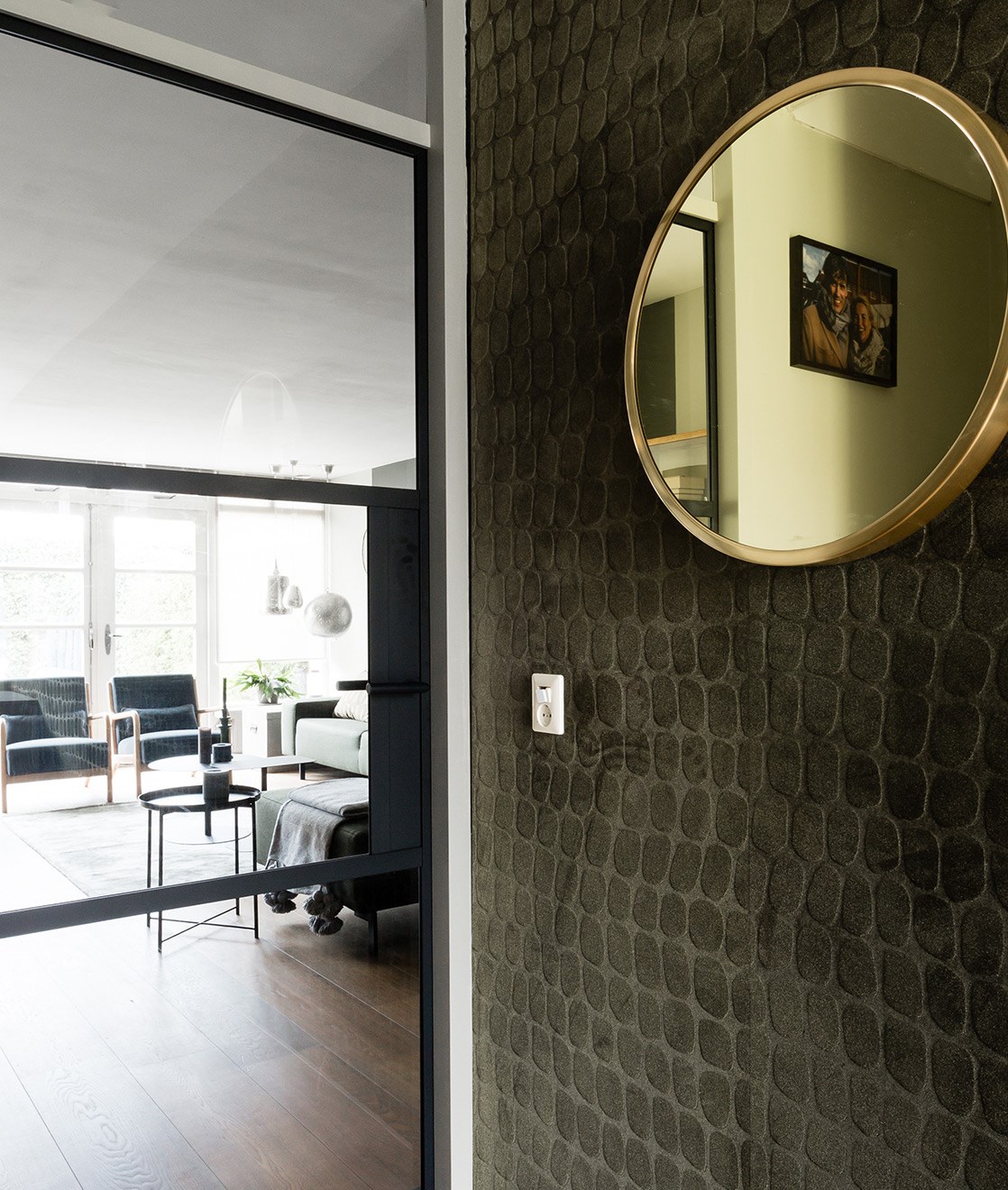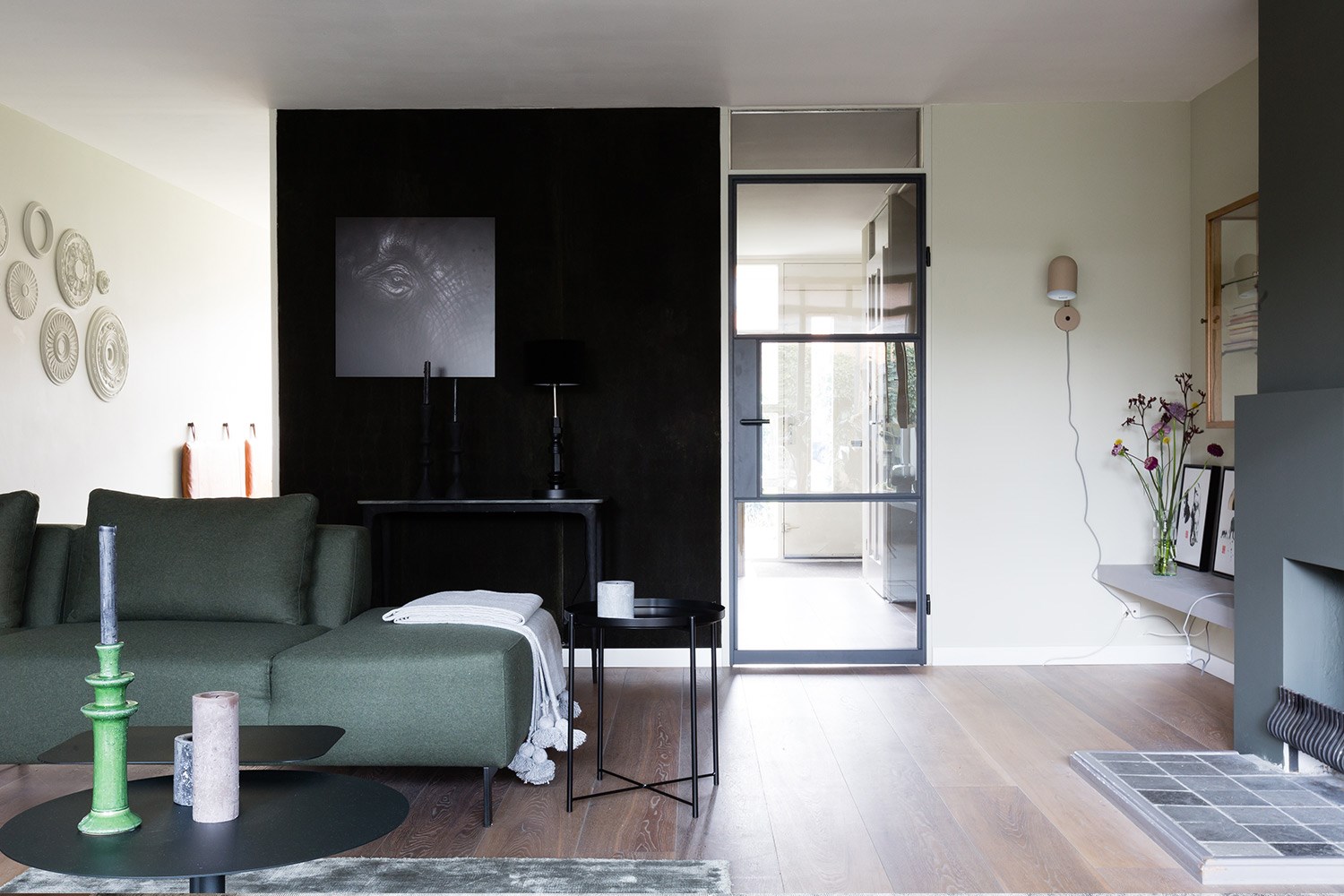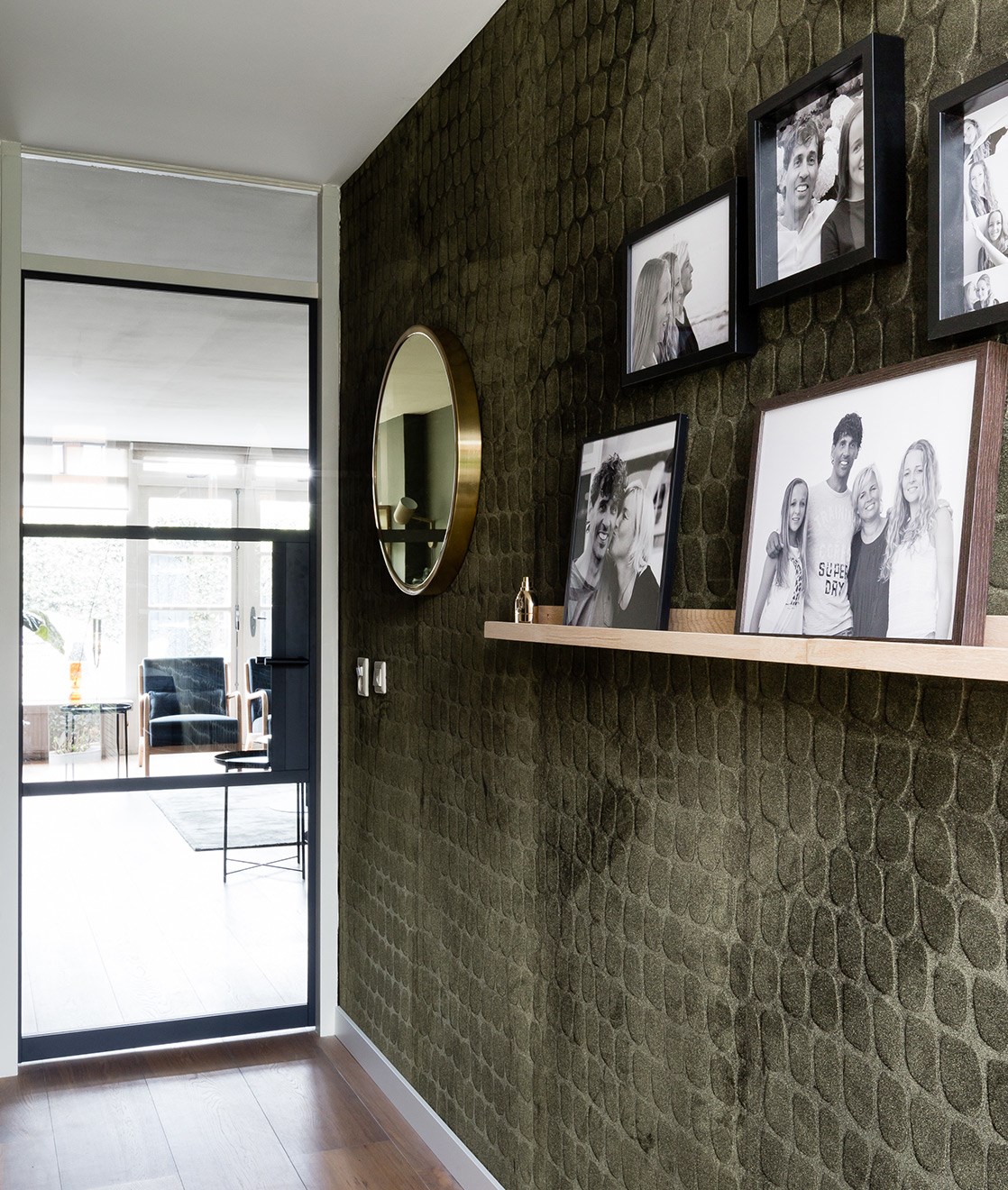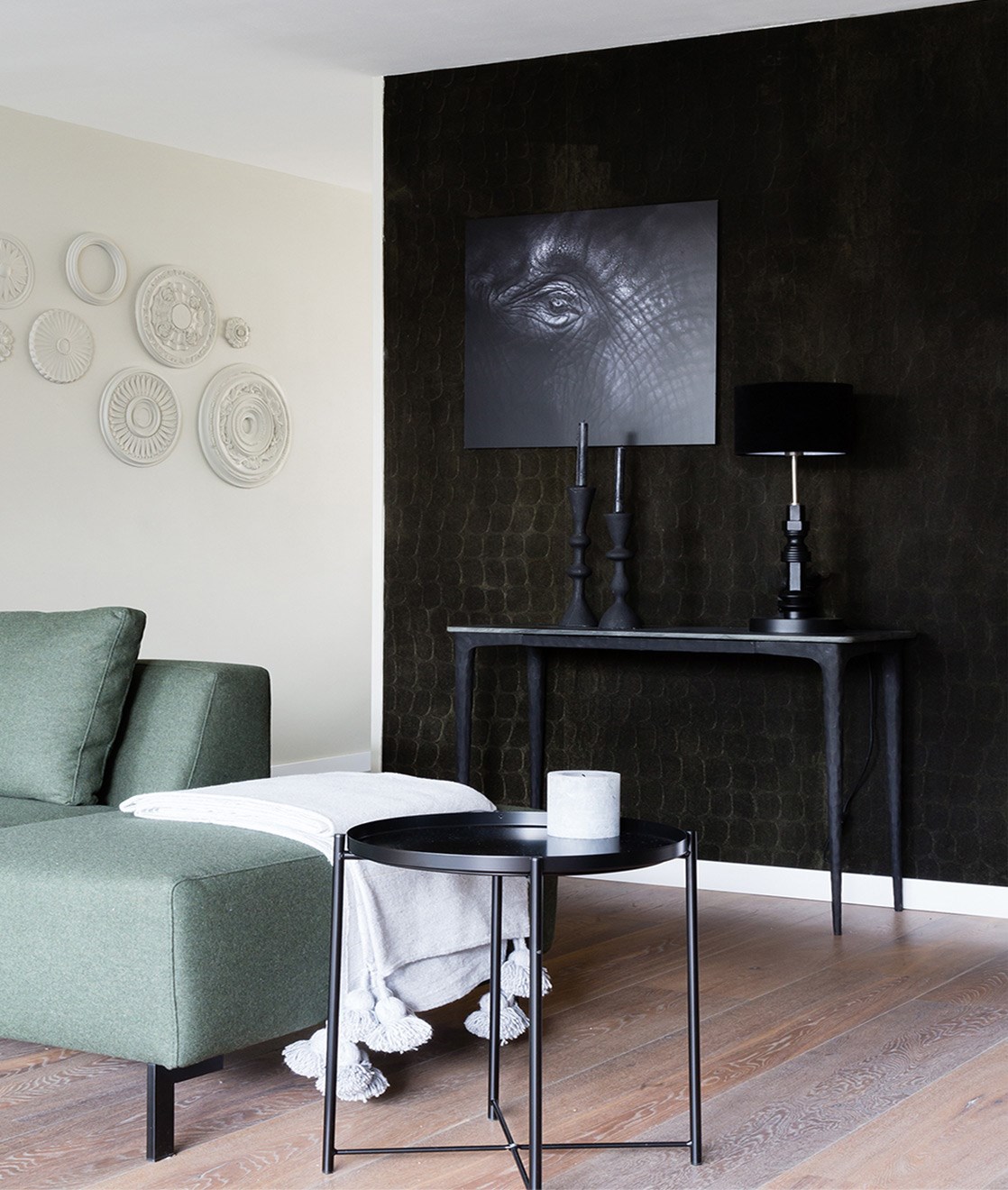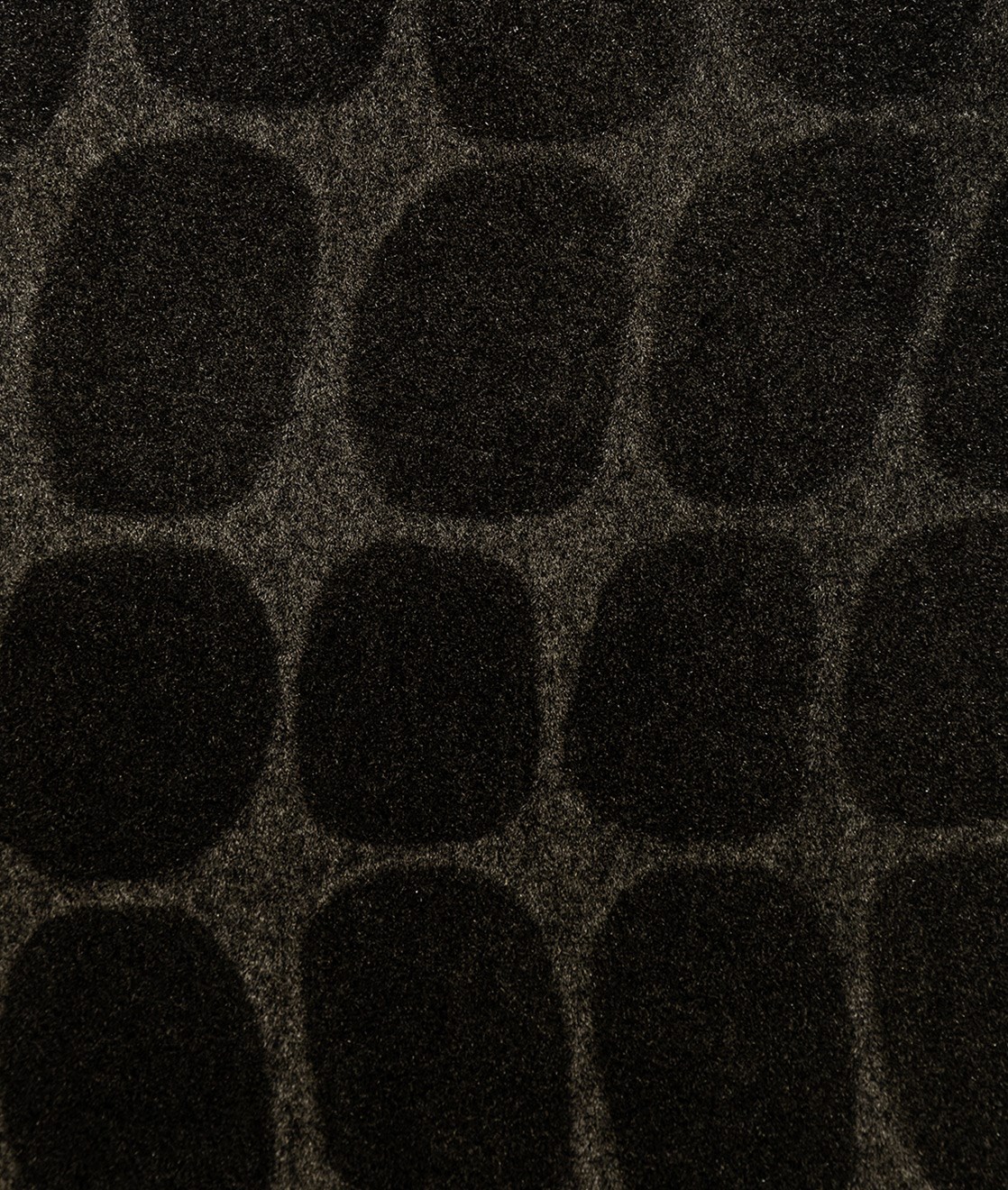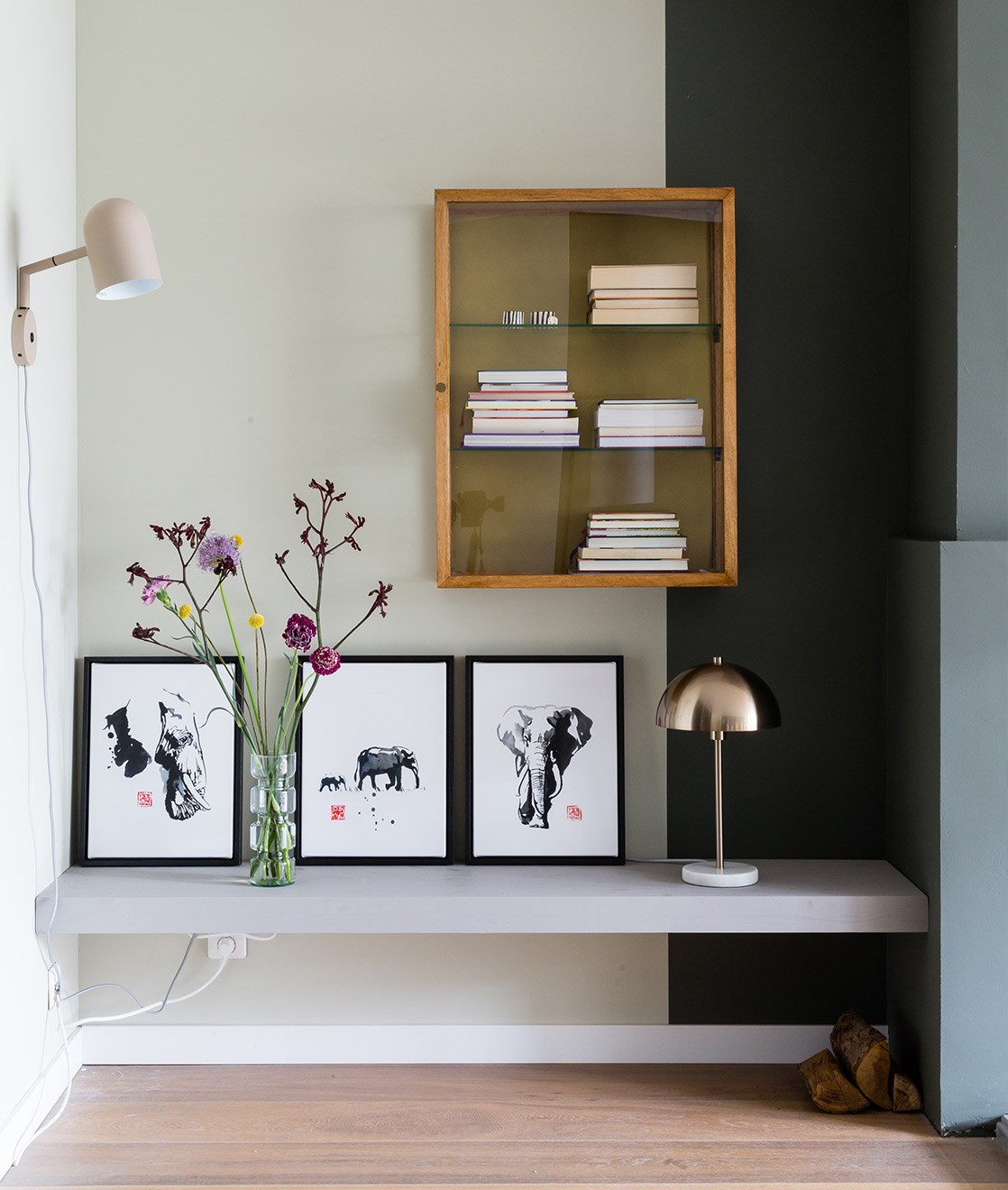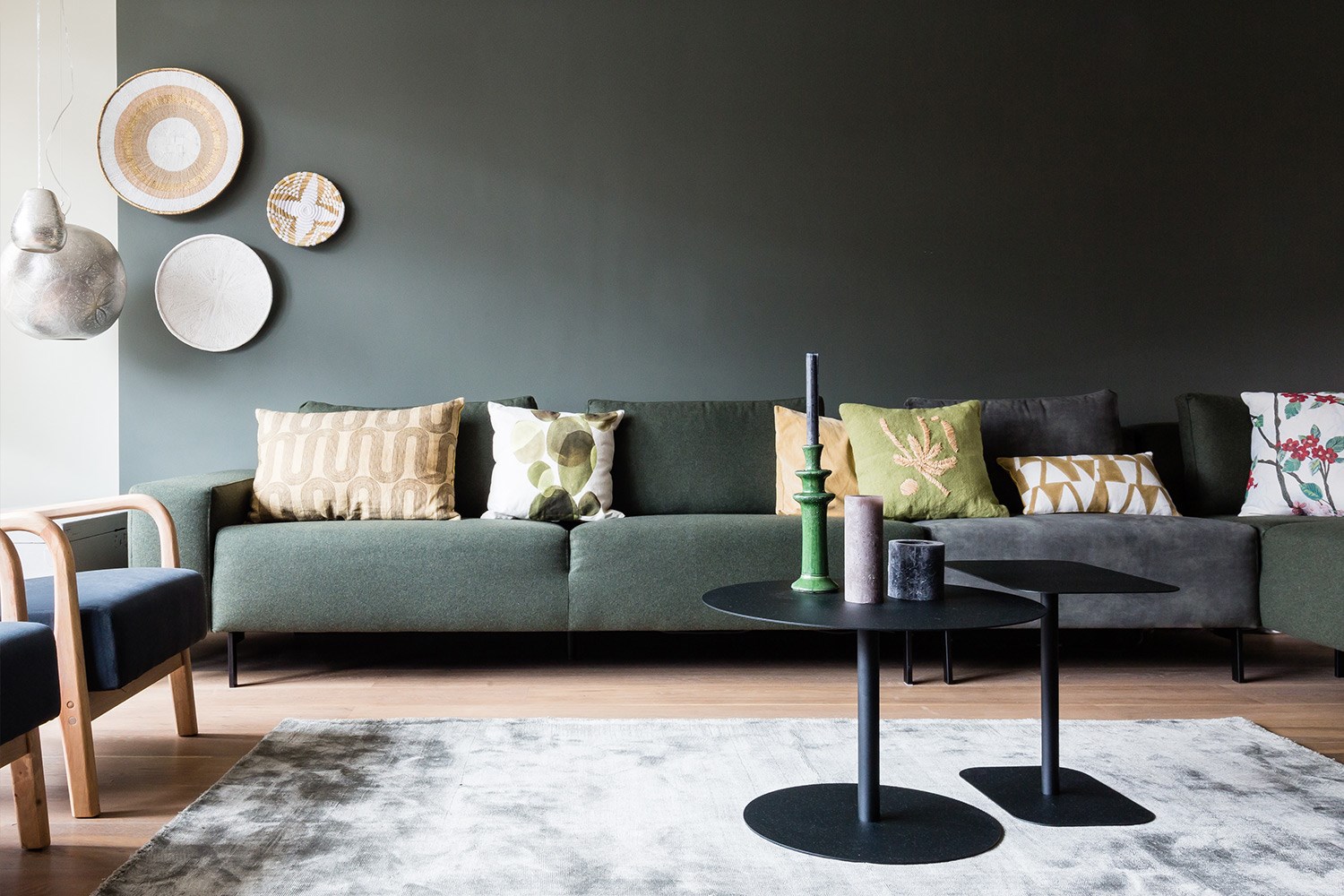 Season 12 - episode 6
vtwonen 'Weer verliefd op je huis'
Sunday, March 29, 2020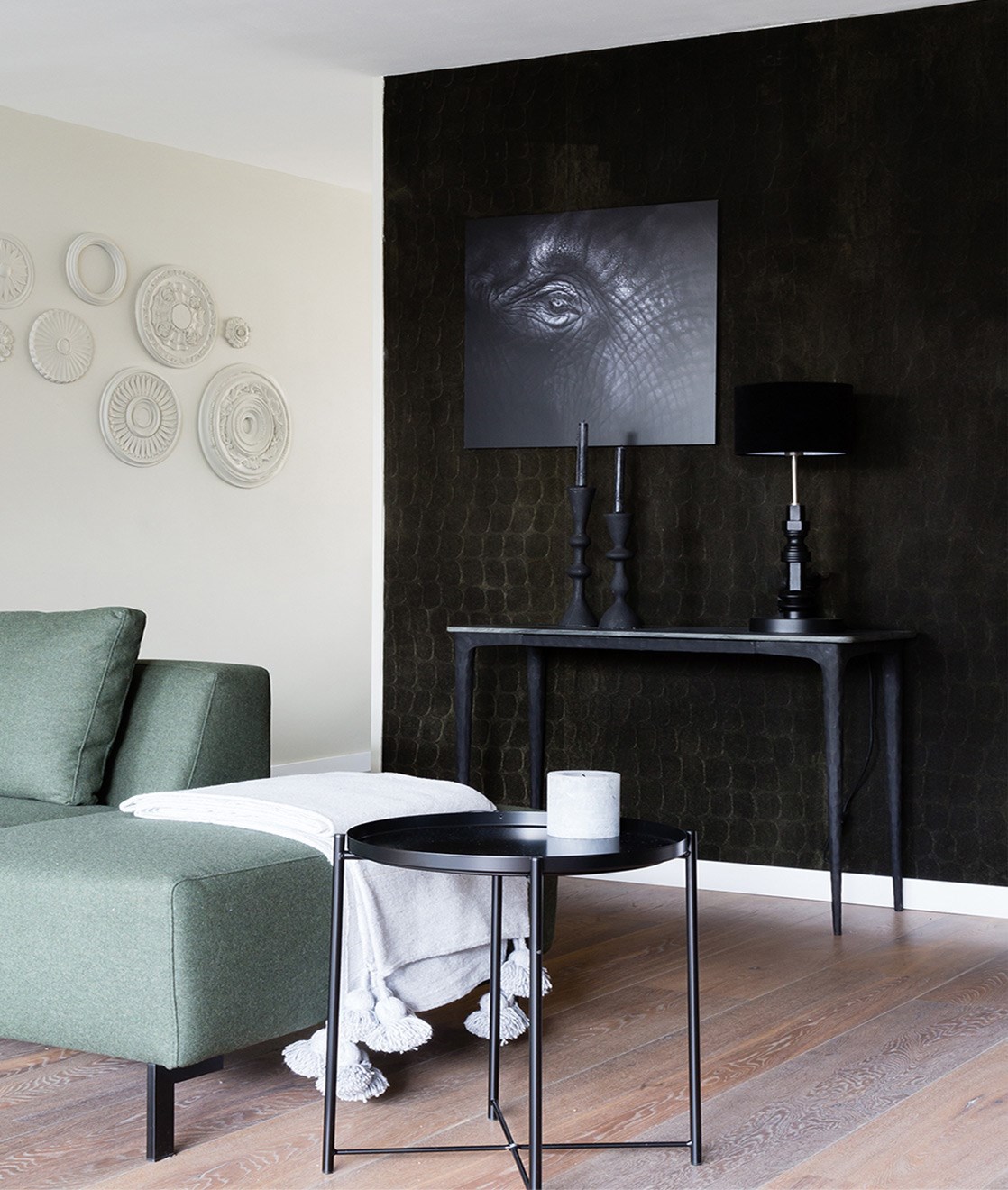 Willeke and Michael have lived in their family home in Amersfoort for 24 years and are still happy with the house. But the interior is a mix of furniture they've collected over the years. Despite the fact that the family has had an extension installed, they are unable to optimally arrange the space.
Willeke likes a mix of many different living styles, and Michael? He likes a cool interior with natural materials. According to him, an interior should be calm and functional.
Stylist Fietje knows how to combine both styles into a harmonious interior. And our green flock wallpaper from Skin fits perfectly with this! This wallpaper with croco (or maybe you think it is turtle) motif makes the wall in the hallway and living room a real eye-catcher!