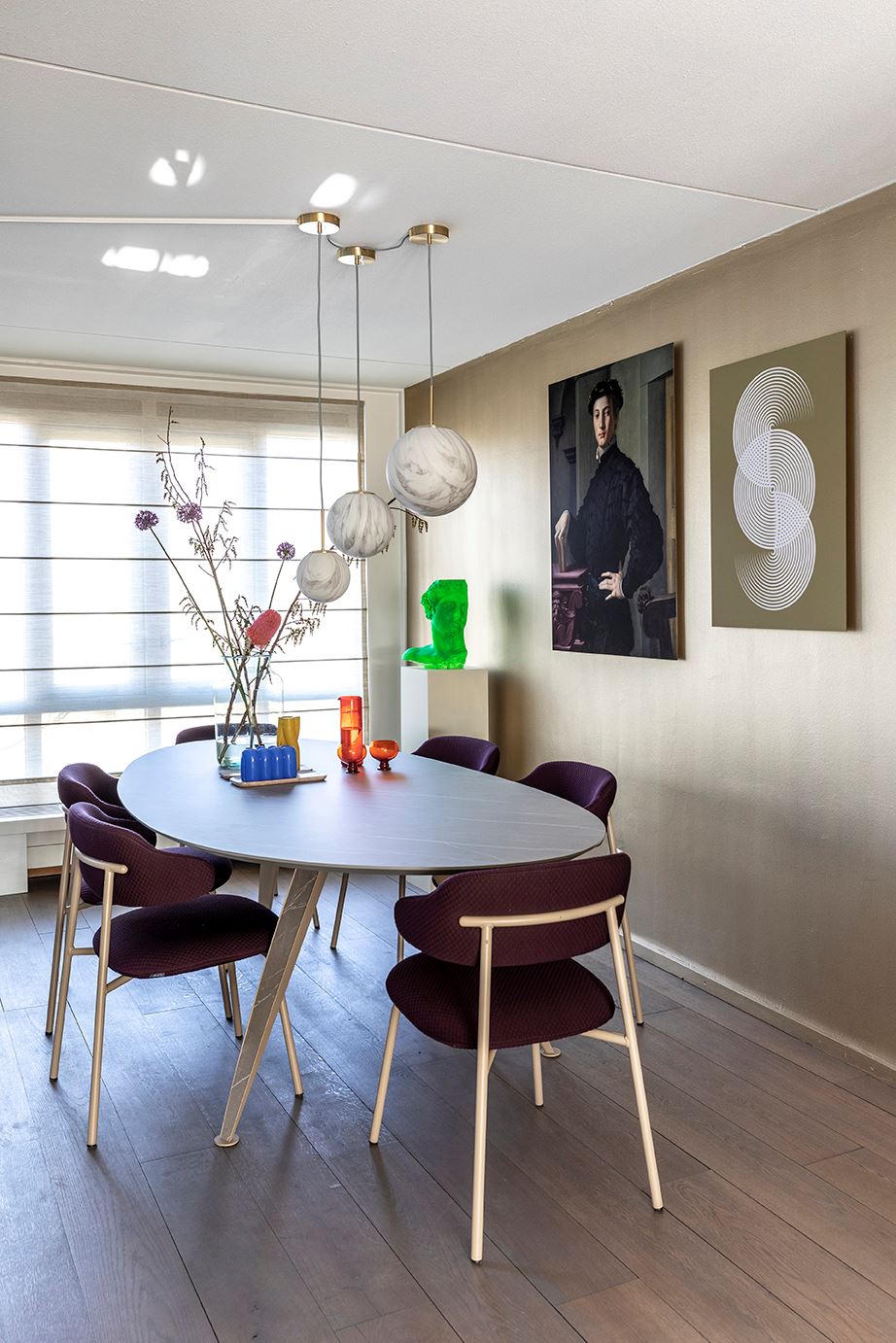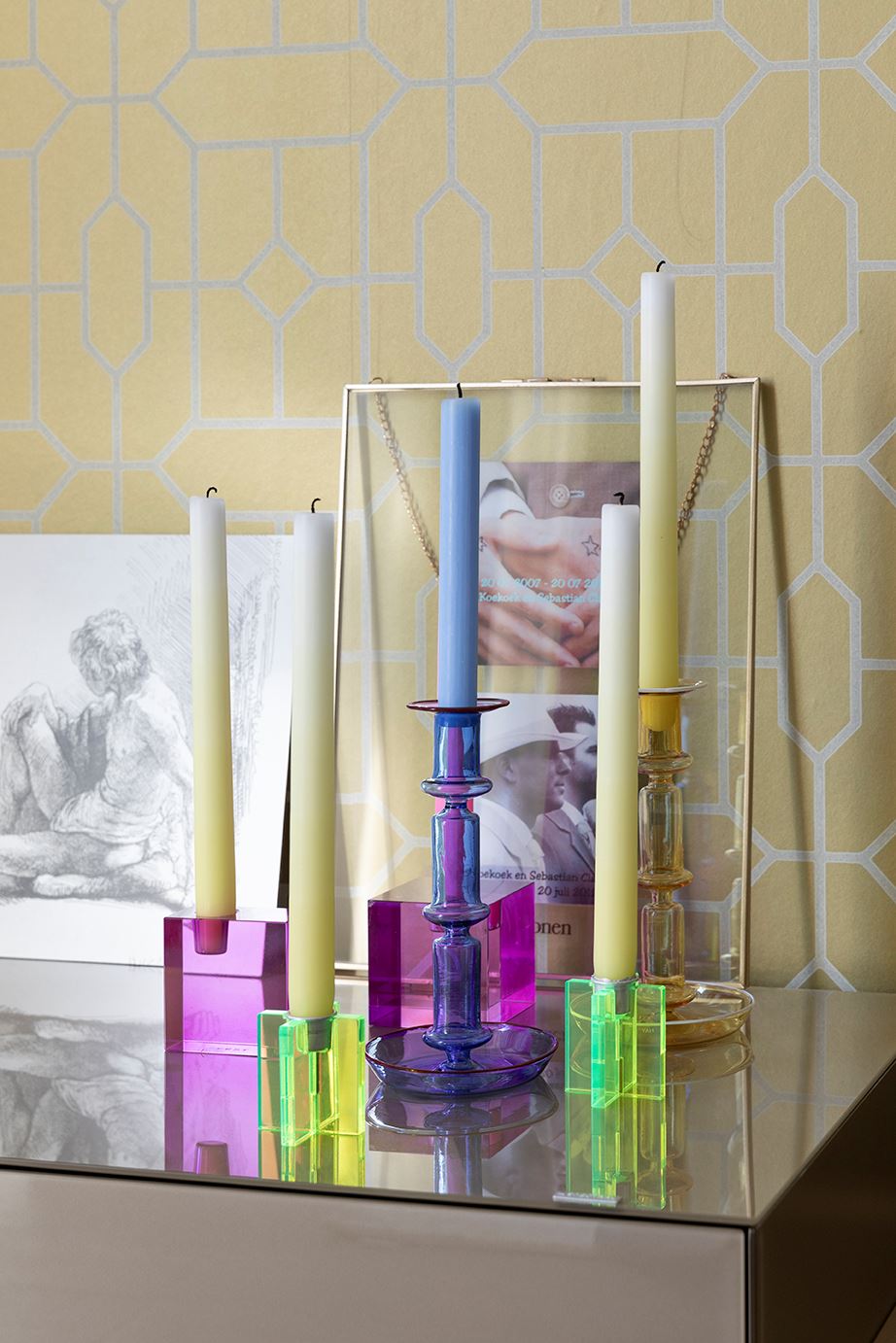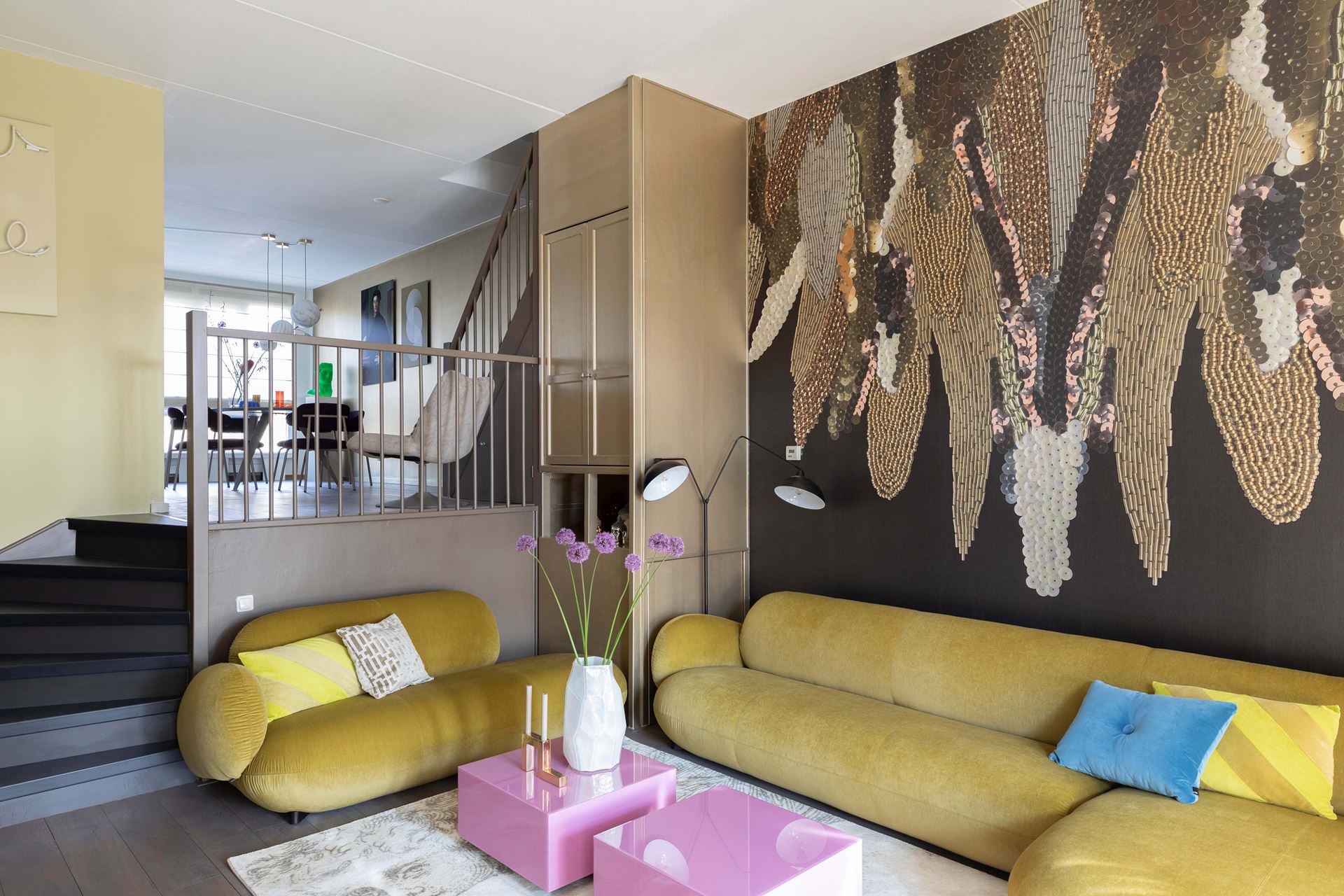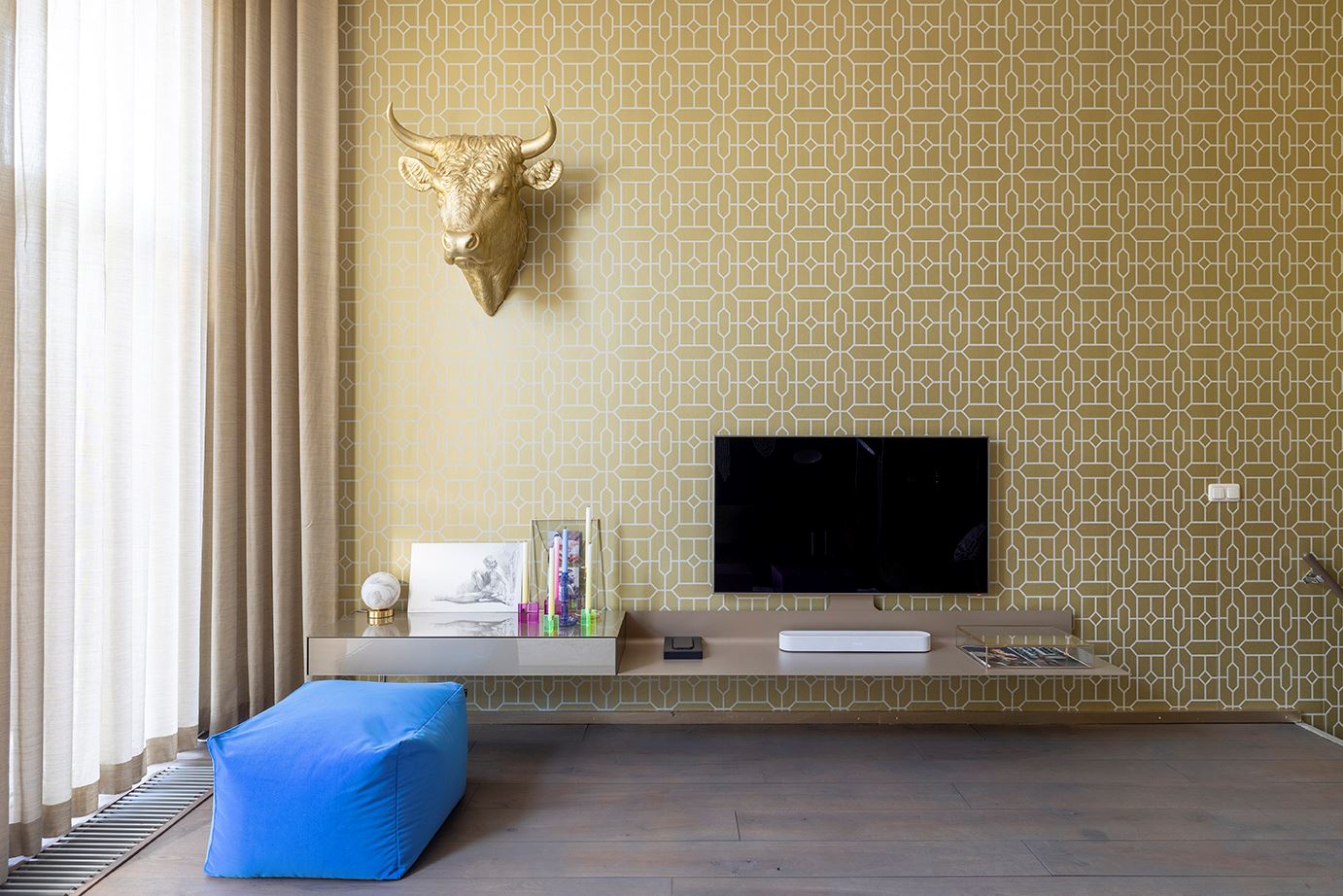 season 16 - episode 7
vtwonen 'Weer verliefd op je huis'
Sunday, April 3, 2022
Bas and Eddie are true opposites. One likes calm, the other neon colours and statements. Their housing problem? The living space is divided over two floors. The sitting area is downstairs and the dining room and kitchen are one staircase higher. How do you connect these two floors?
For Bas, the house should be as colourful as possible. He likes retro shapes and neon accents. Eddie thinks this is way too busy. He prefers a modern interior with an industrial look. Bas finds that safe and a bit boring.
This sounds like the perfect job for Marianne, who is not afraid for the use of striking wallpaper! She chose for a great golden geometric wallpaper on one wall and a statement mural with beads and sequins for the other. What a bold statement!