SALISBURY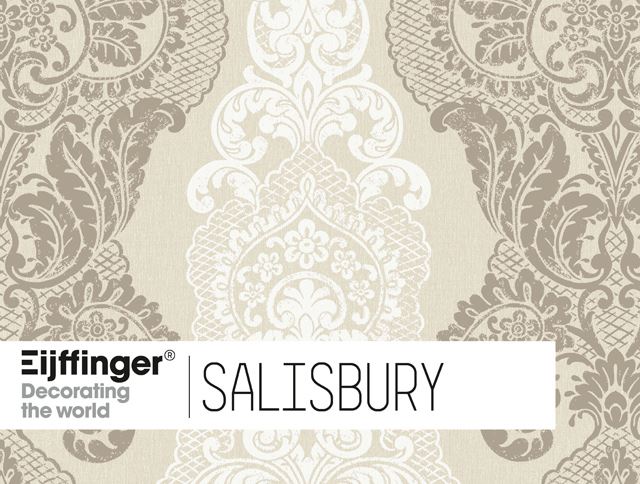 Full of inspiration she writes the final sentence of the last act. The moment captured in a graceful frame of weathered wood. In the background, the sunlight caresses a soft shimmering pattern.
Stylized floral garlands fanning out gracefully on the walls. Light and romantic, modest and chic. Salisbury creates a refined setting, with subtle gloss and delicate materials.
Salisbury is a contemporary classic. A balanced collection full of exquisite ornaments, florals and stripes in soft and neutral shades. Handwritten phrases with curly capitals. White, cream and warm gray, combined with contemporary shades of light aqua green, pinkish gold embellishing shimmering damasks. Subtly sparkling, Salisbury puts your interior in the spotlight.