ORANGERY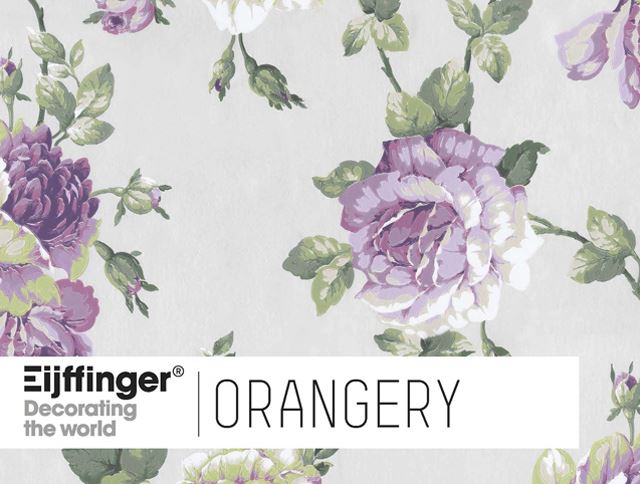 A lazy Sunday morning. Savouring a cup of tea and a sandwich on the porch of the harming Bed & Breakfast in the Cotswolds. The English rose garden is in full bloom and fills the air with the sultry potpourri of floral scents. The warmth of the sun makes you doze off for a moment.
The lovely climbing roses, lush magnolias, rich hydrangeas and delicate garlands of clematis from the Orangery collection go well with both contemporary and classic interiors, in the city as well as the countryside. In surface-print, they almost seem hand painted, softly shining in rich colours for a contemporary or a pastoral look.
The flowers bloom exuberantly against the golden light of dawn, the bright white daylight, the blue sky, purple twilight and black night. They seem to move gently in the wind along the sky and the clouds. With its rich and contemporary array of floral patterns, Orangery brightens up every interior.