MUSE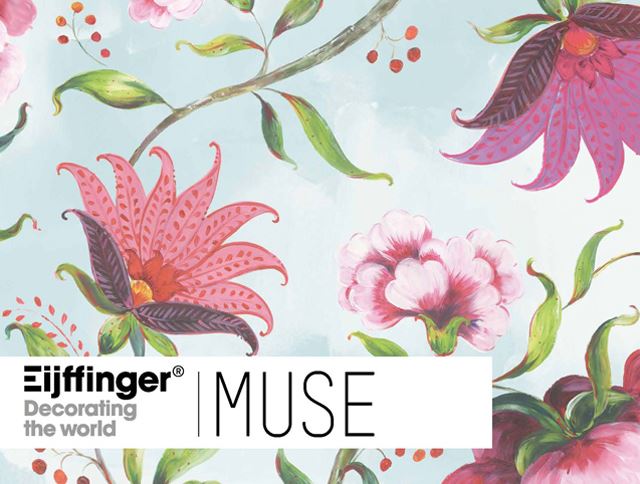 A clear blue sky. A studio with high windows, a painter's easel standing fully in the light. Full of inspiration, the painter wields his brush, his forehead beading with pearls of sweat. The delightful scent of a freshly-picked bouquet of flowers, slowly saturates the space with creativity. Skillful strokes on the canvas.
The house is bright and colourful. Warm wooden furniture, printed spreads. Fine bracelets jingle around slender wrists, while a woman arranges the flowers once more. The pattern on her skirt dances along with her, as she gracefully moves through the room. Real beauty, an inexhaustible source of inspiration for many.
The Muse collection is filled with the same spirit. Elegant, hand-painted flowers, from wild and lush to modest and refined. Softly bordered medallions, fine paisleys, multi-coloured stripes and decorative frames. Muse, a home filled with pure inspiration.