Specifications
length 10 m x width 0.52 m
rustic, basic, industrial
matt, non-woven (smartpaper)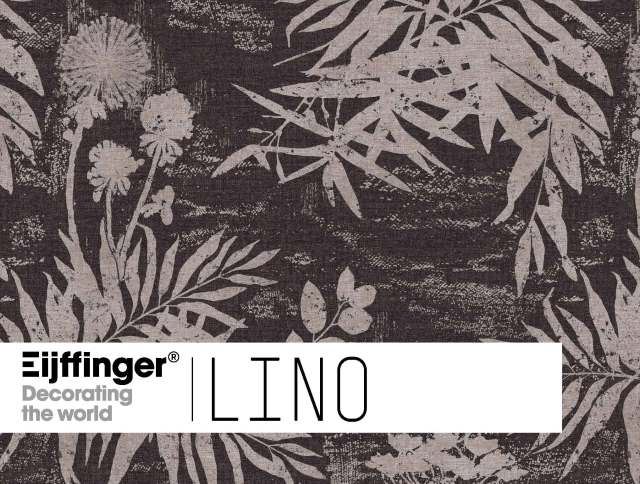 Express the power of a single colour with Lino: a homage to magical monochromes and patterns with a weathered look. Timeless, yet totally contemporary. Lino-cut designs in various shades of the same colour and the character of stonewashed linen blend to create an unexpected poetry.
Discover the rich subtleties of grey, blue, cream, green, teal-turquoise, greige and brown. The natural beauty of industrial linen, from anthracite to deep black, denim blue, from off-white and warm white to pure canvas, from celadon to dark bottle green, sea green to blue green, the pearl grey of the sky, mauve and dark earth brown.
The patterns accentuate the raw enticement of time passing, with weathered designs and rugged patterns borrowed from nature. A boundless universe with aged spheres, a vigorous and wide block design with a hint of Rothko, botanical motifs with a metallic and suede effect. Majestic hogweed, silhouettes of branches and cottony flowers and a geometric variant. Mysterious wallpowers with sumptuous umbellifers, a leafy woodland path and an endless sky and sea. Along with a painterly canvas.
Choose Lino for the power of a single colour… add harmony to your interior with effects that capture the ravages of time.