HITS FOR KIDS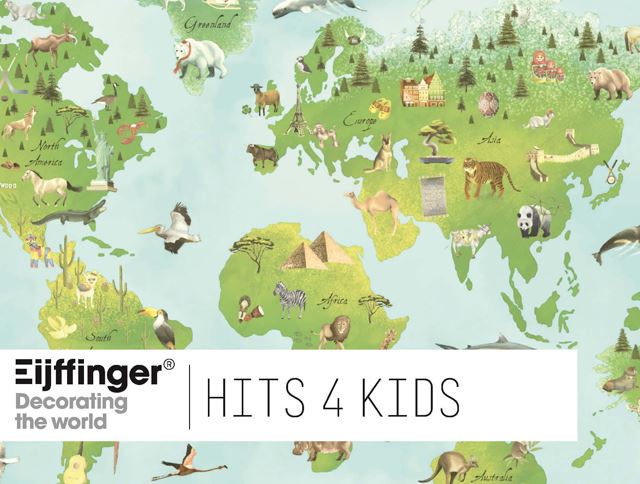 Journey around the world with Hits for Kids. Monkeys swinging through the tropical rainforest, giraffes trotting jauntily over vast African plains. A curious owl turning its head, hidden deeply in the Scandinavian forest.
Sail the raging seas of the world. On an expedition to uninhabited islands full of secret treasures, hidden for centuries beneath the pearly white sand. Experience a day at the zoo in Central Park, the traffic rushing by past the houses. Can you hear the sirens? Graceful silhouettes moving behind the windows, you hear fragments of music. Like a ballerina you dance through life, for the first time you feel butterflies in your stomach. The diary lies open on the table.
Hits for Kids brings the wide world to your home. From small adventurer to headstrong teenager, in the rich choice of font styles, with a large range of patterns and colours every kid will find his favourite. Create your fantasy world in your own room, with Hits for Kids as the perfect backdrop.