GRENADA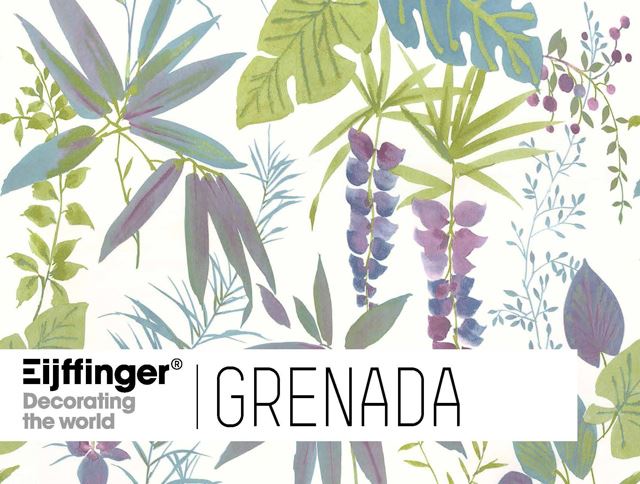 Dark clouds gather above the green hills of the island. From the hammock on the porch you can catch a glimpse of the ocean. You smell the heady aroma of tropical herbs, the rhythm of the raindrops slows to a trickle. The sun breaks through.
Grenada is a collection reminiscent of a tropical rain shower of fluid sunshine, full of refreshing splashes of colour and water. Be carried away by the handpainted water colours and vibrant patterns. Fanning leaves, fine tendrils, intriguing geometric patterns and flamboyant flowers are delicately caught in an enchanting watercolour technique.
Soft shades of grey, yellow, pink, green, blue and red splash nimbly apart, whilst lush patterns nestle up seductively against colourful backgrounds for a contemporary contrast. Live your dreams at home and let your walls flourish with Grenada.