CHARM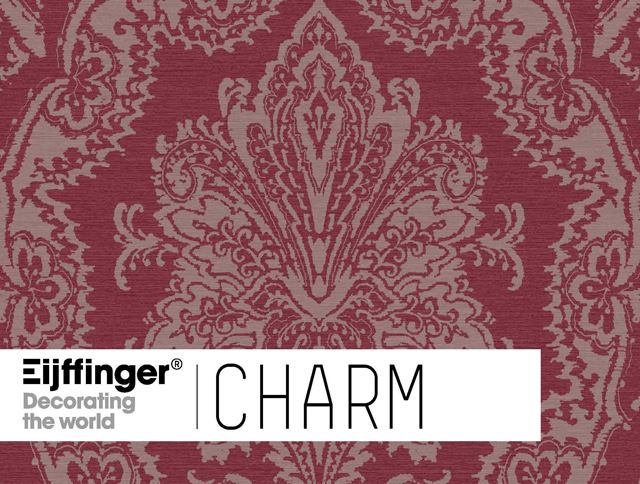 A romantic high tea over the weekend, amidst the flowery splendour of an English garden. Finely wrought iron chairs, a serving tray with a decorated china tea set. Soft colours and subtle scents. The peonies lightly swaying in the spring breeze.
At night, a cocktail in the seductive lounge. Decorated cushions on the soft couches, deep colours on the walls. A rich and warm atmosphere, vintage combined with new. The subdued light reveals an almost magical pattern.
Charm makes different eras melt into one another by means of pure attraction. A collection with classical ornaments, charming damasks and medallions in modern colours. Contemporary flower silhouettes, grand geometry and magnificent stripes.
A rich range of colours, with deep shades and delicate hues. Suede, crayon, metallic, and gloss. Original and contemporary, with a variety in materials inspired by antique patterns from the rich past. Charm casts a spell on your interior with present-day luxury.