In the style of... Eva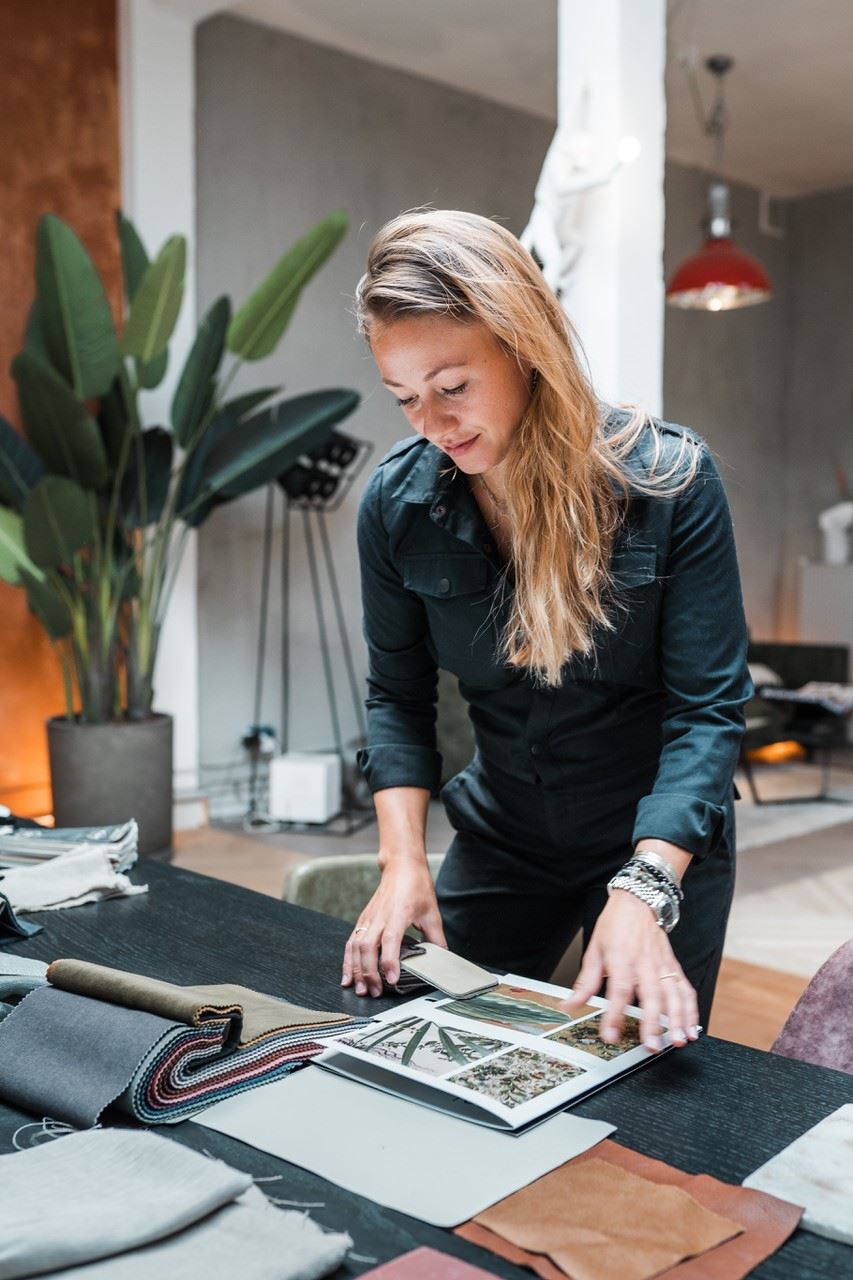 This time, our inspiration blog welcomes stylist Eva van de Ven, Instagram: @evandevenstyling. Eva has spent 10 years working behind the scenes as a set dresser and art director, a job that means being in tune with other people's tastes and personalities. A talent that's incredibly useful in Eva's current job as a stylist for the vtwonen TV programme 'Weer verliefd op je huis'.
Eva loves to create playful interiors by mixing styles and blending old and new ideas. Each interior is a unique combination of colours, materials and shapes translated into a base, decor and styling. Eva's vision is that an interior should reflect your personality, and be a place where you feel completely at home. That's at the heart of all of Eva's interiors. And empathy and sensitivity are vital elements of her interior styling philosophy.
How did your passion for interior design come about?
Even growing up, I had a passion for interior design. When I was a kid, I'd often give my little brother's room a makeover. I did the same with my own bedroom, restyling it every month. While I worked side jobs at a fish market and in a nightclub, I got lots of ideas for my dream home which I turned into a scale model, and inspired me to study Spatial Design at the SintLucas academy in Boxtel.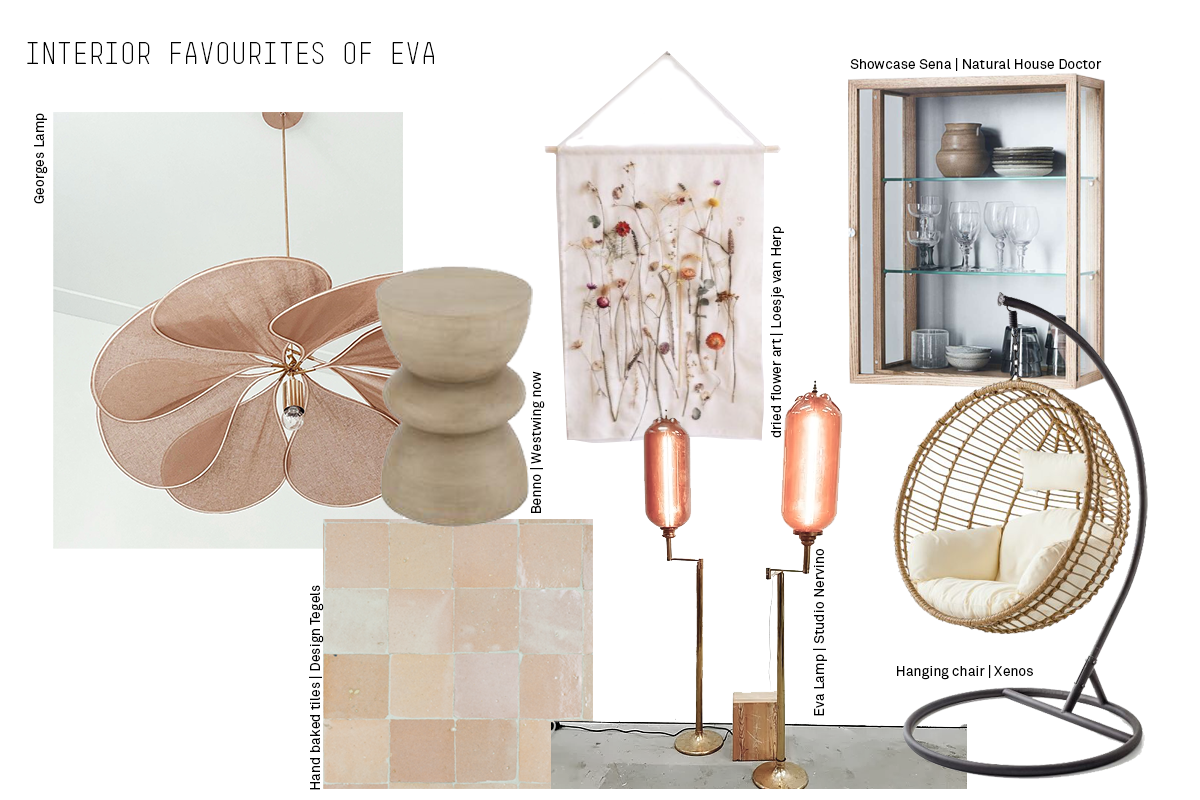 What makes you happy when you look at your own interior?
That it's an expression of me. A story of my life so far. You'll see influences from my travels, as well as elements that I think are important for a pleasant living space. Things like making sure the space feels welcoming, that it instantly puts people at ease, and helps you to recharge and unwind. But I also love having stones and the right scent in my home. I like my space to feel lived in. I don't mind the odd memento of fun birthday parties—they're memories to treasure.
How did the basis of your interior come about?
I even took a few items that are now in my interior, from my family home. Including a chair from the set of the Dutch soap GTST, where I started my career, a cabinet I found left out on the street and pimped with tiles and a hand-knotted carpet that I brought back with me from Marrakech. But I paired them with several new items including a couch and lighting. I believe that you create your basis by choosing accessories you really love. Then, pick certain colours or materials or additional items to tie everything together for a unified look.

If you had to make a choice from the following statements, what would you choose?
Colourful | Neutral
Floral print | Animal print
Basic | Classic
Geometric | Botanical
Industrial | Romantic
Abstract | Realistic
Animal print | Geometric
Graphic | Etnic
Dots | Stripes
Self-adhesive circle | Mural (wallpower)

Do you have a colour palette that you try to stick to?
In my own home I don't really stick to one colour palette. Colour is a useful tool for pulling a look together, but it's not a must. Colour is a very personal thing, and when I'm designing an interior I always ask which colours the person is most comfortable with, and which ones they'd rather avoid. And take their likes into account. I also make sure there's always enough space for new (personal) items. Items bought on holiday, or that belong to the children. It's these unique details, not picking that one colour, that create that personal touch.
If you could redecorate your house now, what would you do differently and why?
I'm currently living in a rental home but won't be able to stay here for years to come, so I haven't done everything I'd like to do. Which is a bit of a shame. Can't wait until I have a home of my own and the opportunity to create the interior I've always wanted.