In the style of... Emily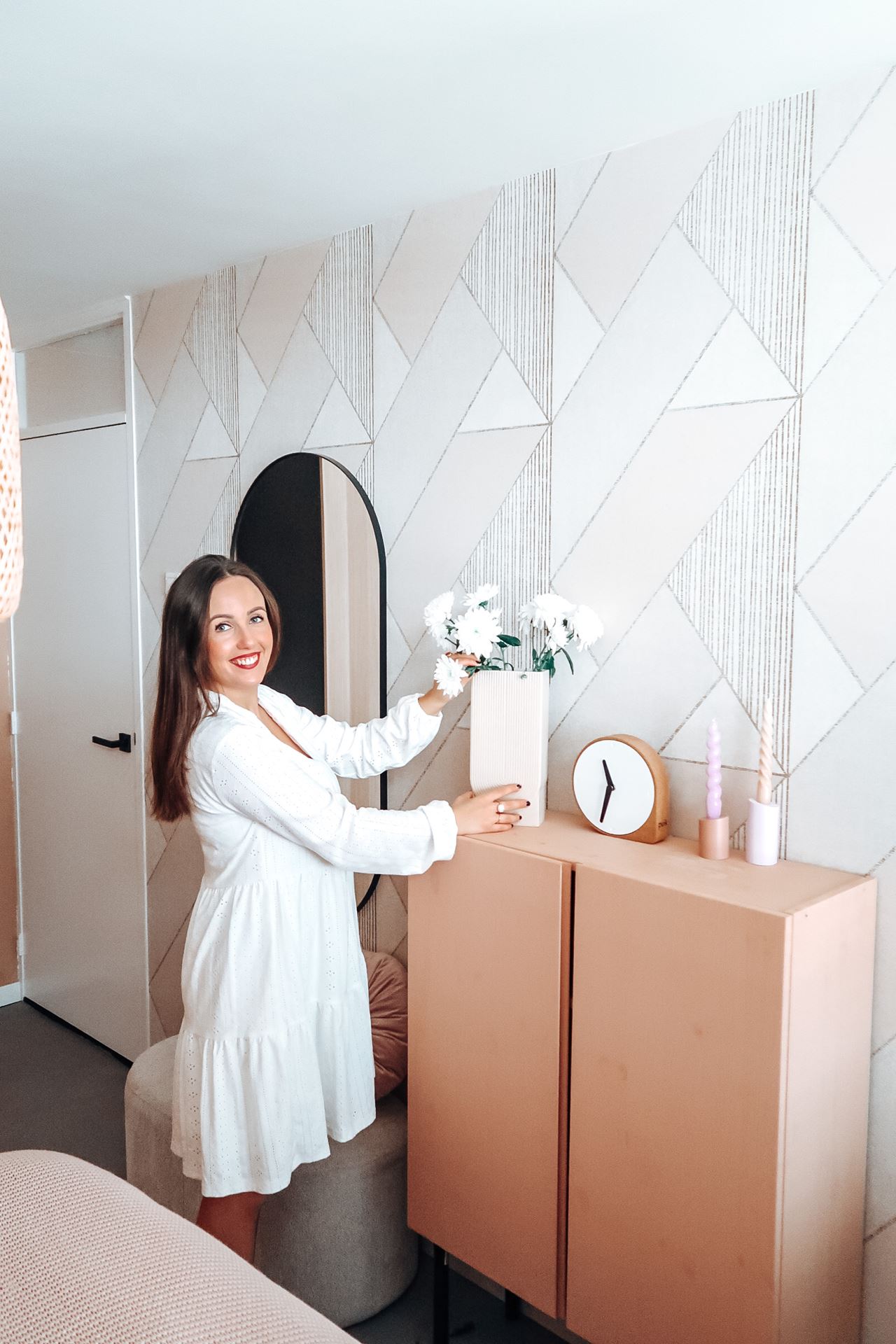 For our second inspiration blog we've invited young, energetic Emily (26) who, in addition to providing children's first aid courses is mad about interior styling. Check out her Instagram, @huizeslob for her daily dose of inspirational home décor pics and fun DIY tips. Emily lives with her husband, two sons and two cats. They moved to a new house in June, and immediately started on the renovations. It was quite a struggle, juggling a 6-week DIY marathon with a new-born and a toddler. But with the help of close family and friends it was a blast! Curious to discover Emily's interior choices? Read on…
How do you turn a living room corner into a play area?
I think the main thing is to keep things coordinated, so stick to the same scheme as the rest of the room. Put up a couple of fun posters or other wall decoration. And add storage space. I still love our long wall cabinet. It's so easy—I tidy the toys away there every night, out of the way.
What sparked your passion for interior design?
I have always been interested in it, as a child I always wanted to change my bedroom. Now in my own new house, I like it even more because we have more space and I can create more cosy nooks.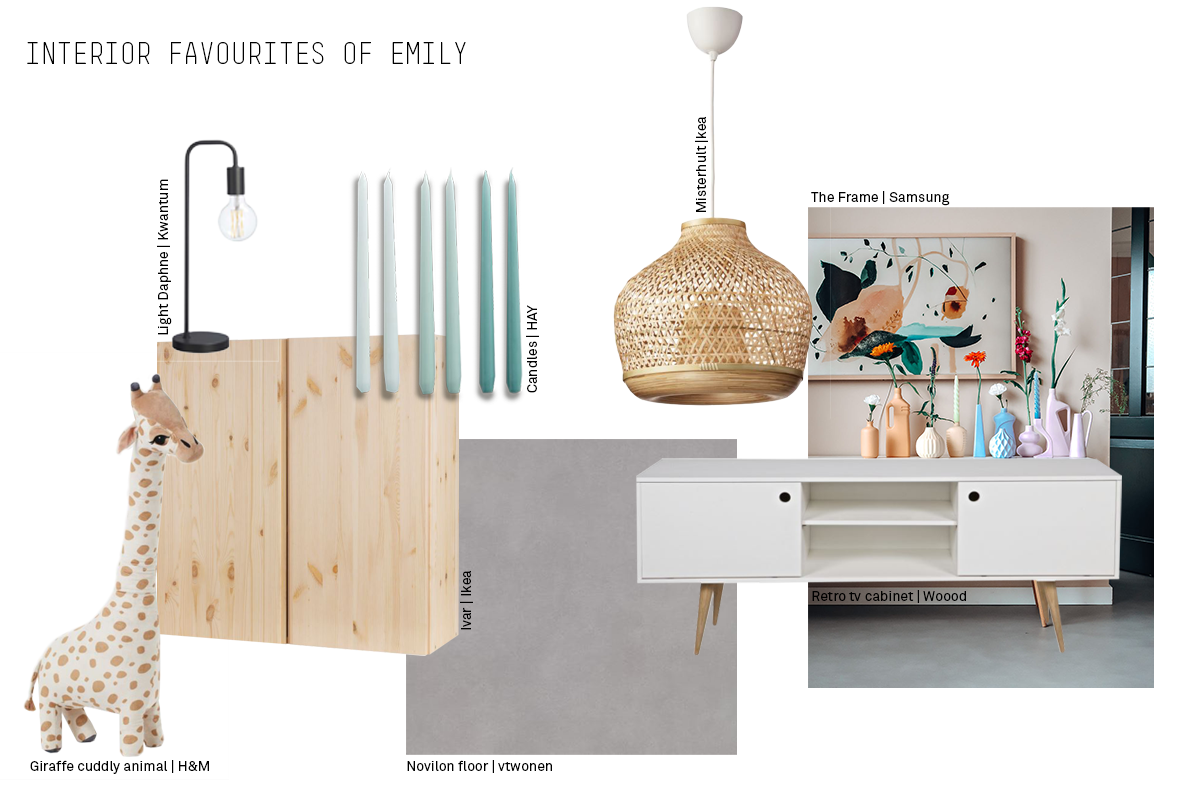 What's your favourite corner of the house?
The dining area, where we often sit together. It's where we eat, make craft projects, and play games. And the bathroom—it's fantastic. We've recently had a bath installed and replaced all the old accessories with ones in black.
What is the basis of your interior?
For us, it was about plastering the walls. I love Scandi design but wanted to give it a twist by adding a pop of colour. My husband's fine with it and lets me explore my creativity. And he loves the prints. We love things that are a little different. For inspiration I look at interior magazines, Instagram and Pinterest. When I see something I like, I often try it out right away.
What's an easy way for someone who loves your style to use your ideas in their own interior?
Pick neutrals for your base. Choose a quiet colour for floor, walls and furniture. You can change it up later. For instance, we thought the corner in the living room was 'boring' so covered one wall with flower-patterned wallpaper. And added the accessories and wall decoration later.
Take your time, but make a decision, and just DO it! ;)
DIY
I've made a lot of our home accessories myself, or repurposed things I found. I often buy vases, candlesticks, and cupboards at thrift shops. I love making something out of nothing. And it can be really very simple. The other day, I spray-painted an empty honey jar yellow. And turned it into a unique vase. We cut a hole in the side of 1 of the white drawers, put the cat litter tray in it, so it's out of sight.