a summery interior
365 days of summer feeling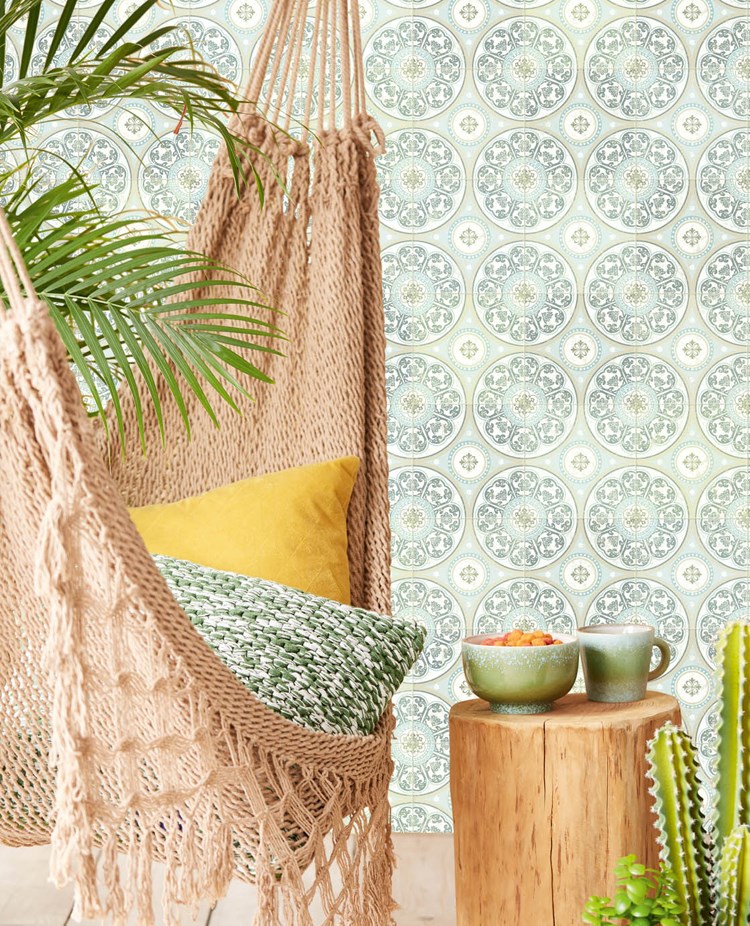 You can never get enough of that summer feeling. Bring summer into your home and enjoy the ultimate holiday feeling 365 days of the year.
By using light colours and natural materials, your humble abode will soon change into a true Ibiza palace. Gazing at soft cloud castles on the wall for hours. In summer, holding a cocktail. In winter, on the sofa with a cup of hot cocoa.
But think of colourful designs, too, for those can also bring a sense of peace to your summery interior. A pattern may look busy on the roll, but once it is on the wall it can also create a luxurious, relaxed atmosphere. Tip: keep it light and break up the pattern with a nice (big) plant.
Want more examples of a summery interior? You will find at least ten examples on this Pinterest wall. This way, you will be comfortably warm even in winter.