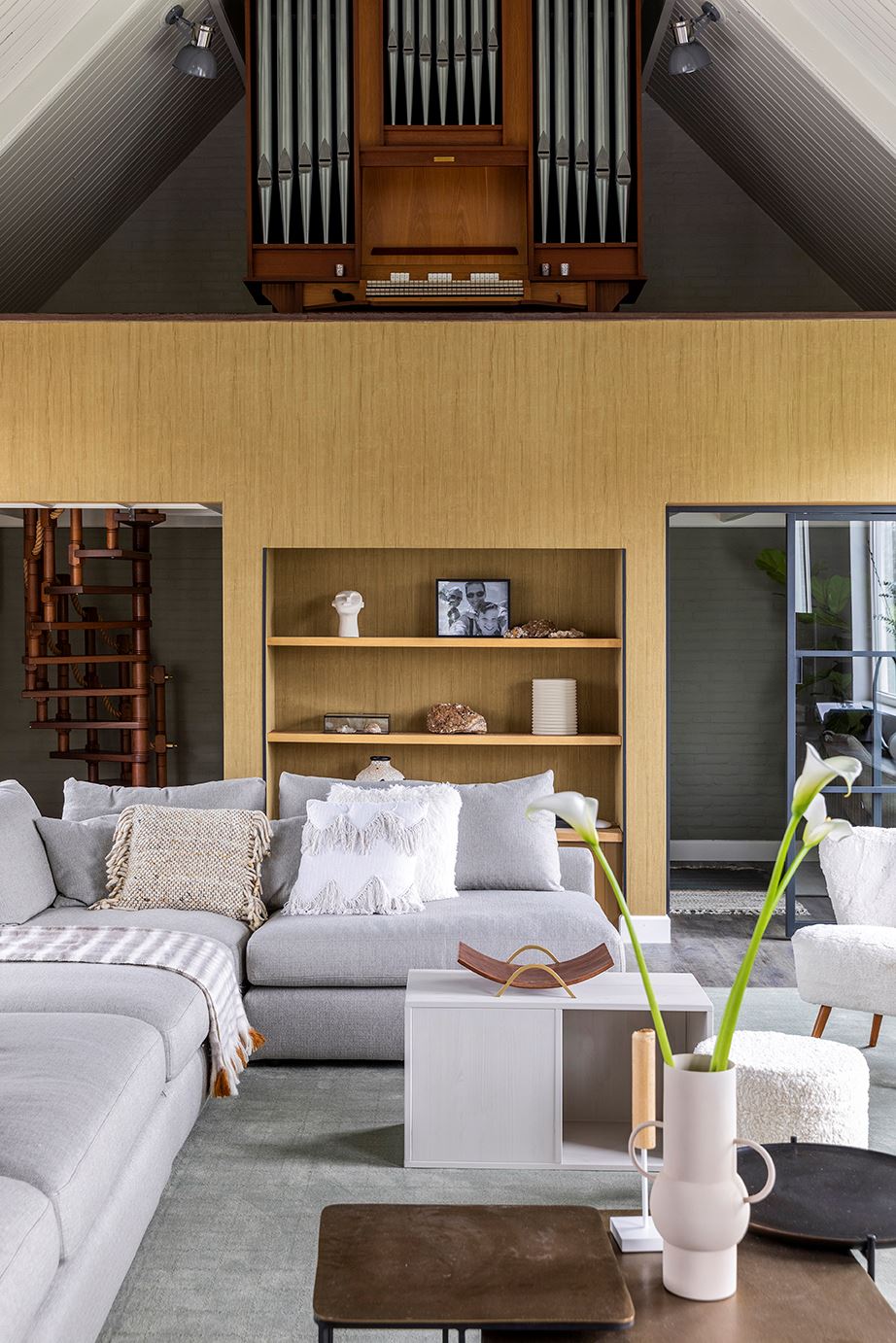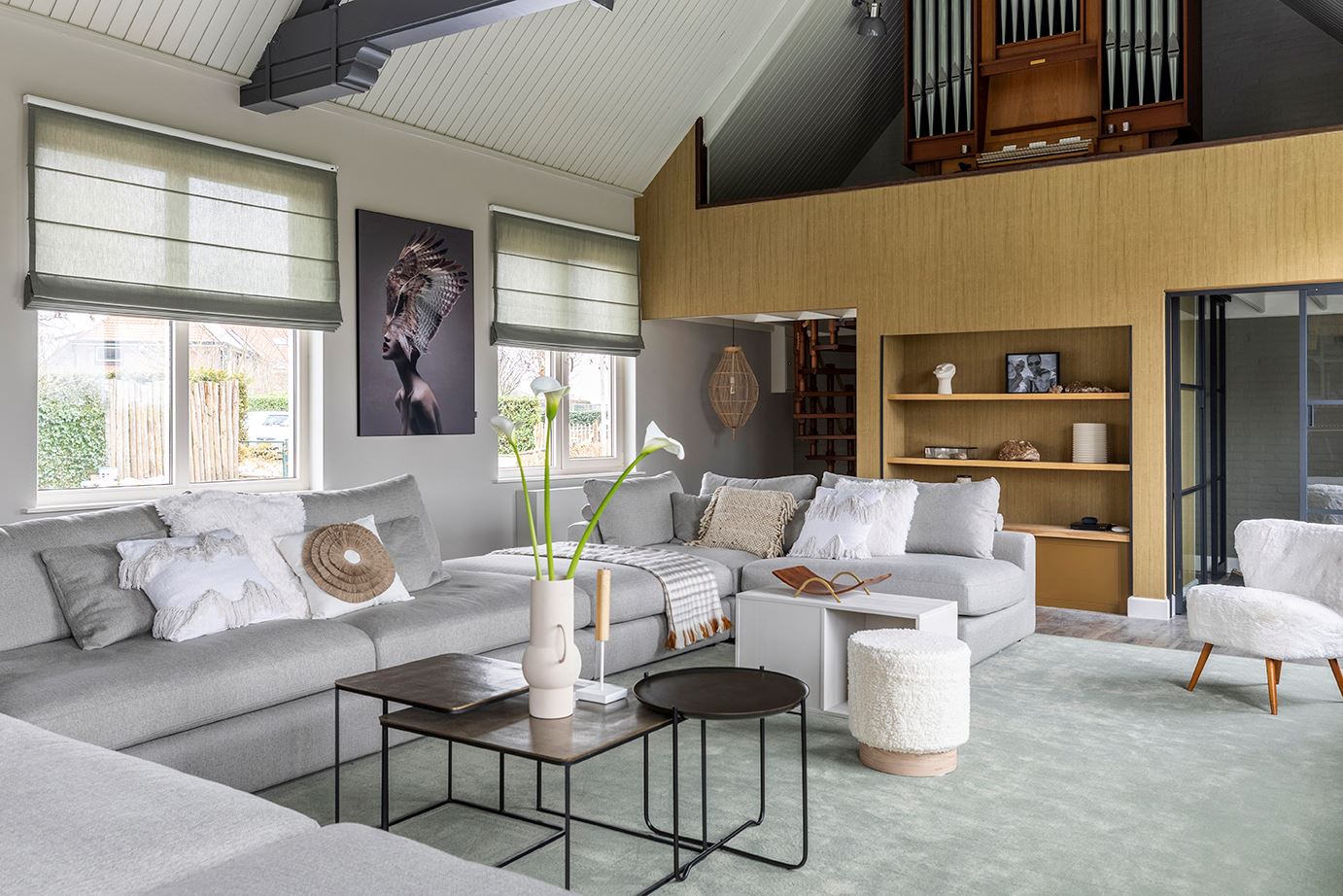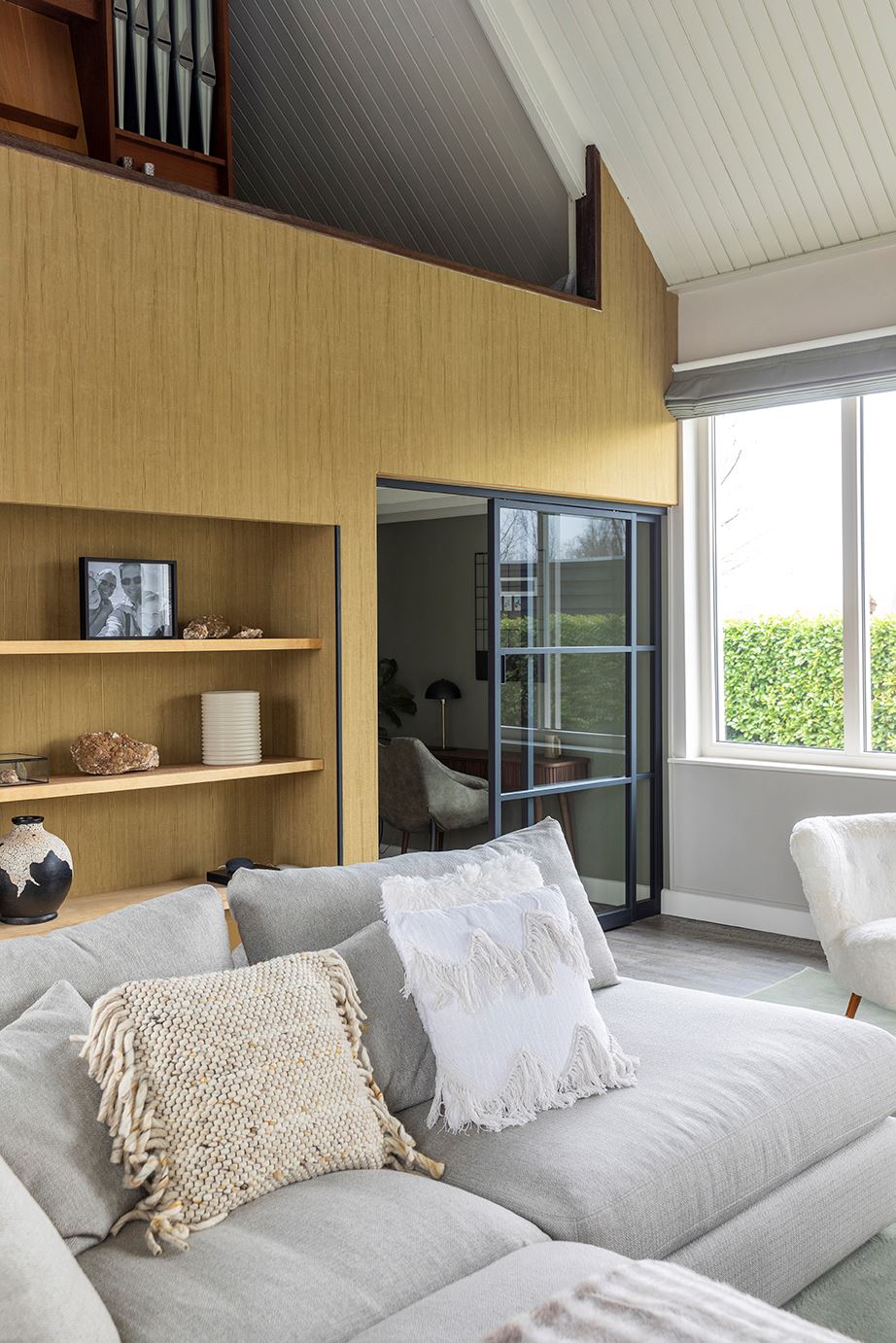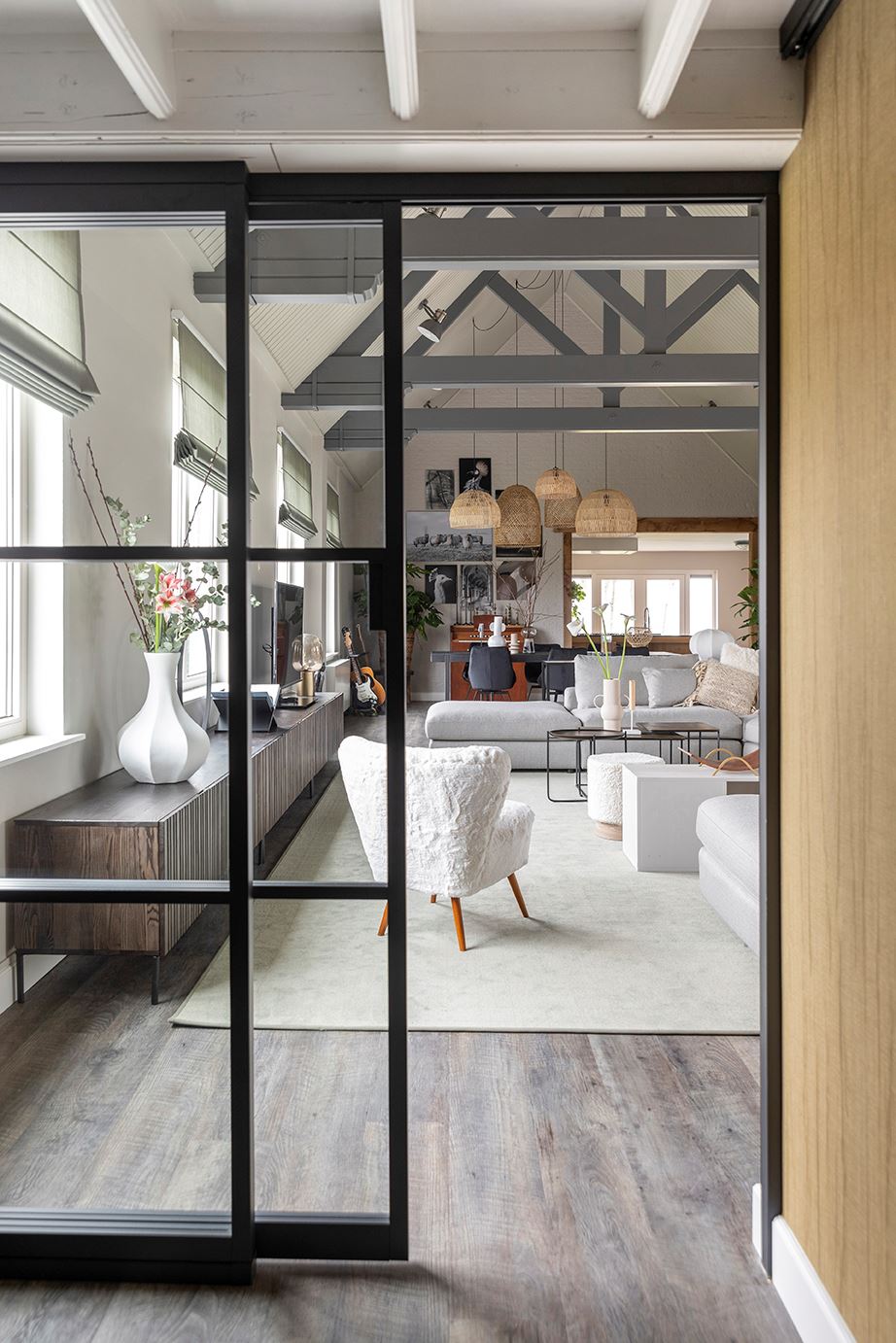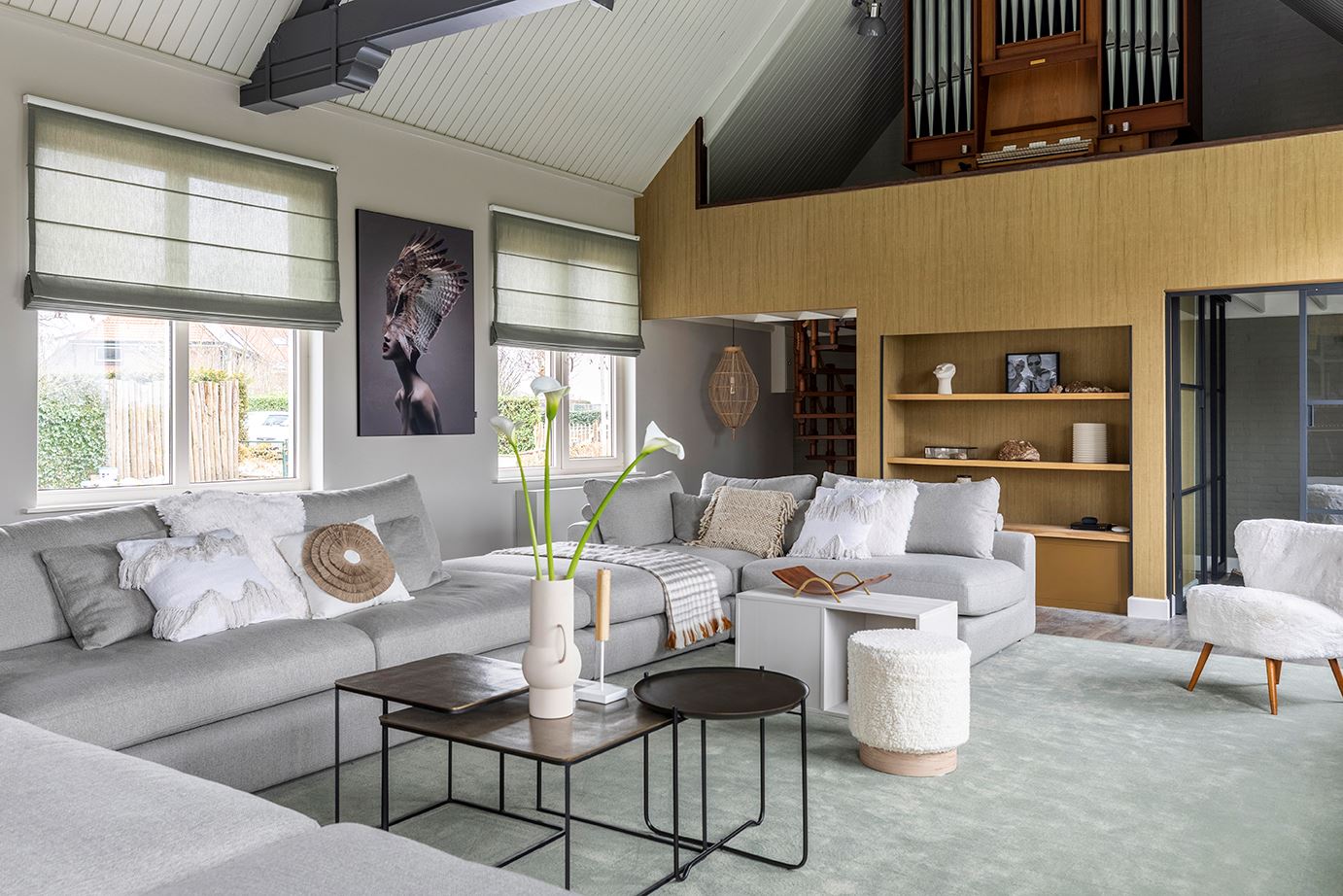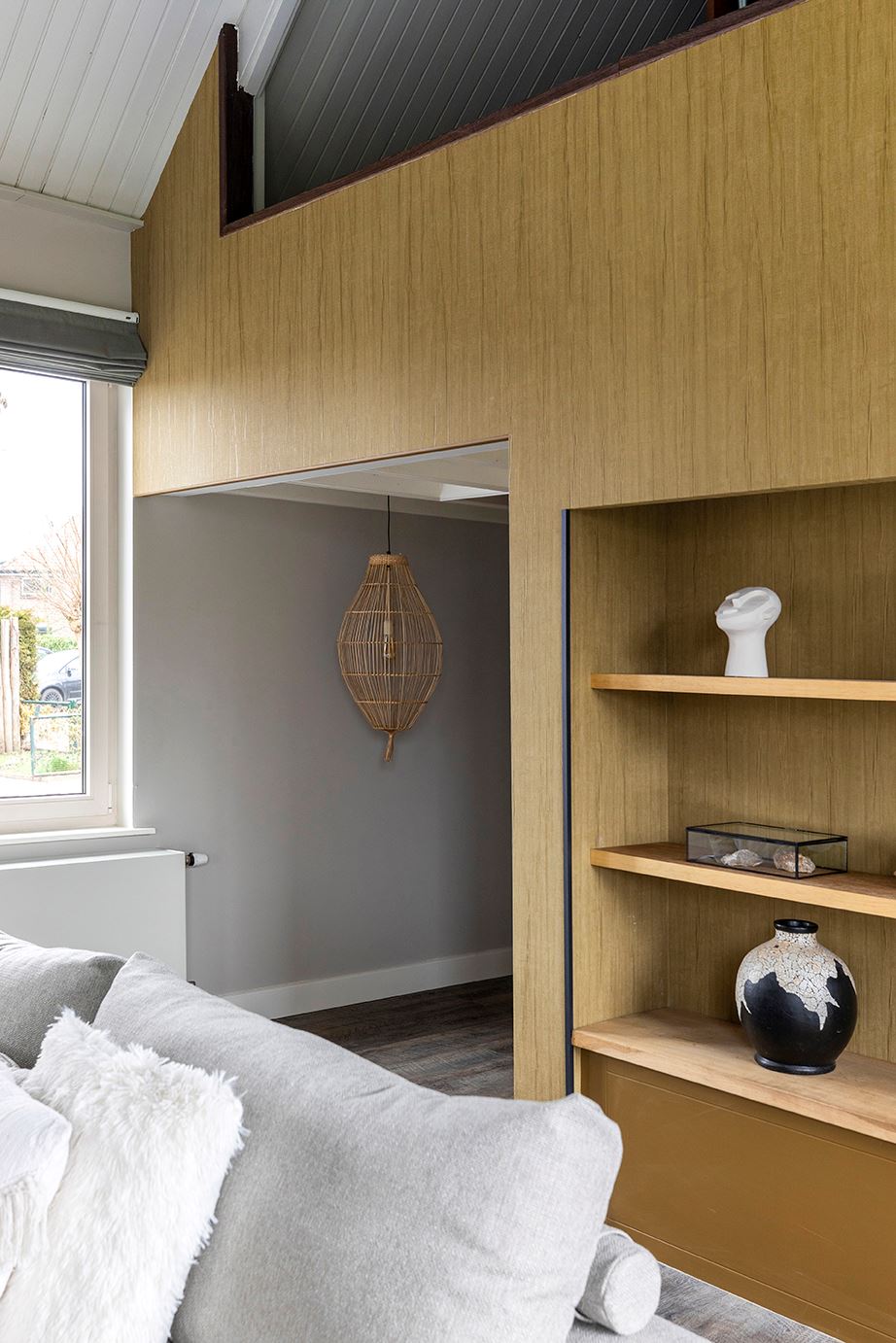 Season 14 - episode 8
vtwonen 'Weer verliefd op je huis'
Sunday, April 11, 2021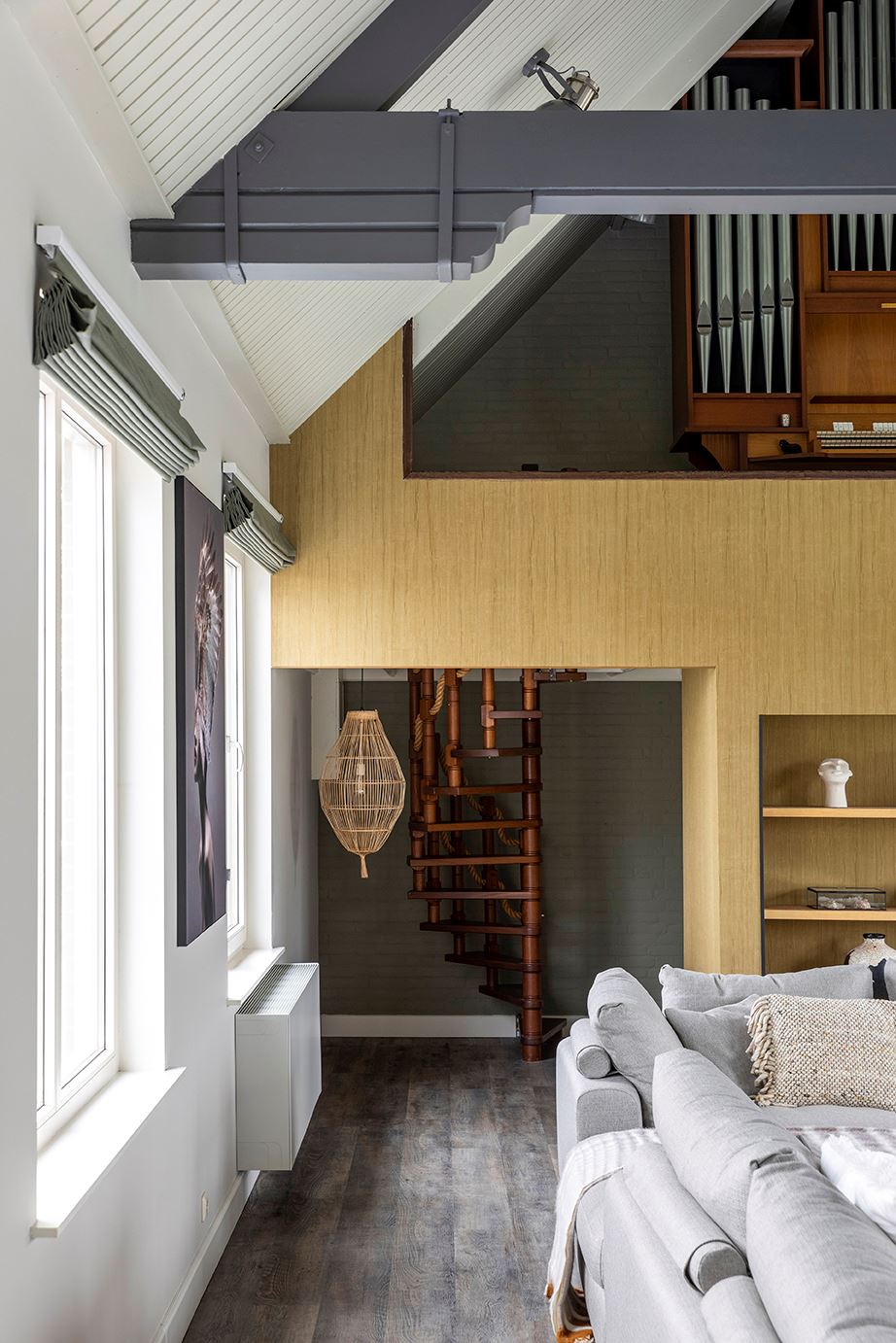 Five years ago, Dennis and Angela dared to do it. They moved from a completely new 1930s house to a ruined church in the village of Hank. It was their dream home. After years of hard work, the house is now completely to their liking. Except the furnishings. They have no idea how to decorate the enormous space in an attractive way. Angela would like to bring the outside in. She likes soft natural tones and materials. Dennis, on the other hand, prefers the 'hotel chic' style. How to combine this with an organ and a church bell on the roof ...
No challenge is too big for Eva and it shows! The organ is 'framed' by our beautiful pleated wallpaper from the Museum collection, item number 307337. The rich hue of the wallpaper in combination with a natural colour palette and warm brown wood ensures that both get what they love so much.
Wow!
Want to see more wallpaper from the Museum collection?