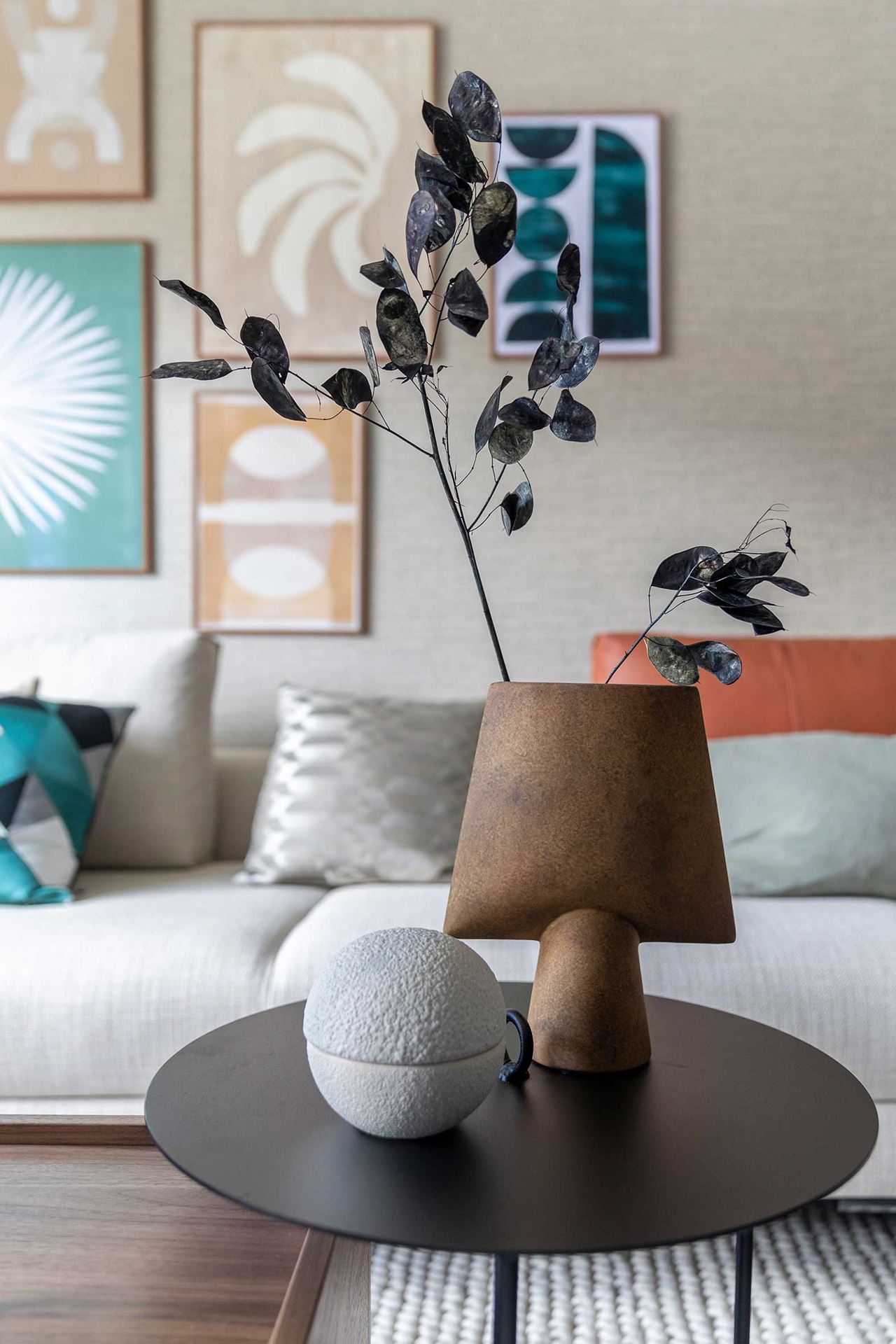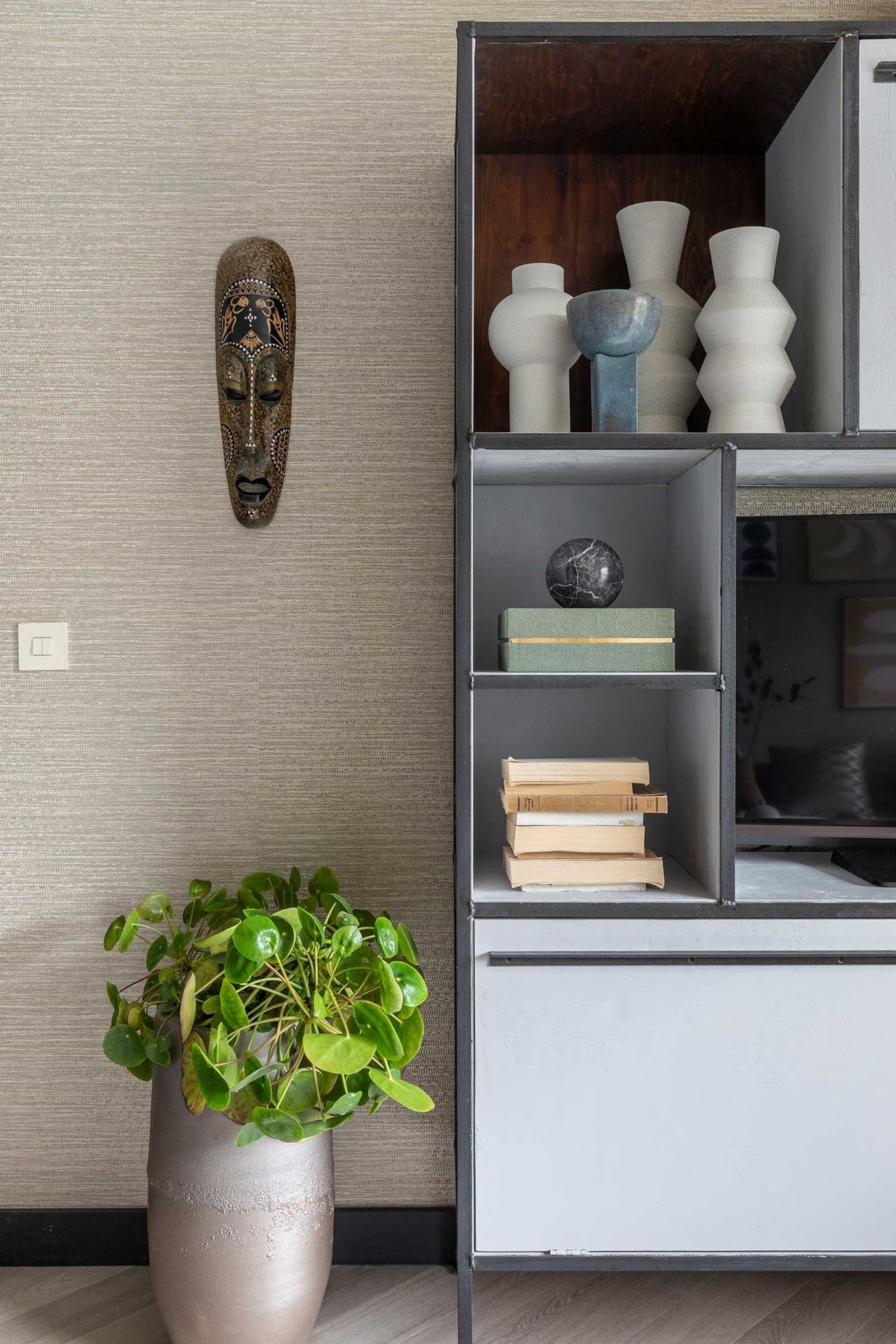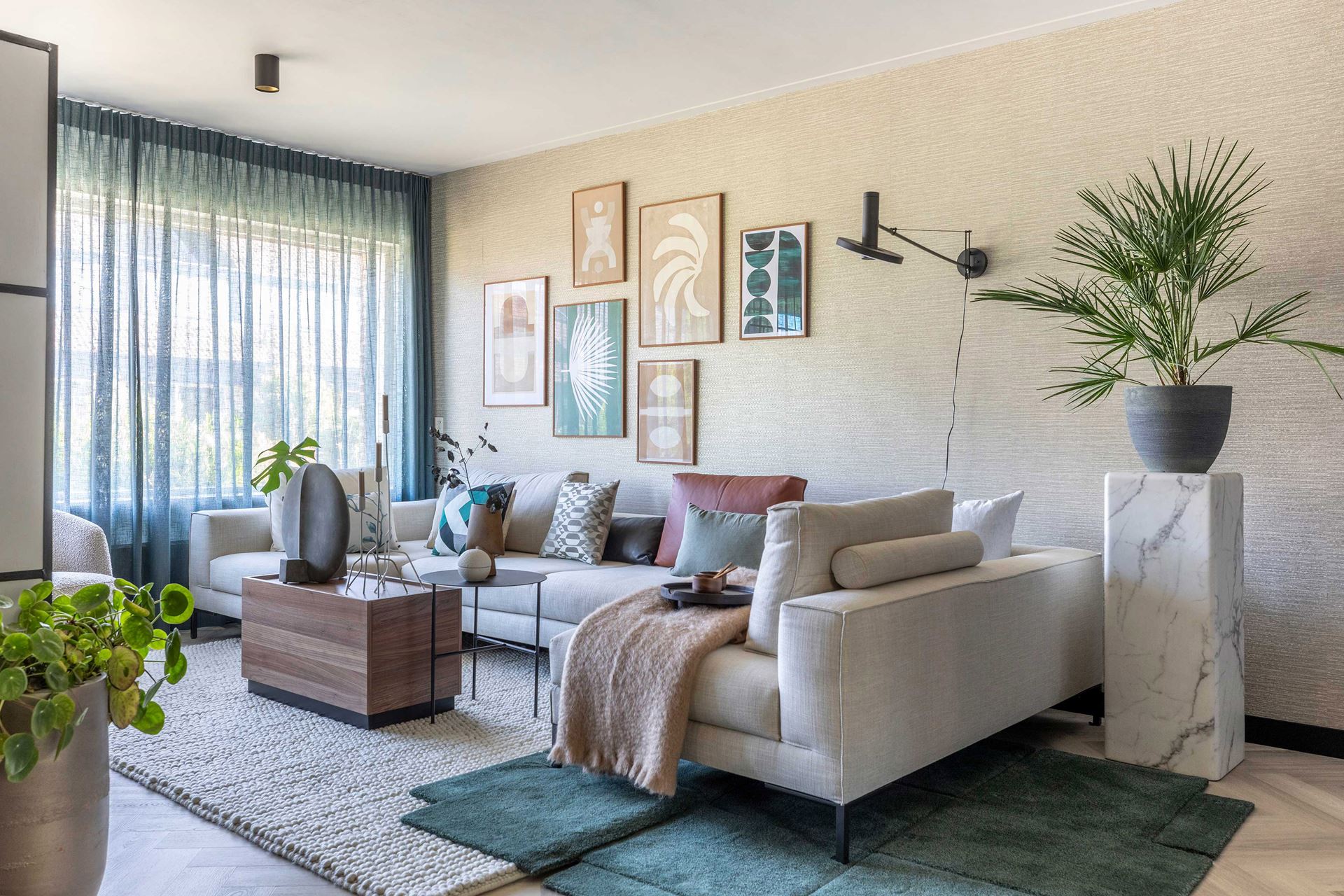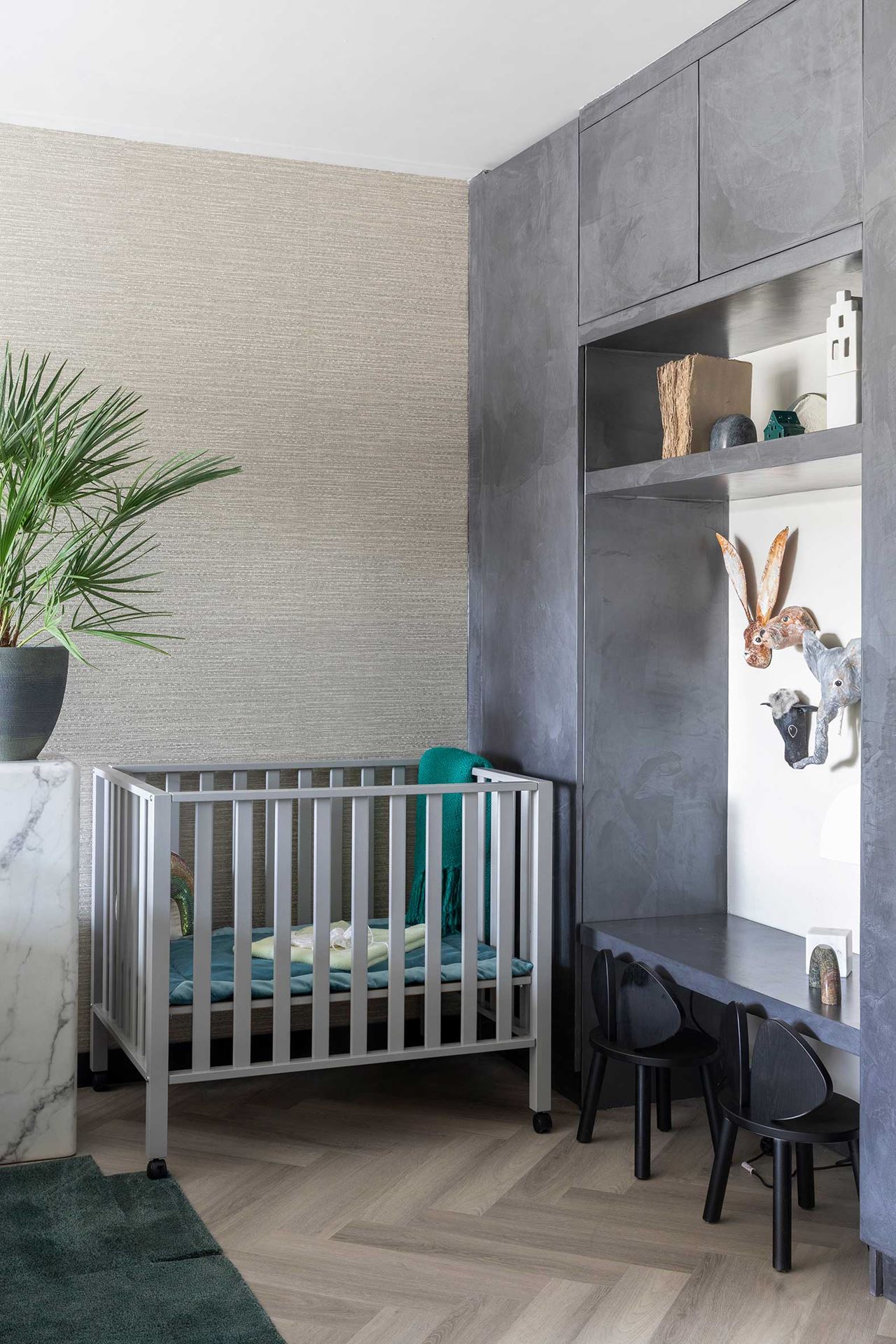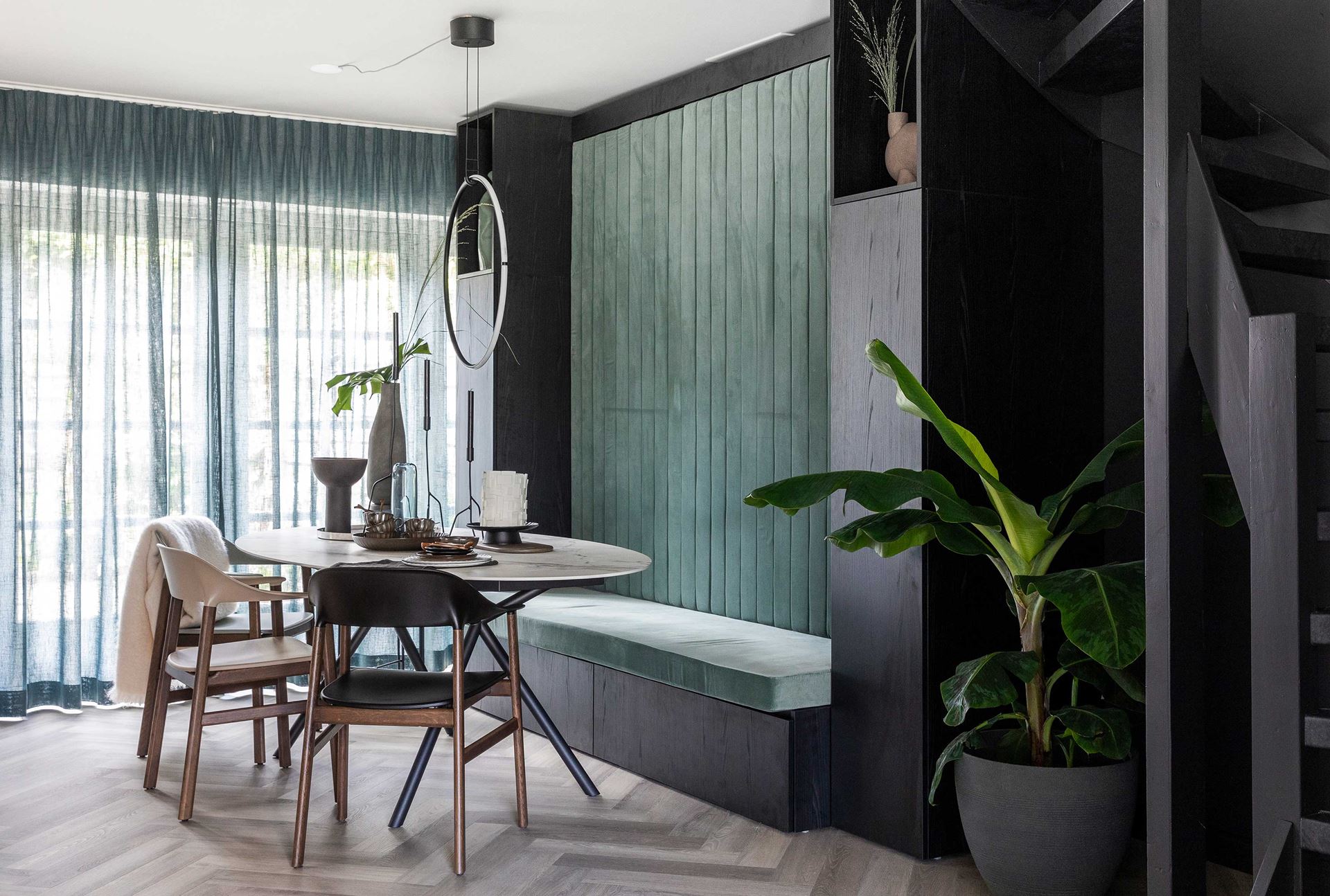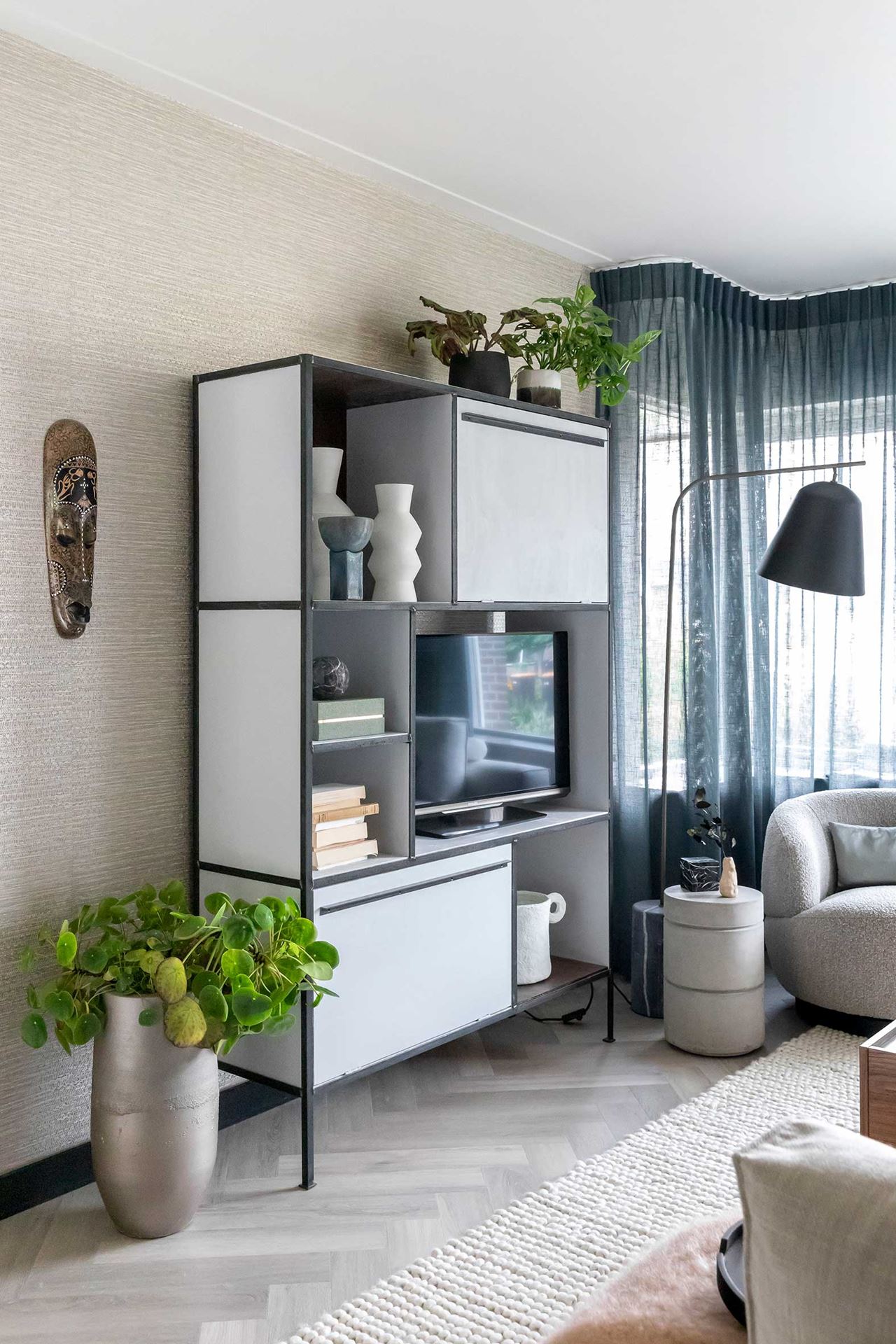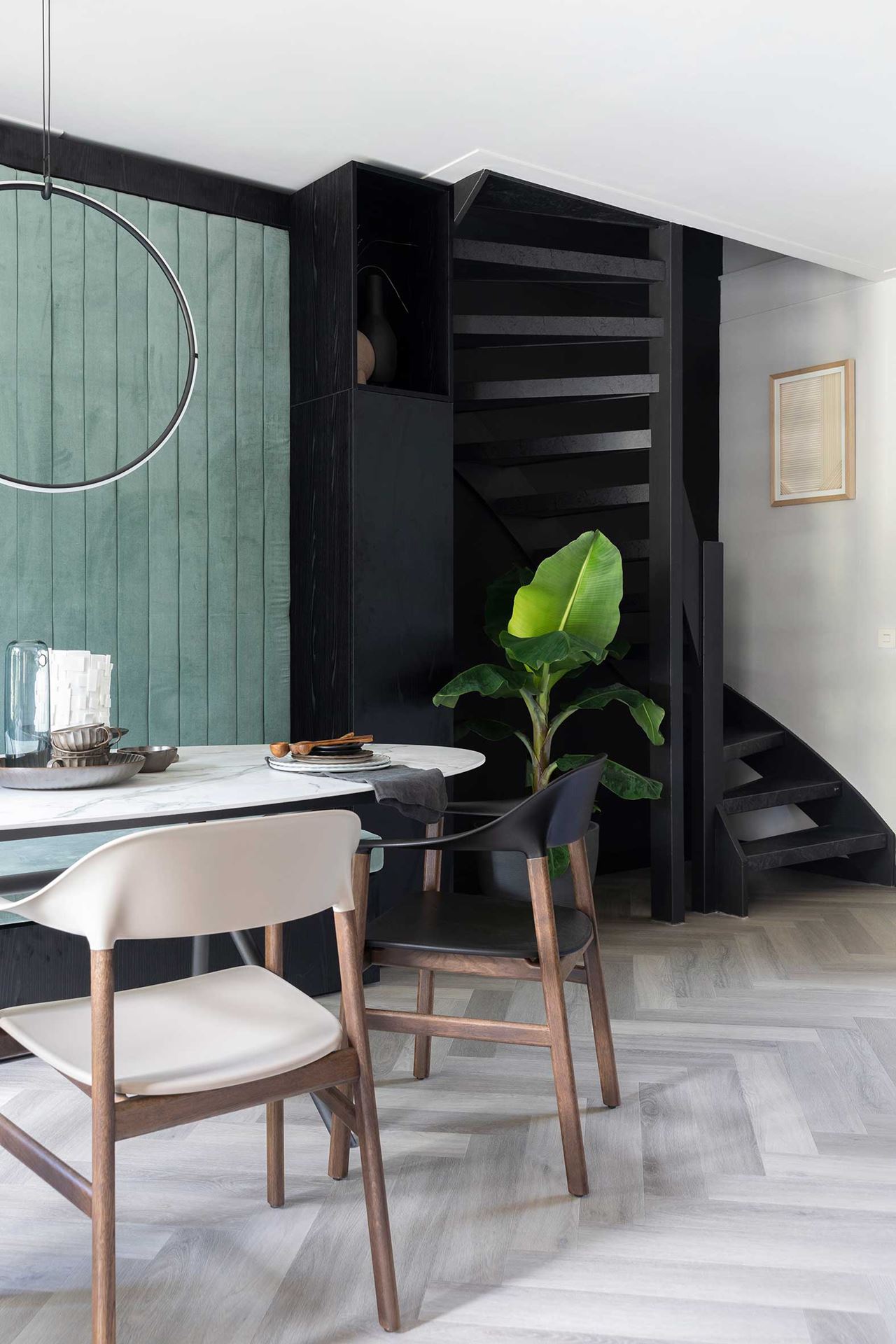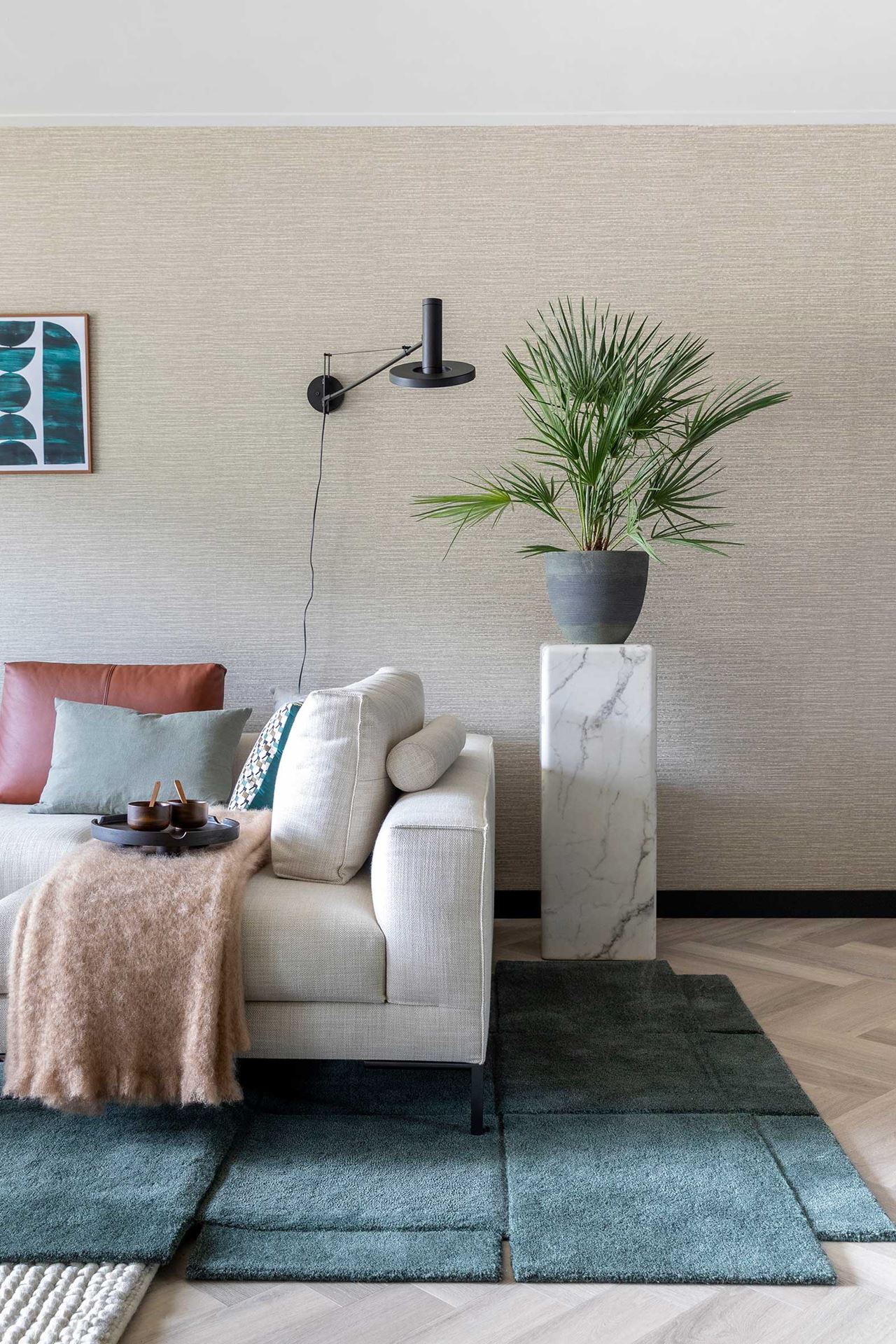 Season 13 - episode 3
vtwonen 'Weer verliefd op je huis'
Sunday, October 4, 2020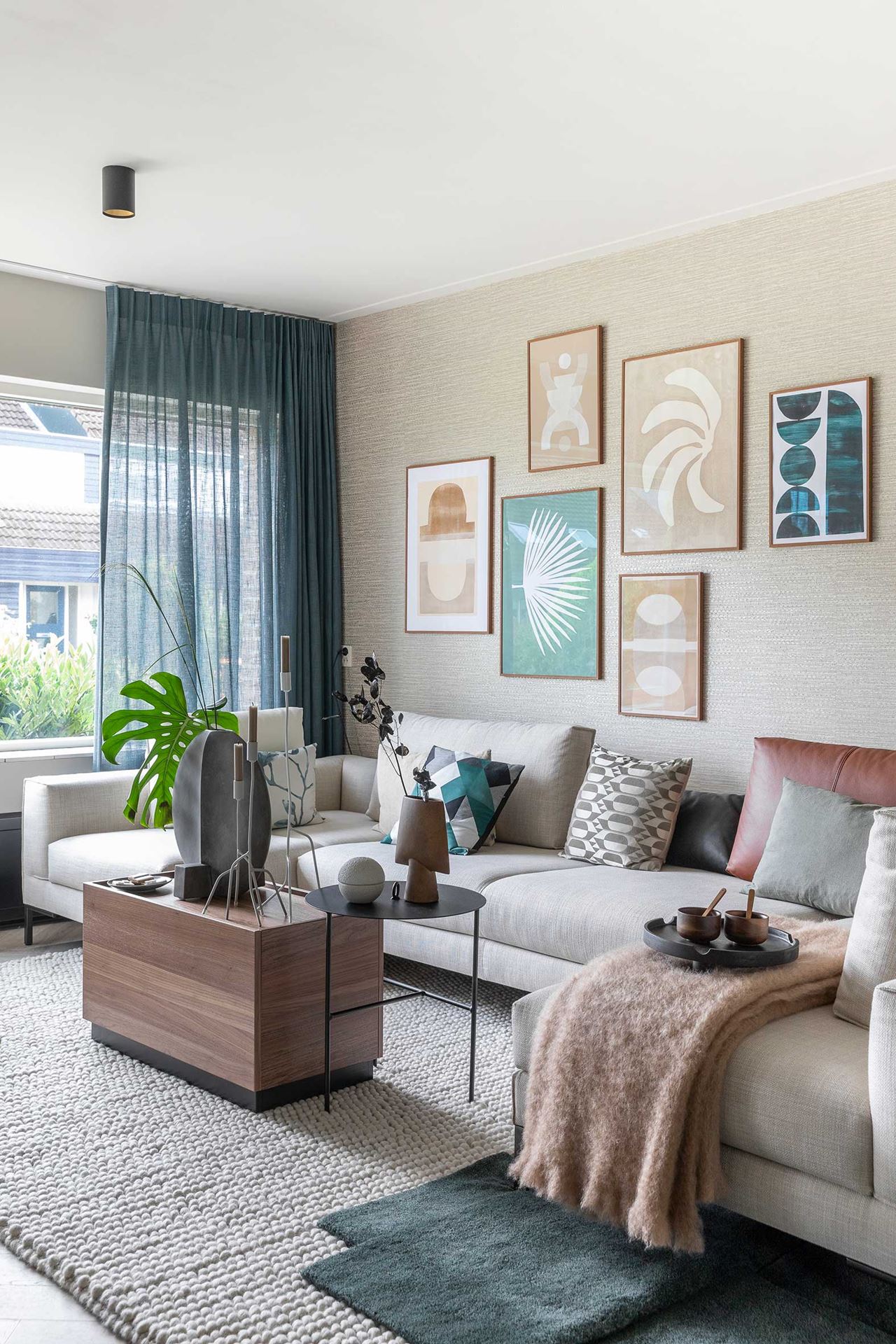 Stylist Liza immediately shows what typifies her in this first make-over. A warm and soft interior with volume and lots of accessories. The volume is in the furniture and the materiality. With a large lounge sofa, an oval dining table, a made-to-measure closet and hotel chic dining couch, the basis for this interior has been created.
Gert-Jan and Laura both showed a lot of dark colours in their moodboard. Liza included them in her design, but apart from the tough black staircase, she chose for a light interior with some heavier accents. Laura indicated that she loves wallpaper with a print. The subtle sand-coloured wallpaper on the two long walls in the living room are the key to the warm and soft atmosphere you feel in the house. The small woven motif in metallic of wallpaper 376040 from the Siroc collection suddenly plays a major role here and creates cohesion.
We think it is a perfect example of the added value of wallpaper!