In the style of... Frederique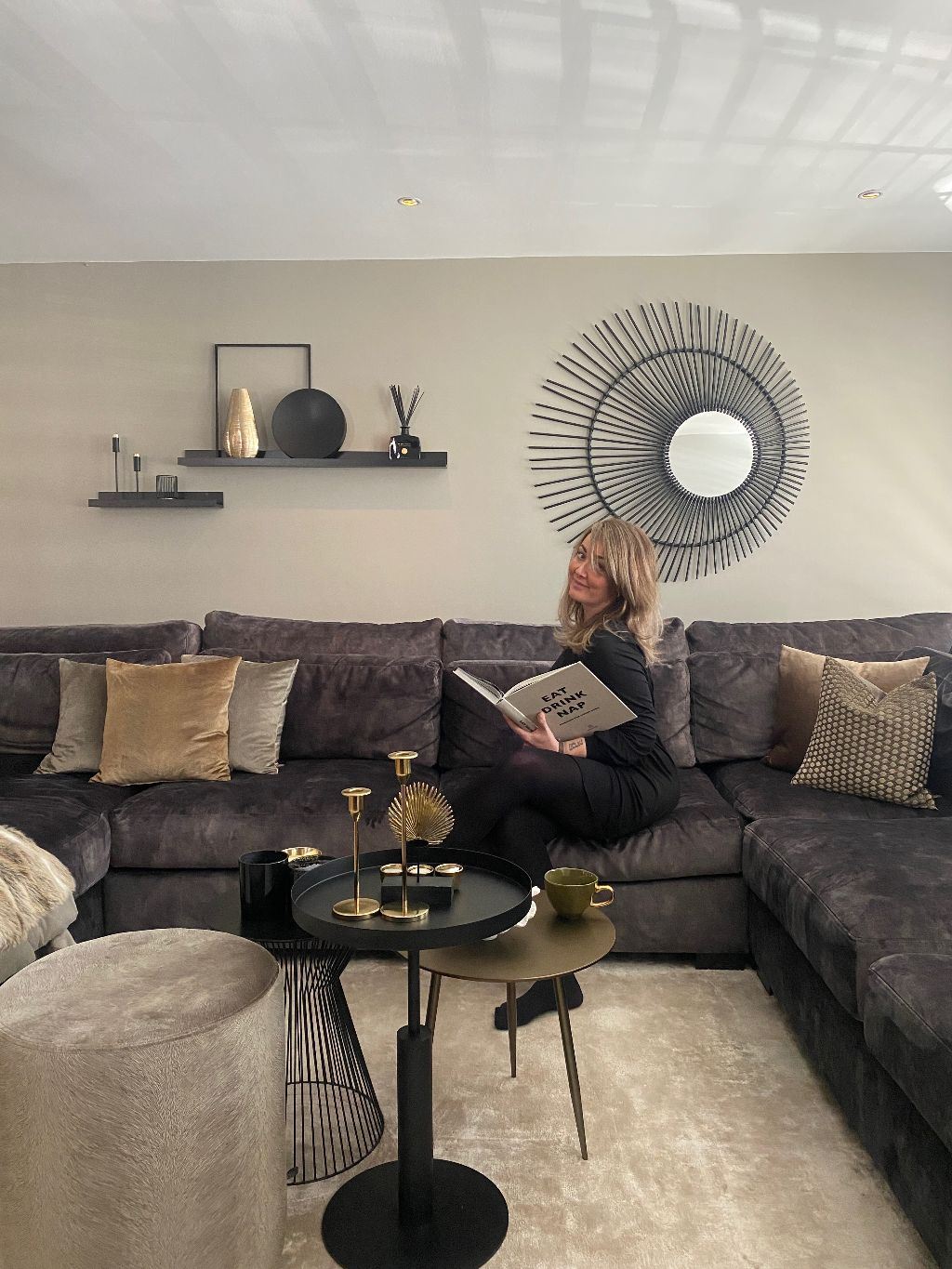 This month, we have a totally new interior style. We asked Frederique from @byfrederiqueinterior (instagram) for interior tips, and for the story behind her inspiring style. Frederique is 35 years old, married and the mother of a two-and-a-half-year-old son. She is crazy about anything to do with interior design. An uber-perfectionist, an optimist and a pleasure-seeker. Frederique finds inspiration in the books of stylists like Eric Kuster, gorgeous hotels and restaurants and, of course, on Pinterest and Instagram. Curious about her interior tips and preferences? Keep reading!
How did your passion for interior design begin?
As a little girl I was always busy with interior design, I played with dolls and in my room I made a sofa out of empty boxes and towels, I had a toy kitchen and a real nursery corner that I turned into a cosy niche for my dolls. When I was a little older I often visited the market to buy fabric to make cushion covers. I also decorated my bedroom walls... Using tiger print wrapping paper as wallpaper, and I painted a kind of spotted cow wall by drawing all kinds of black spots. Creative right? I could spend hours on end in The Sims world, not playing the game but decorating the houses. And my love of beautiful interiors keeps growing. Interior magazines, inspiring designers, hotels, restaurants and social media feed my passion.
What is your favourite corner / space in the house?
I think my favourite corner is "my" corner on the sofa; I always curl up in the corner with my plaid. Especially in the afternoon while my son's napping; that's my spot to relax. I like to watch vlogs, listen to podcasts, read a book or browse magazines. It's wonderful to do nothing. The space is just very zen and has a very chill vibe, very warm and homely, which makes it feel so good.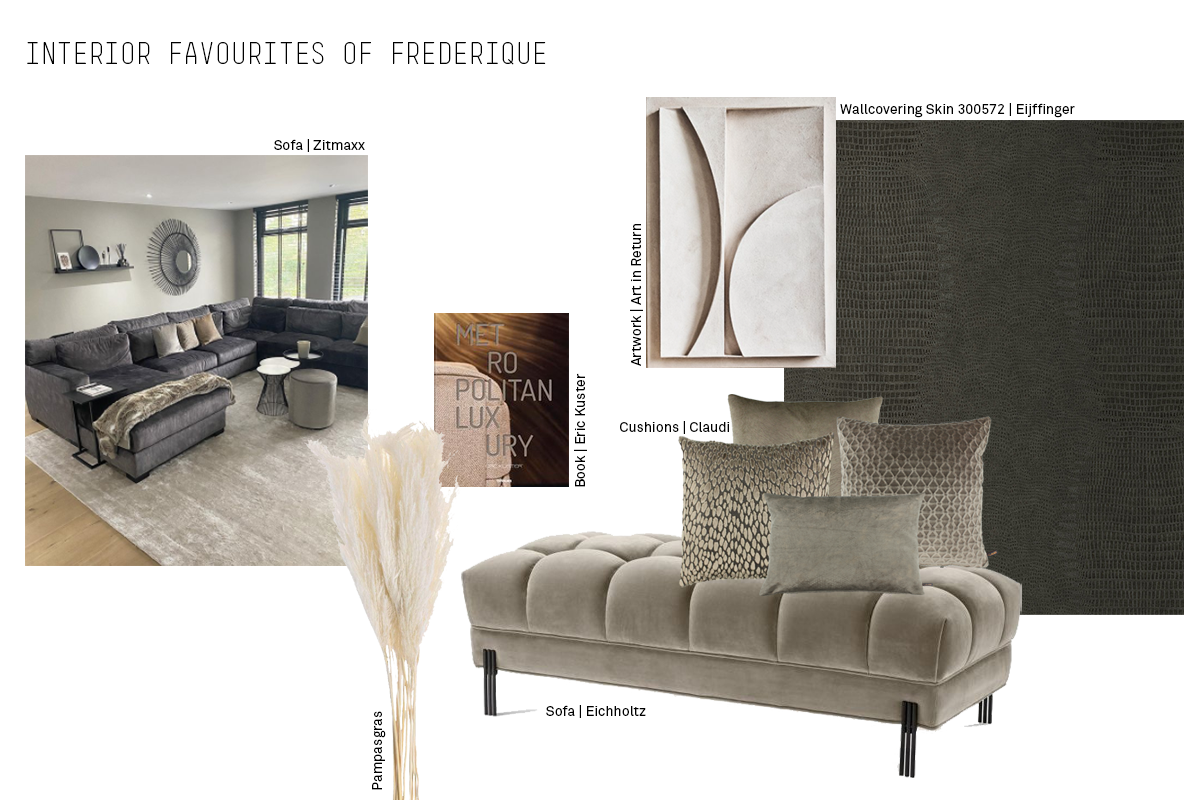 Do you have a colour palette that you try to stick to?
In our house, the walls downstairs in both the kitchen and the living room, are painted the same tones, and that unity creates a fantastic sense of calmness. I tend to stick to a colour palette of grey-beige tones with contrasts in black and a touch of gold. I love that palette because it creates a cohesive colour flow and radiates luxury. I wouldn't really use a super bright colour here. I'm a big fan of nude shades, also in my make-up and clothing.

If you had to make a choice from the following statements, what would you choose?
Colourful | Neutral
Floral print | Animal print
Basic | Classic
Geometric | Botanical
Industrial | Romantic
Abstract | Realistic
Animal print | Geometric
Graphic | Etnic
Dots | Stripes
Self-adhesive circle | Mural (wallpower)

Do you have a preference for a certain interior style?
I'm crazy about Eric Kuster's and Bertram Beerbaum's style. The large luxurious furniture, the lavish fabrics and materials, I love it! Many of their designs are for very large homes or luxury yachts, but I still find them inspiring, and use some of their ideas here at home.
How can someone who thinks your style is fantastic easily implement this in his / her own interior?
Start by picking one colour palette for an overall colour personality. Next, pick great pieces of furniture and accessories that match your colour scheme. Mixing fabrics and materials in the same shades creates a really luxurious feel. Here at home I pair high ticket items with more affordable pieces. You can give your interior a touch of luxury without always paying top dollar. Another tip: buy plenty of cushions, a nice throw for your couch, a statement rug, and lots of candles. A few handpicked accessories make all the difference. I also recommend always opting for larger items; avoid knick-knacks. They can soon look messy.