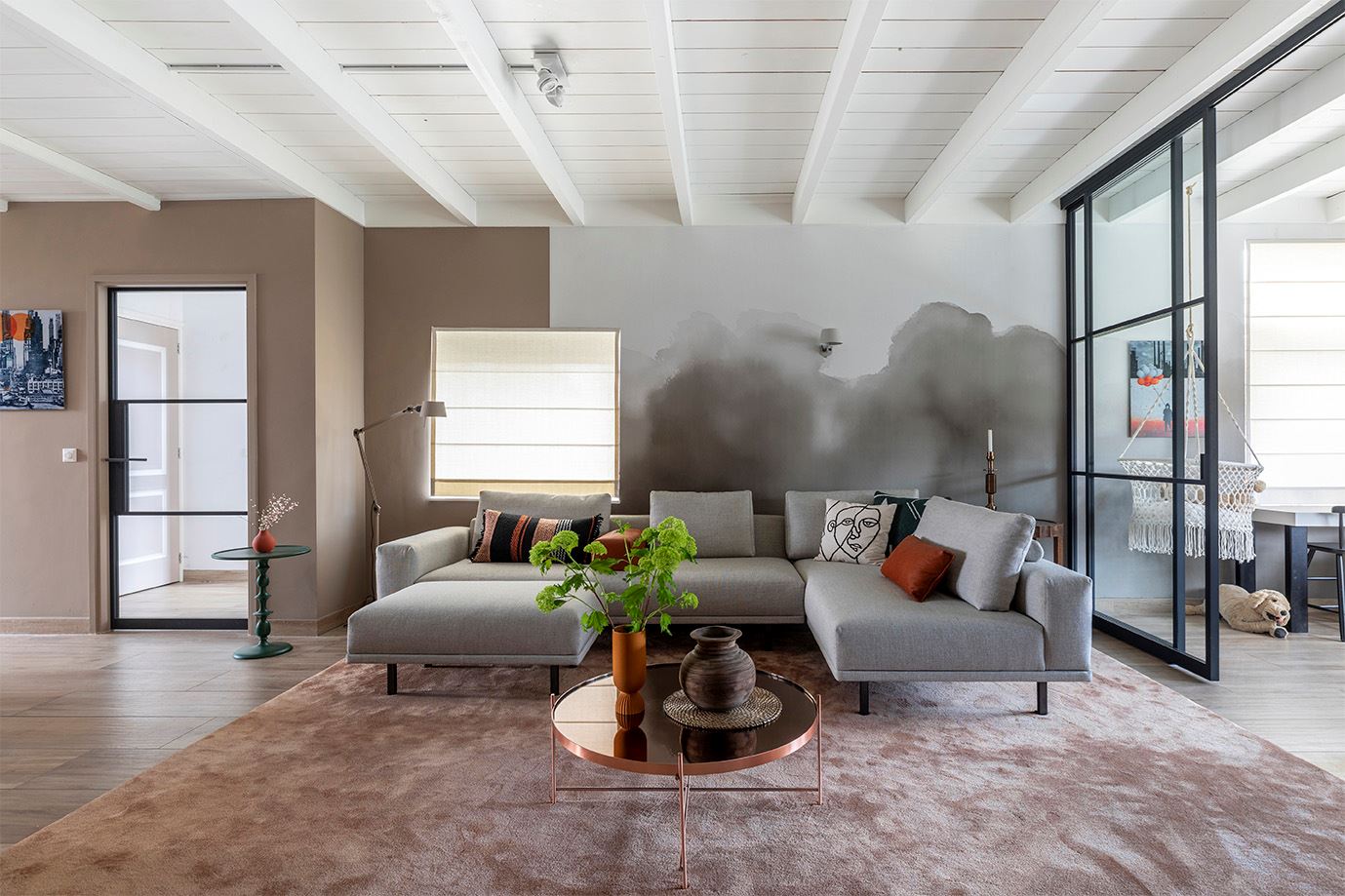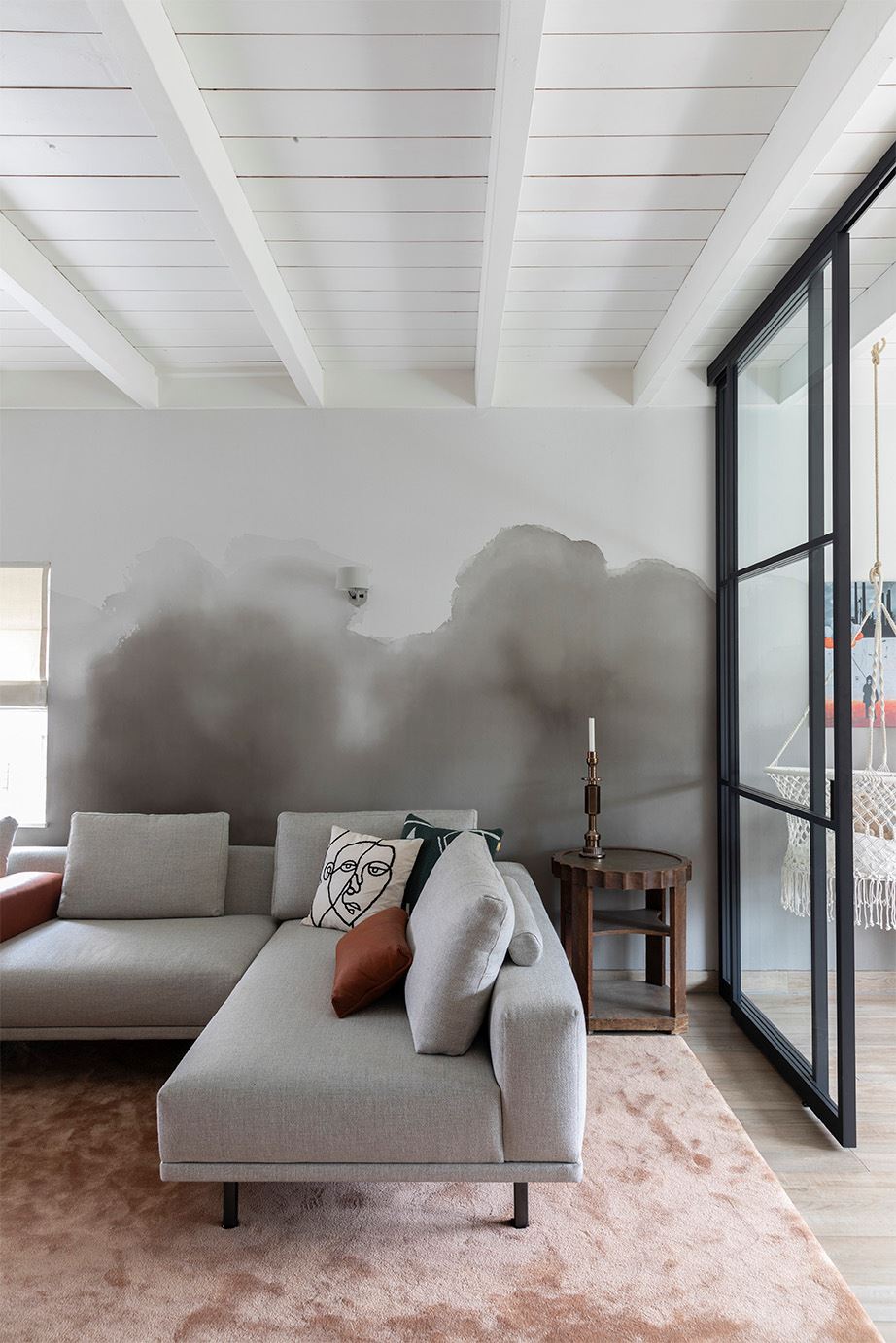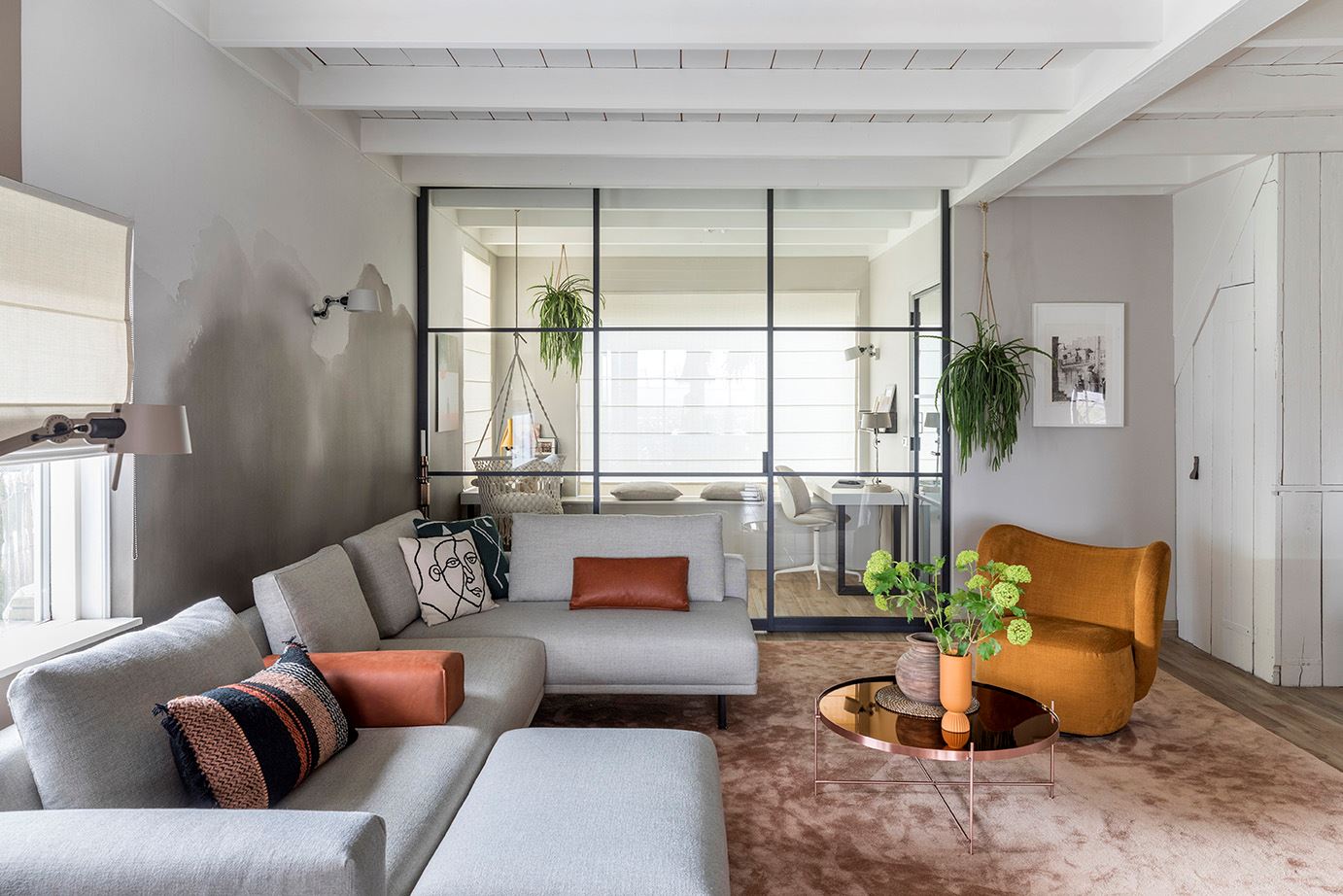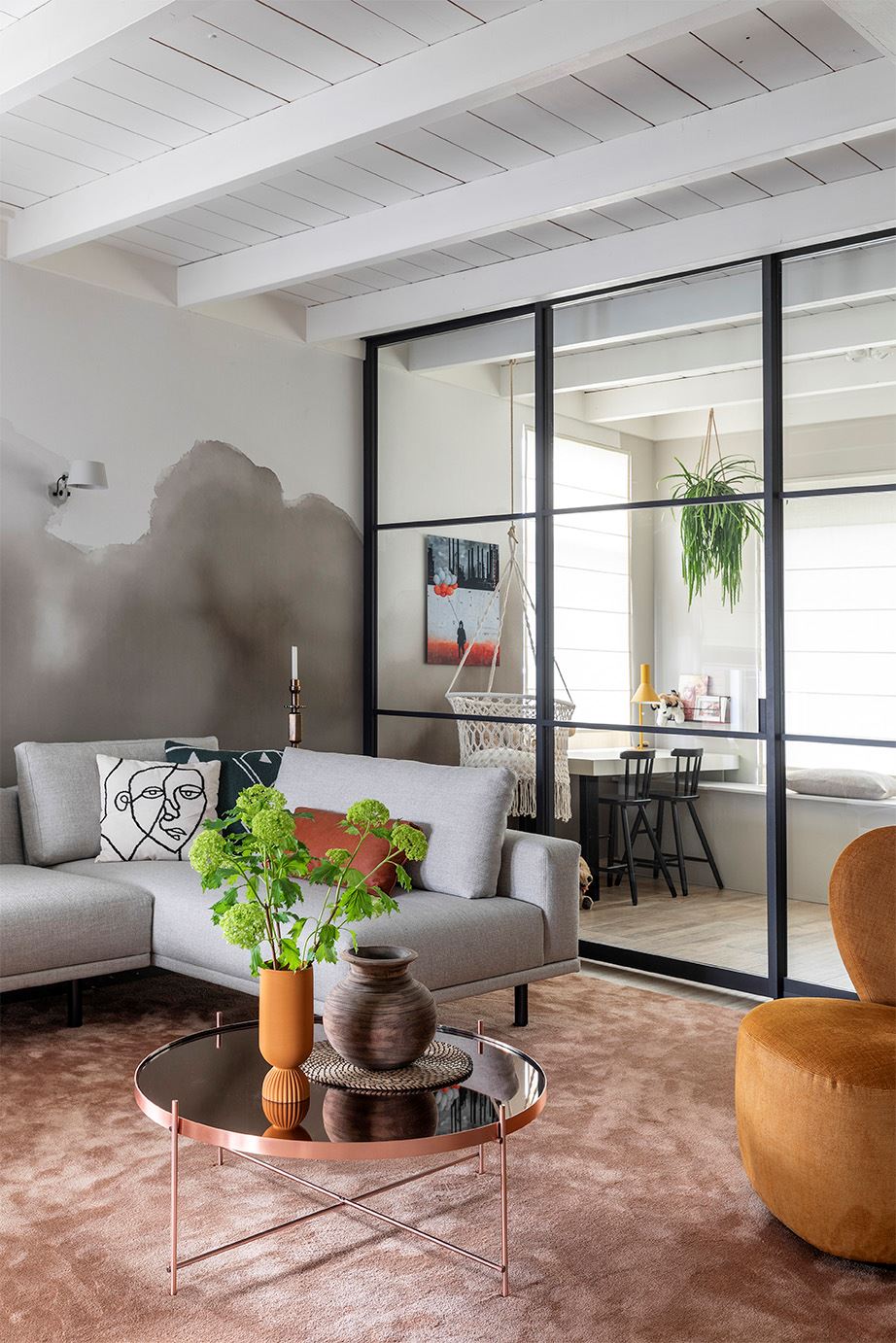 Season 14 - episode 5
vtwonen 'Weer verliefd op je huis'
Sunday, March 21, 2021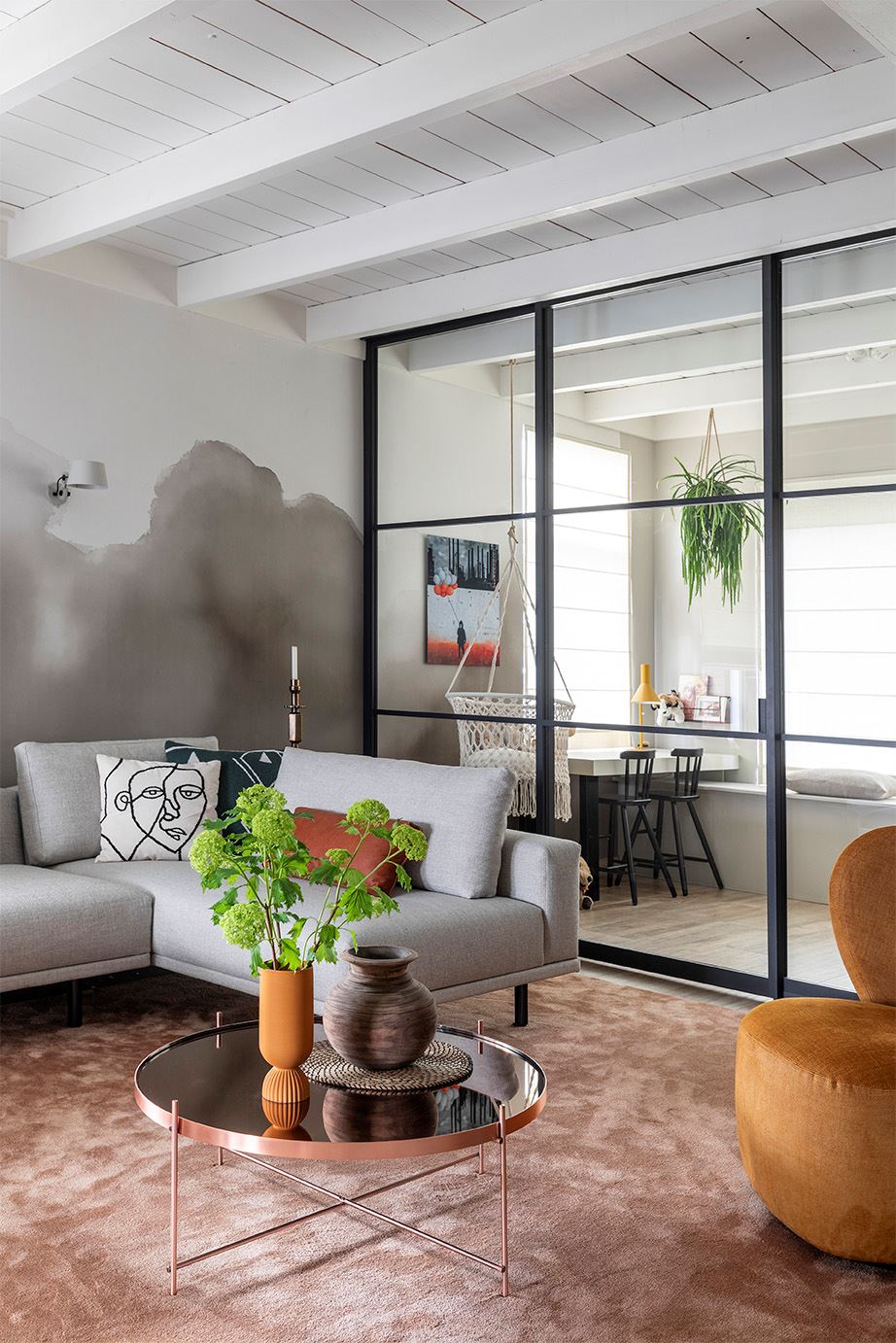 Carolien and Martijn are the proud owners of a beautiful 'Zaanse' home in Assendelft. They love each other, but are miles apart in one area: the interior. He likes excitement, surprise, colour and originality, she likes matching, calm colours and warmth. How do you bring that together...
Well, you need Frans for that. He brought peace and warmth to the interior, but with tough and exciting accents. Perhaps the best example of how different tastes can come together is our wallpaper. Martijn likes graffiti, but Carolien likes calm. Frans's solution: Wallpower 'Aquarelle' from our Waterfront collection. The print resembles graffiti, but then in one calm colour. It has become a beautiful eye-catcher in the interior.
We are enthusiastic, are you?