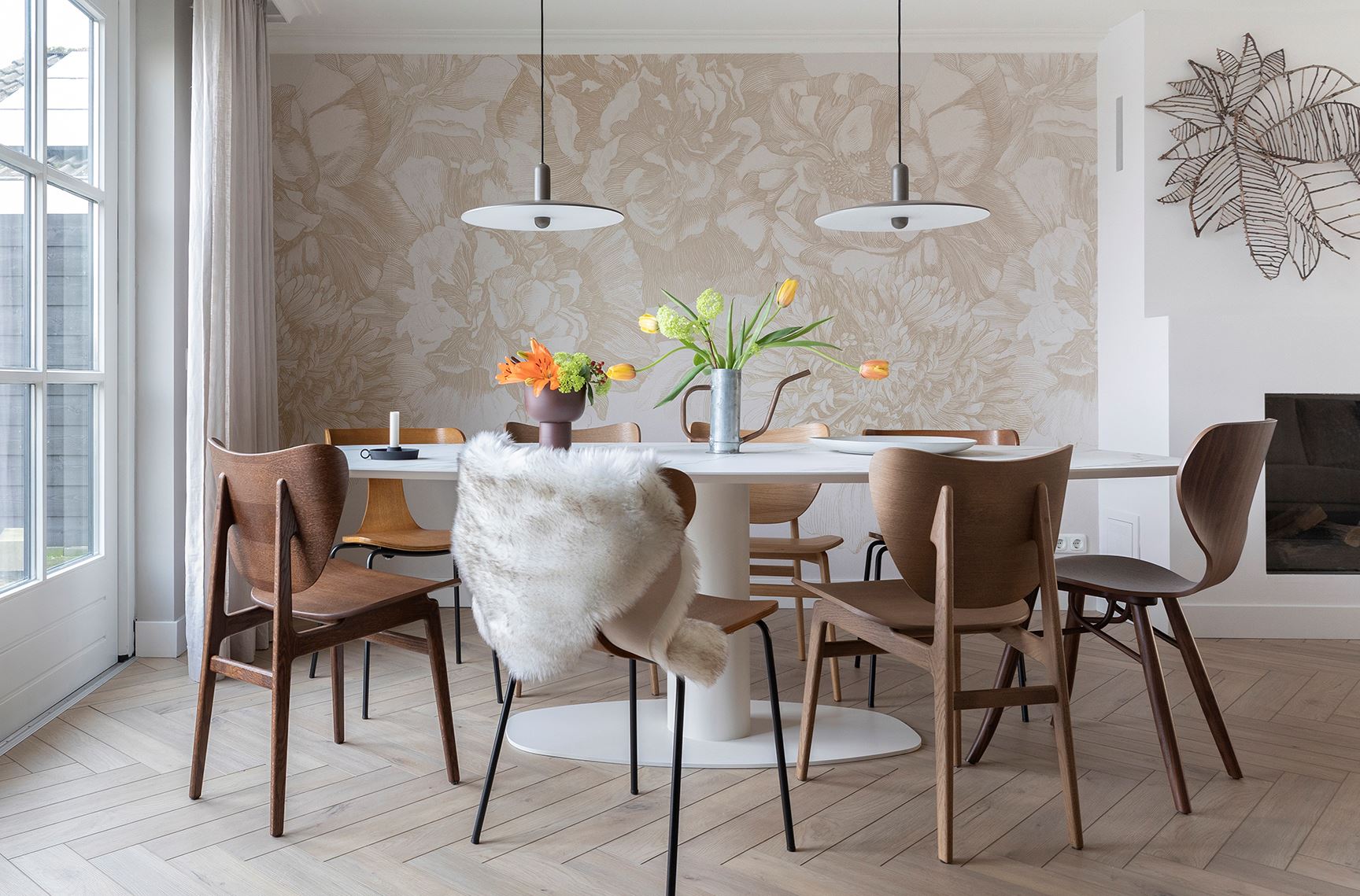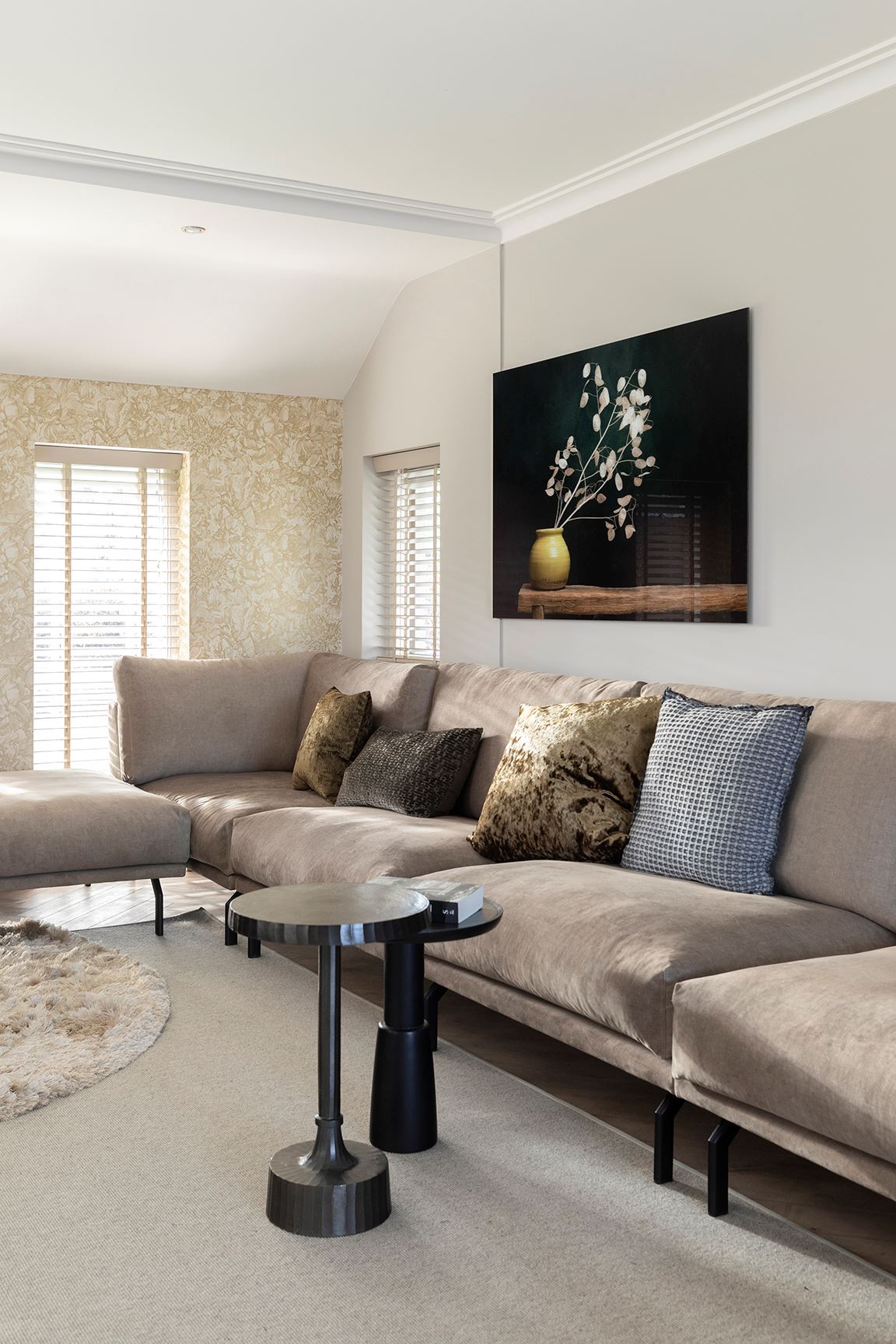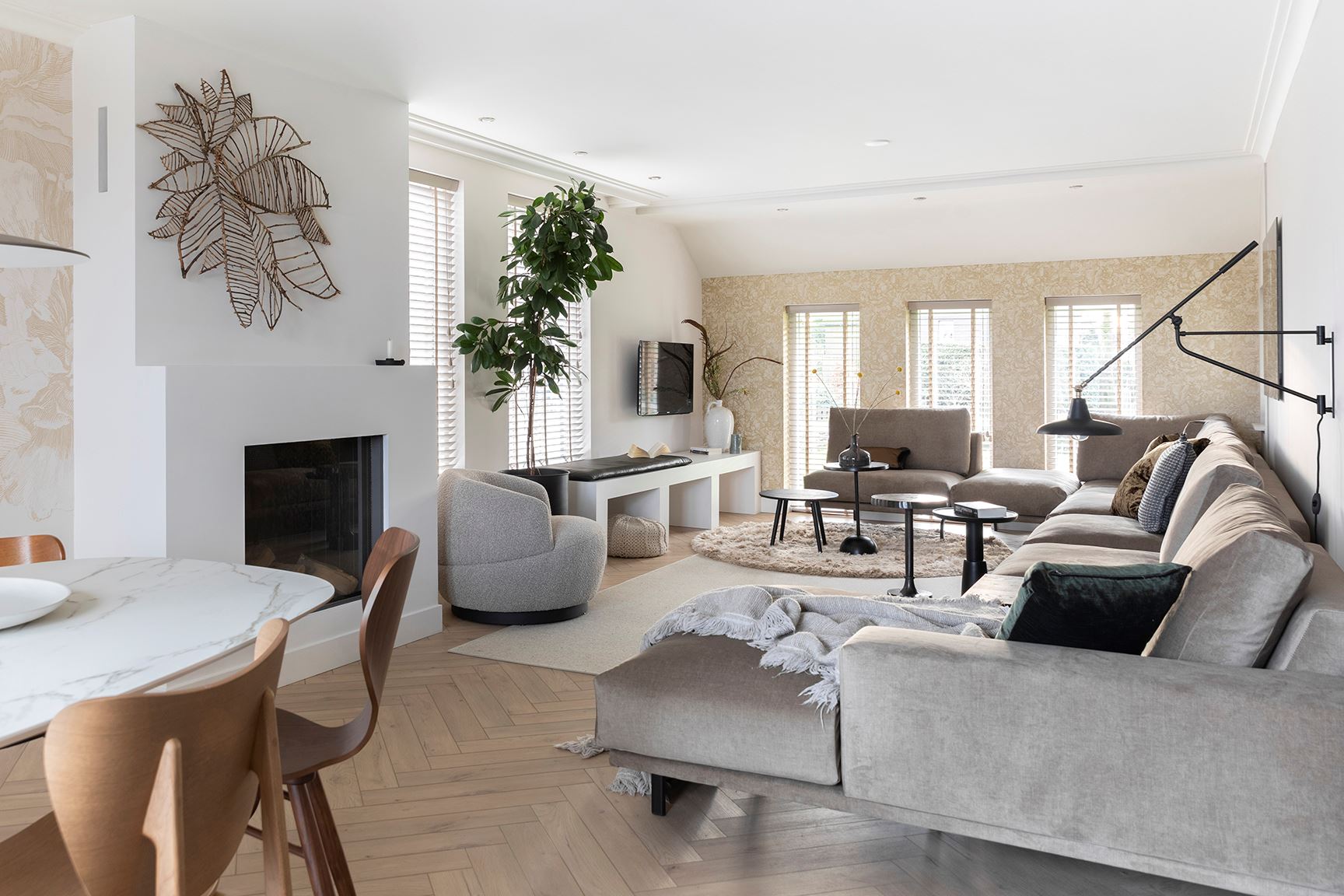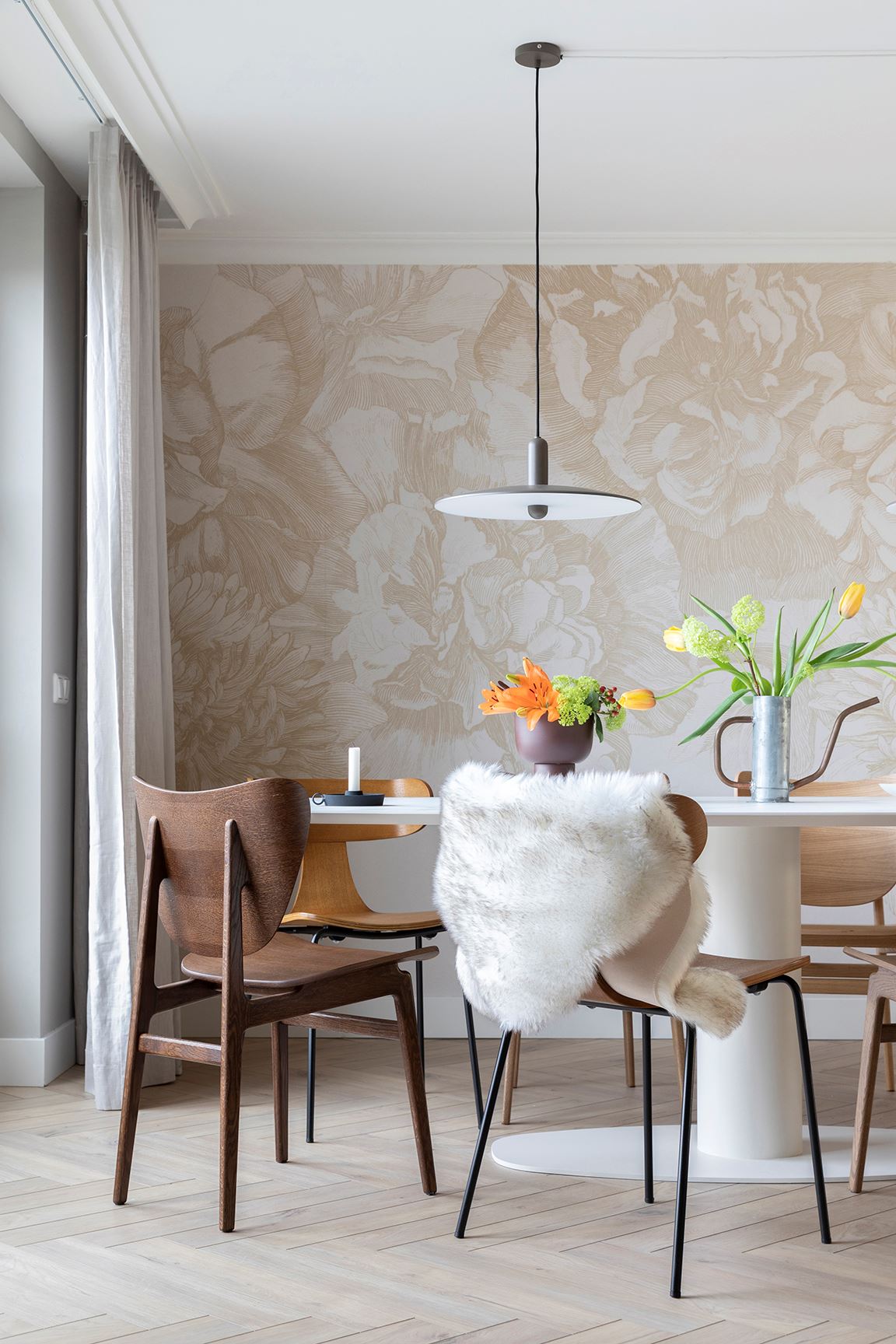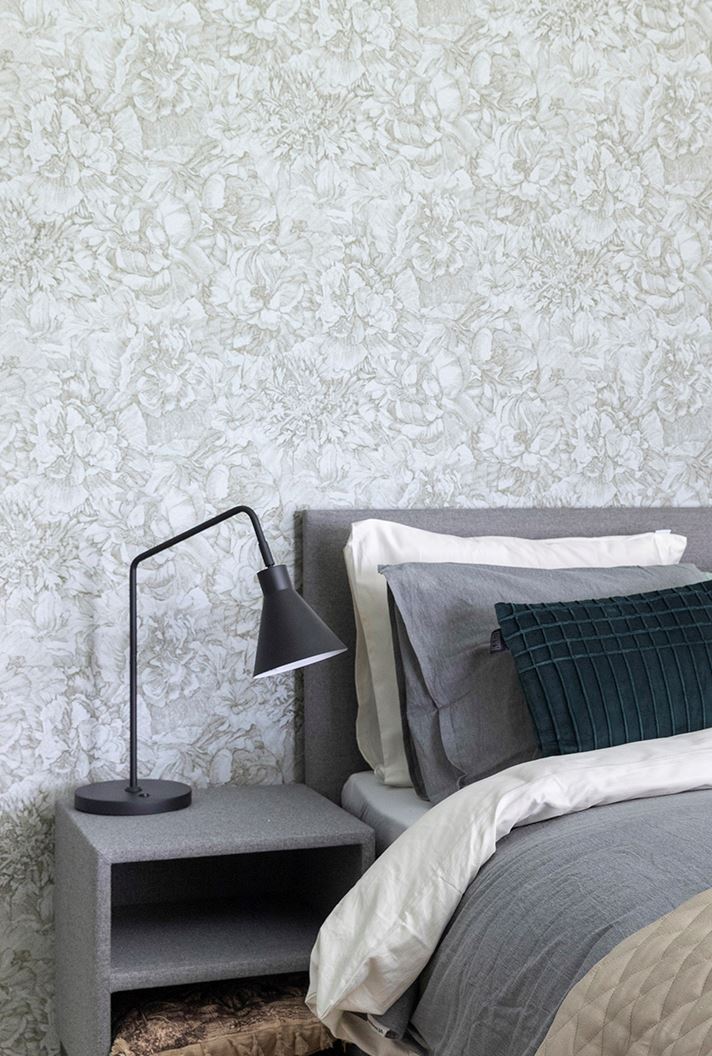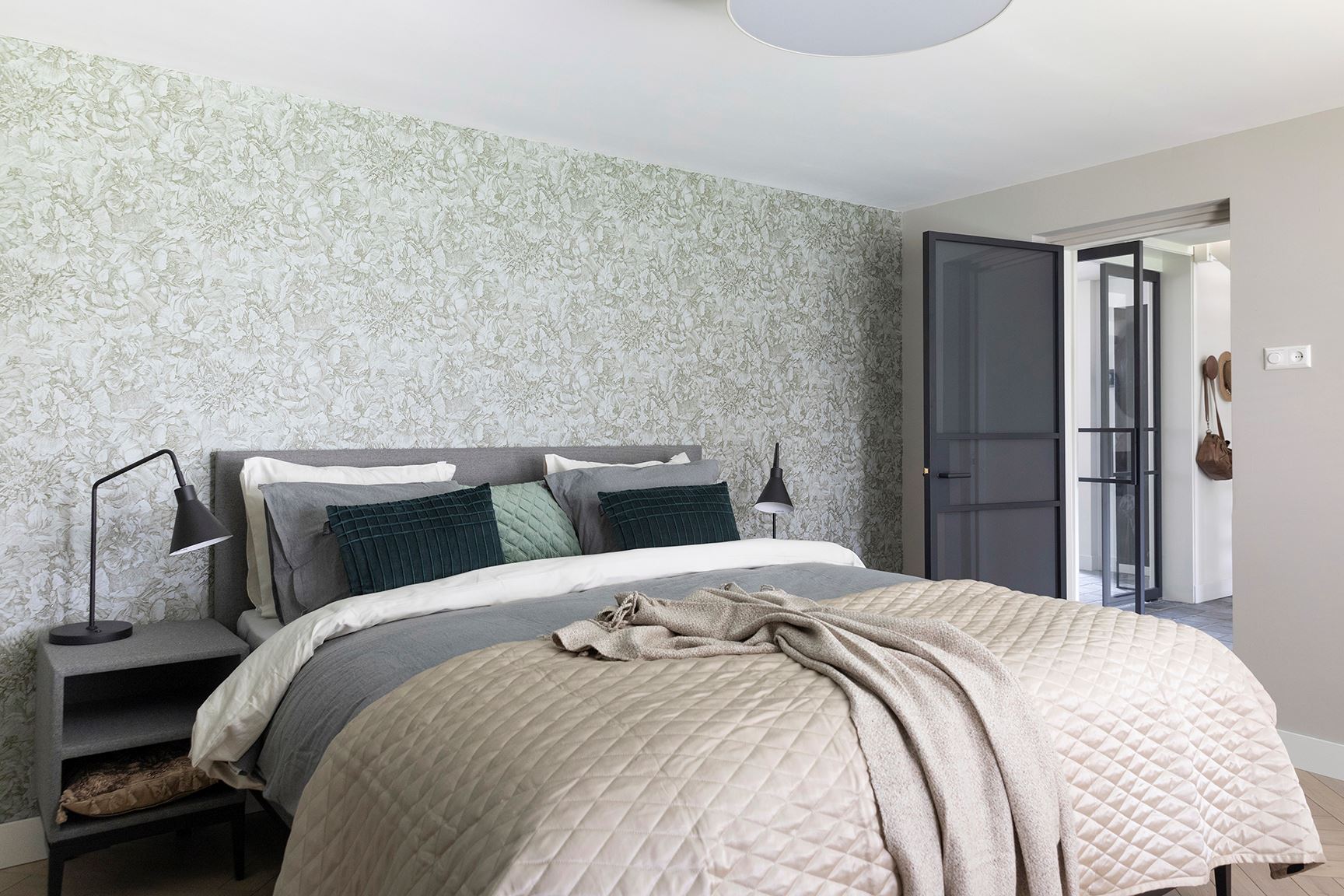 Season 14 - episode 1
vtwonen 'Weer verliefd op je huis'
Thursday, February 18, 2021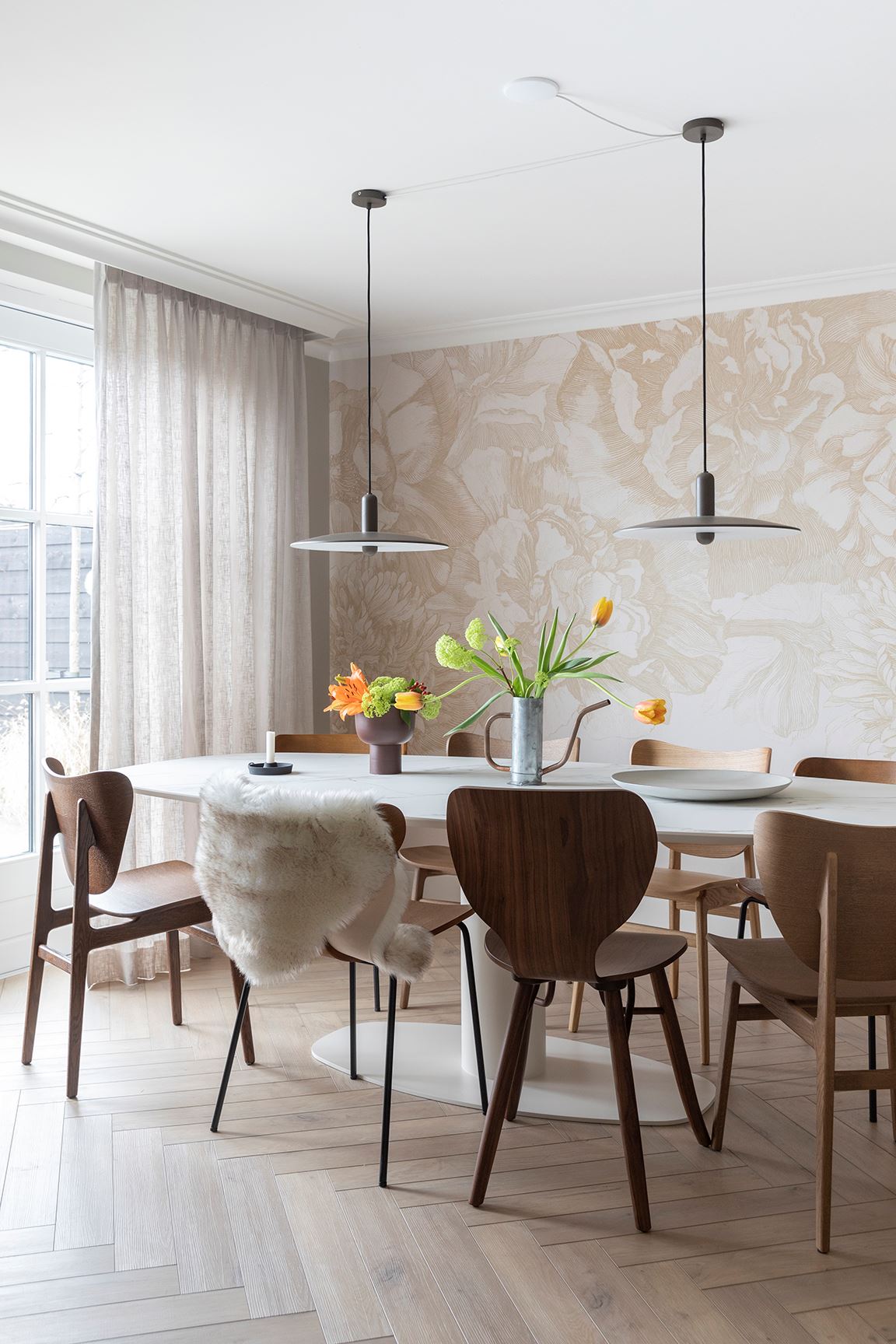 In the first episode of the new season it is up to Frans to bring together the tastes of Dennis and Bianca. After months of renovating, the time had finally come. They could live in their beautiful detached house in Geffen with five bedrooms, a chill room and an enormous garden. The only problem was the furnishing. Because of their different tastes, they couldn't resolve this. Dennis feels at home in a "hotel chic" interior with a dark, attractive and luxurious appearance. Bianca, on the other hand, likes a light, country farmhouse style.
Frans has the interior solution and created an oasis of peace for the family. An atmospheric, warm environment in which the light countryside of Bianca merges with the luxurious appearance that Dennis likes so much. Central to Frans' plan is our Museum wallpaper with fine line-drawn flowers, which he used as wall-filling wallpaper (307405) in the dining area and as all-over wallpaper in warm gold (307341) around the windows in the sitting area. And to complete the hotel feel, he chose the same floral print in soft gray-blue (307342) for the bedroom.
We think the result is beautiful, you?